DOJ Debit Card Fee Review Signals Warning for Banks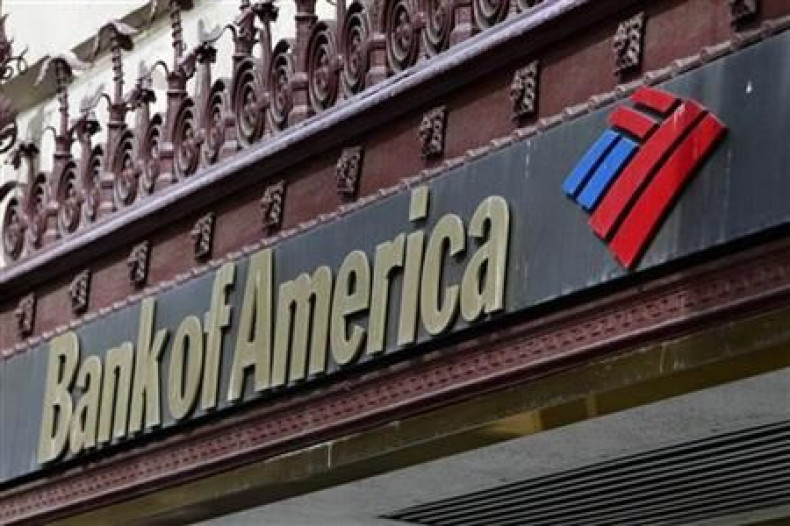 The U.S. Department of Justice said in a letter made public Tuesday that it is reviewing statements and actions by big banks and their trade associations to determine if they violated antitrust laws through coordinated action to raise consumer debit card fees.
"While big banks like Bank of America beat a hasty retreat on their debit card fee strategies, I have no doubt that they will continue their quest to dig deeper into the pockets of struggling consumers. As they consider their next move, they should be aware that there is a cop actively on the beat," Welch said. "I am pleased that the Justice Department is taking this request seriously."
The Department of Justice's latest warning to banks that are planning fee hikes on checking accounts and other banking services came following a request made by Rep. Peter Welch (D-Vt.) and four other House members in October.
To support his suspicion that individual banks and their trade associations are communicating in a way that could indicate price signaling or collusion, Welch cited in his October letter an email the Texas Bankers Association sent out to its members immediately following the failure in the U.S. Senate of a measure to delay debit card swipe fee reforms.
The email read in part: "Now, the industry must regroup and each and every one of you must decide how you are going to pay for the use of debit cards. It may be through a monthly fee; it may be by using a 'prepaid' card as opposed to a debit card; it may be that there is a way to not offer retailers instant credit for the transactions, limiting the amounts that can be charged, etc..."
Early October, the American Bankers Association, acting on behalf of major banks, sent a letter to Congress explaining the reasoning for the fee hikes.
"By capping the fees merchants pay for the value and efficiencies that debit card use brings to their operations, government intervention into this functioning market has fundamentally altered the economics of offering debit cards to consumers. Banks that are losing money on every debit transaction must move away from offering low cost debit choices," the letter stated.
The Department of Justice noted that it has "a strong interest in ensuring vigorous competition among banks in the debit card services they provide to consumers, and in recent years, it has vigorously pursued both criminal and civil cases in the industry."
Consumers are Roiled
The banks' experimentation with fees is partly a response to a new federal regulation that kicked in Oct.1 to cut in half fees banks could collect from retailers for processing purchases made with debit cards.
In 2009, banks brought in an estimated $19.7 billion in such debit card swipe fees from merchants, according to the Nilson Report, which tracks the payments industry. It's not clear exactly how much banks will lose this year, but they are trying as much as they can to recoup the loss.
Wells Fargo & Co. (NYSE: WFC) announced in August that it would start testing a $3 debit fee for purchases this fall and plans to recover about half the revenue it loses from the new regulation, either through product changes or volume growth. Earlier this year, the bank also terminated its debit rewards program to mitigate losses.
Bank of America Corp. (NYSE: BAC) enraged customers when it announced in late September that it would charge customers $5 per month to use their debit card for purchases starting in 2012. The bank's CEO Brian Moynihan defended the fee in October, saying that the bank "has a right to make a profit." It withdrew the plan early this month.
J.P. Morgan Chase & Co. (NYSE: JPM), Regions Financial Corp. (NYSE: RF) and SunTrust Banks Inc. (NYSE: STI) also began charging customers monthly fees for debit card usage, but later reversed course as well.
Banks moved away from imposing such fees on debit cards under overwhelming pressure from customers and Congress, but are still looking for alternative ways to charge consumers.
And as of October 2010, the median bank account had been issued a staggering 49 separate types of fees, ranging from $1.50 to $175, according to an April report by the Pew Charitable Trust. The report examined fees and policies at 10 of the largest banks in the United States.
Another recent study from cg42, a firm that consults with banks, showed that the top 10 retail banks are projected to lose $185 billion in deposits over the next year if they don't address consumer concerns. Among them, Bank of America, Citibank, JPMorgan Chase and Wells Fargo account for nearly three-quarters of the loss.
The Possibility of Violation?
However, the possibility of violation is fairly low, experts say.
DOJ's announcement is probably only an implicit signal to the industry that the department is keeping a close eye on the debit cards, but the DOJ at this point hasn't launched an actual investigation, Randy Gordon, partner at law firm Gardere Wynne Sewell LLP told the IBTimes. Gordon is an expert in antitrust regulation.
"The violation to the antitrust laws in this sort of area comes from an agreement. The mere fact that banks start charging additional fees doesn't necessarily mean that there's an agreement," Gordon said. "The DOJ would want to convince itself that some sort of collusion was going on as opposed to unilateral decision making."
An agreement can come in many forms. One example could be the CEOs of two banks sitting down at lunch and deciding to raise debit card fees by $5 per month for both banks because their revenues are down. It can come through an email, a chat by the elevator, or a conversation in the parking lot, as long as there is an agreement of some sort.
"I don't think they are going to find anything," said Lawrence Remmel, partner at New York law firm Pryor Cashman. "If this is an antitrust violation, then you are really telling the banks that they'll get burned whichever way they turn. If they are not transparent, they are going to get criticized for that; if they are transparent and signal the market what they are doing, they then open themselves to antitrust investigations."
"You have 100 people having a picnic under an earthen dam and the earthen dam starts to leak and break, and all 100 people run for the top of a nearby hill at the same time. There's no prior agreement among those 100 people. They see the earthen dam breaking and away they go," Remmel said. "Here you've got the Federal Reserve cutting down the swipe fee and it's a logical thing for banks to pose debit card fees to recoup some of that loss."
According to Remmel, it costs a bank $250 a year to maintain a debit card account.
If there was conspiracy and the government can prove it, then the fact that the banks dropped the fees now, even voluntarily, wouldn't make that criminal violation go away, Gordon added. "This was started by a letter from Congress and I think it is maybe just two branches of the government talking to one another right now."
Impact on Banks
"As banks have already displayed susceptibility to consumer feedback, government intervention would only mean that the industry would have to be increasingly cautious with how new fee pricing is introduced," said Simon Zhen, financial analyst and contributor for MyBankTracker.com.
"Cases of antitrust violations in the past have resulted in charging hefty fines and the prosecution of the executives responsible," Zhen added. "If the Justice Department finds that banks were guilty of breaking antitrust laws, the Department is likely to follow a similar course of action."
Moving forward, as Zhen sees it, banks would aim to become more creative, reserved, and isolated when raising or adding fees.