Paris Climate Deal Becomes Law, Global Emissions Still Too High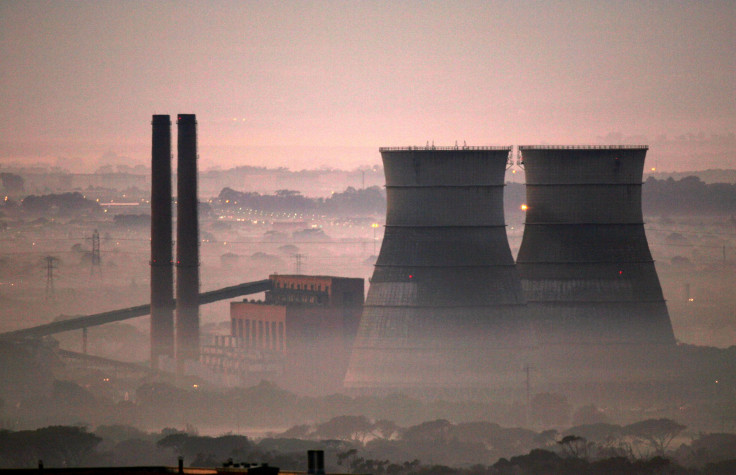 The Paris Climate Change Agreement, adopted at a United Nations climate conference in December 2015, came into effect — which is to say, it became a binding law on the countries that are party to it — Friday, Nov. 4. The new law is expected to help mitigate the deleterious effects of climate change by limiting the rise in global temperatures to below 2 degrees Celsius this century, compared to pre-industrial levels.
However, a statement released Thursday by the U.N. Environment Programme (UNEP) warned that despite the Paris commitments, Earth was "still heading for temperature rise of 2.9 to 3.4 degrees Celsius" in the 21st century, and urged governments to act "to cut a further 25 percent from predicted 2030 emissions."
Based on "The Emissions Gap Report 2016," the statement says emissions of 54 to 56 gigatons of carbon dioxide equivalent expected by 2030 are "far above the level of 42 needed to have a chance of limiting global warming to 2 degrees Celsius this century." Even if the target was met, or even the lower target of a rise of 1.5 degrees Celsius could somehow be met, it will only reduce the impact and likelihood of severe weather phenomena, such as intense storms, longer droughts and rise in sea levels.
"If we don't start taking additional action now, beginning with the upcoming climate meeting in Marrakech, we will grieve over the avoidable human tragedy. The growing numbers of climate refugees hit by hunger, poverty, illness and conflict will be a constant reminder of our failure to deliver. The science shows that we need to move much faster," Erik Solheim, head of U.N. Environment, said in the statement.
Since modern records have been maintained, 2015 was the hottest year so far, and 2016 looks set to break that record too.
A 12-day climate conference, which will host the 22nd session of the Conference of Parties (COP22), the 12th session of the Conference of the Parties serving as the meeting of the Parties to the Kyoto Protocol (CMP12) and the first session of the Conference of the Parties serving as the meeting of the Parties to the Paris Agreement (CMA1), will take place in Marrakesh, Morocco, from Nov. 7-18.
© Copyright IBTimes 2023. All rights reserved.