Dow Jones Industrial Average Gains In Wake Of US Fed's Cautious Stance On Interest Rates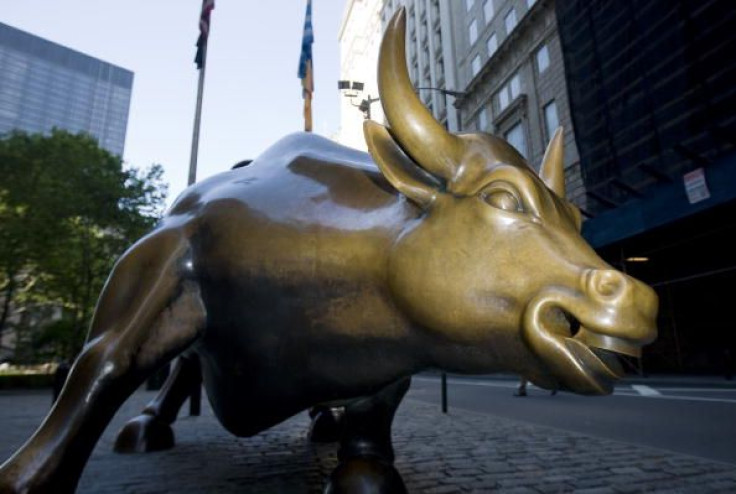 This story was updated at 4:15 p.m. EDT.
U.S. markets ended the day at their highest levels for the year after U.S. Fed Chair Janet Yellen expressed a cautious stance on monetary policy, a move that benefits stocks. A monthly private-sector report on U.S. jobs growth released Wednesday morning was in line with expectations, showing continued strength in the labor market.
"The resilience of the labor market suggests that the economy is not in any serious trouble," Paul Ashworth, chief U.S. economist at Capital Economics, said.
The Dow Jones Industrial Average (INDEXDJX:.DJI) gained 84 points, or 0.5 percent, to 17,716 Wednesday to its highest level since Dec. 29. The broader Standard & Poor's 500 index ( INDEXSP:.INX) rose 9 points, or 0.4 percent, to 2,064 to its highest level of the year. The Nasdaq composite (INDEXNASDAQ:.IXIC) advanced 23 points, or 0.5 percent, to 4,869, its highest level since Jan. 5.
Seven out of the 10 S&P 500 sectors closed up Wednesday, led by financials and tech stocks. Visa Inc. (NYSE:V) led Dow advances while Boeing Co. (NYSE:BA) led declines.
The U.S. private sector gained 200,000 jobs in March, according to monthly data from payroll processor ADP. The growth was roughly in line with expectations by economists of 205,000 jobs. The data was released ahead of Friday's monthly jobs report that is expected to show a gain of 205,000, with the jobless rate holding steady at 4.9 percent.
Oil prices gained as the U.S. dollar weakened, spurring interest in riskier dollar-denominated assets like crude.
U.S. West Texas Intermediate crude was up 0.1 percent to $38.32 after topping $40 last week for the first time since early December. Brent crude, the other major global oil-price benchmark, rose 0.33 percent to $39.27.
The benchmark U.S. 10-year Treasury rose to 1.823 percent Wednesday from the previous day's settlement of 1.816 percent. The bond yield typically rises when investors are more confident about the markets and falls when concerns flare and demand for U.S. debt increases. Gold, another so-called safe harbor investment, fell 0.84 percent to $1,227.10 per troy ounce. Gold prices tend to rise as confidence in the markets falls.
European shares ended the day strong. The broad pan-European Stoxx Europe 600 gained 1.3 percent. The Paris-based CAC 40 advanced 1.8 percent while London's FTSE rose 1.6 percent. Frankfurt's DAX closed up 1.6 percent.
Most Asian markets advanced as Eastern traders watched U.S. markets rally overnight. One notable exception was Japanese stocks, which were pulled down by weak industrial production data.
Tokyo's Nikkei 225 closed 1.31 percent lower. China's broad CSI 300 Index of the mainland's largest companies closed up 2.58 percent. Hong Kong's Hang Seng advanced 2.15 percent. Australia's S&P/ASX 200 edged up 0.11 percent. South Korea's main Kospi Index rose 0.36 percent.
© Copyright IBTimes 2023. All rights reserved.