Dow Jones Industrial Average Wavers After One Of The Strongest Rallies Of The Year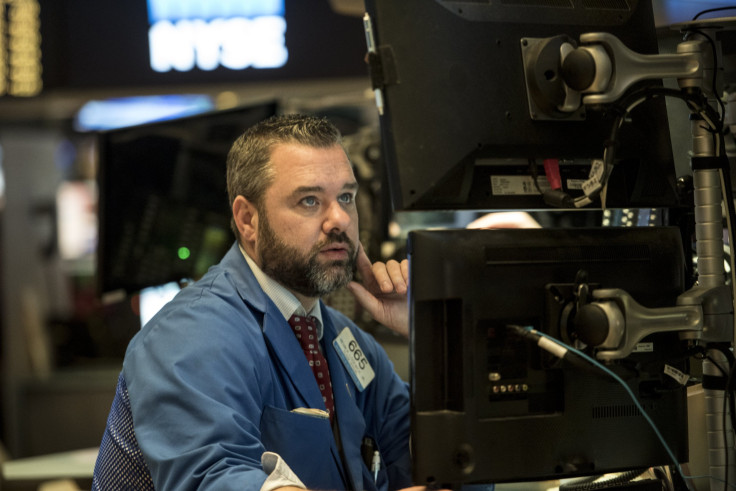 This story was updated at 4:20 p.m. EST.
U.S. stocks eked out slight gains Wednesday after spending much of the session lower, a day after the Dow closed up nearly 350 points. Investors shrugged at a weekly report on private sector hiring, waiting instead for news on the national unemployment rate due out Friday.
"It's the morning after one of the strongest trading days we've seen in a while, so investors are going to take some profits from that," said Stuart Hoffman, chief economist for PNC Financial Services Group.
The release of the Federal Reserve latest edition of its Beige Book Wednesday afternoon, which cited a modest uptick in U.S. regional economic activity, helped drive stocks up in afternoon trading.
The Dow Jones Industrial Average (INDEXDJX:.DJI) closed up 0.2 percent to 16,899. The broader Standard & Poor's 500 index (INDEXSP:.INX) was up 0.4 percent to 1,986. The Nasdaq composite (INDEXNASDAQ:.IXIC) rose 0.3 percent to 4,703.
The Dow gained nearly 350 points a day earlier, closing at its highest level since January. But that momentum sputtered Wednesday amid one of the most volatile starts to a year on record. March historically kicks off a pre-spring rally in stocks, but this year could be different as investors worry about a global slowdown.
Four out of the 10 S&P 500 sectors closed up with energy, financials, telecommunications and utilities stocks up for the day. International Business Machines Corp. (NYSE:IBM) led Dow gains, while Nike Inc. (NYSE:NKE) led declines.
"Investors are still in a 'wait and see' mode," said Brian Fenske, managing director of trading at ITG Investment Research. "They are not really incrementally bullish."
Oil prices fell early on Wednesday after an industry report released Tuesday show a big rise in U.S. crude stockpiles to a record 9.9 million barrels last week, well above the forecast. But prices took a U-turn after an official weekly inventory report from the U.S. Energy Information Administration showed crude production dropped 25,000 barrels, to 9.07 million barrels per day.
Meanwhile, Venezuelan Oil Minister Eulogio del Pino said Wednesday more than 15 countries will attend an upcoming meeting to discuss freeing crude production, and possibly other measures to stabilize oil prices. Del Pino is scheduled to travel to Riyadh on Sunday to convince oil kingpin Saudi Arabia to join the efforts.
U.S. West Texas Intermediate gained 0.7 percent to $34.64 per barrel for April delivery on the New York Mercantile Exchange. Brent crude, the other major global benchmark, edged up 0.3 percent to $36.92 for May delivery on the London ICE Futures Exchange.
Markets in Asia rallied Wednesday as investors there reacted to Tuesday's strong performance in the U.S.
China's Shanghai Shenzhen CSI 300 Index of the mainland's largest companies closed up 4.1 percent. Hong Kong's Hang Seng advanced 3.1 percent, while Japan's Nikkei advanced 4.1 percent. Australia's S&P/ASX 200 gained 2 percent. South Korea's main Kospi Index rose 1.6 percent.
European markets closed mixed on Wednesday with the broad Stoxx Europe 600 up 0.6 percent. The Paris-based CAC 40 closed up 0.4 percent to 4,424.89. London's FTSE ended the session almost flat, losing a slight 0.1 percent while Frankfurt's DAX rose 0.61 percent.
The benchmark U.S. 10-year Treasury edged up by midday Wednesday but fell back to 1.85 percent, close to the previous day's close. The bond yield typically rises when investors are more confident about the markets and falls when concerns flare. Gold, another so-called safe-harbor investment, gained 0.8 percent to $1,240.30. Gold prices tend to rise as confidence in the markets falls.
© Copyright IBTimes 2023. All rights reserved.