Dozens Of Turkish Citizens, Held Hostage By ISIS In Iraq, Released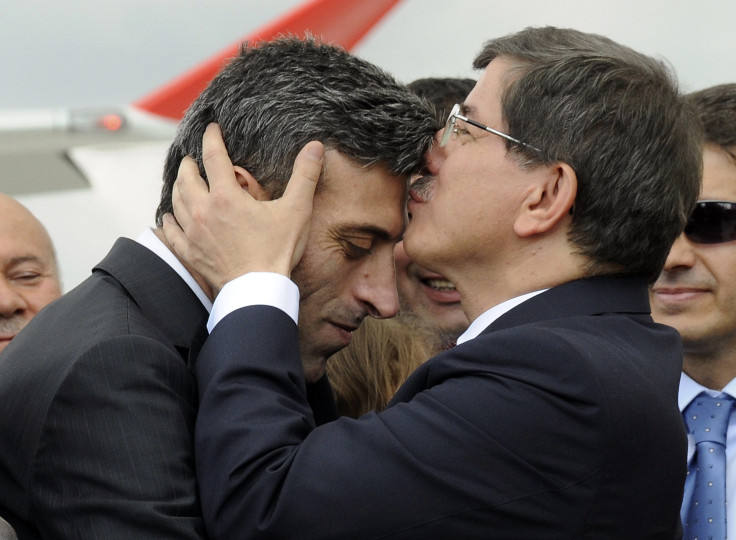 Forty-nine Turkish citizens, abducted by the Islamic State group from the northern Iraqi city of Mosul in June, have been freed, according to media reports.
The hostages, including diplomats from the Turkish consulate in Mosul and their family members, have now been brought "safely back to Turkey," Prime Minister Ahmet Davutoglu reportedly said Saturday. Mosul, a city 250 miles northwest of Baghdad, has been under the control of the Islamic State group, formerly known as ISIS, since June. Turkey's intelligence agency brought back the freed hostages, and according to Reuters, Turkish President Tayyip Erdogan described it as a covert rescue operation.
Turkey has so far refrained from playing a dominant role in the NATO coalition against the Islamic State group, largely due to concern for the safety of its citizens held by the Sunni extremist group.
Turkey's Deputy Prime Minister Yalçın Akdoğan had earlier said that his country's contribution to the global fight against the Islamic State group would have been more substantial if Turkish citizens were not being held captive by the group, according to Turkish news agency Hurriyet Daily News.
"The issue of hostages is our main sensitivity and priority. That's why we are so cautious while making statements," Akdoğan reportedly said. Turkey, which is the only NATO member in the region, has so far provided only humanitarian assistance to Syrian and Iraqi refugees, and has refused to get directly involved in the battle.
With the release of its citizens, however, Turkey can now be expected to play a greater role in the global coalition against the Islamic State group. Turkey shares a nearly 750 mile-long border with Iraq and Syria, and has several NATO military bases from where the coalition can carry out airstrikes against the ISIS militants, making it an important ally in the fight against the militant group.
© Copyright IBTimes 2022. All rights reserved.
FOLLOW MORE IBT NEWS ON THE BELOW CHANNELS