Drop (Shipping) Out Of College: How Successful Entrepreneur, Nathan Nazareth, Put College On Hold To Pursue His Dreams And Grow His E-Commerce Business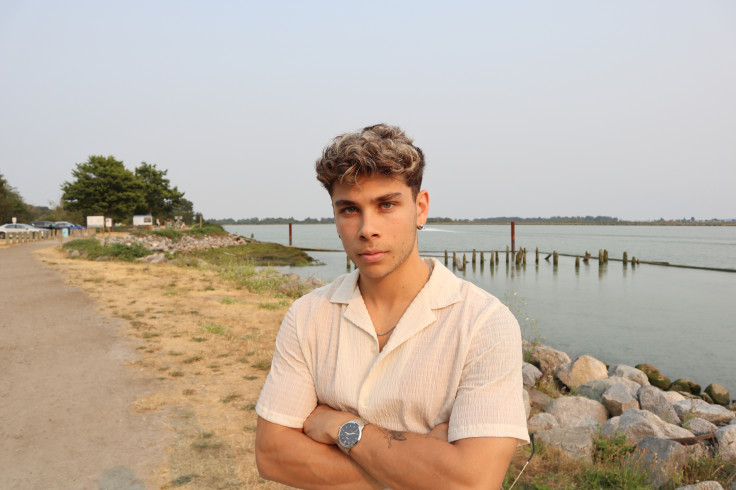 For many young entrepreneurs starting in business, the immediate snag they have to deal with is how to combine school with their passion or business. Successful e-commerce entrepreneur Nathan Nazareth found himself at a crossroads when he had to go to college and then simultaneously spend time growing his new dropshipping and social media marketing business.
It was a moment of making tough choices for Nathan, who was only 18 when he started his business. But by his third year in the university, having gained some experience and grown his business to 7-figures, Nathan finally decided he couldn't continue formal education anymore and opted to challenge his coursework with his entrepreneurial success.
For Nathan, it is still surprising to see how far he's come and achieved with his business. He says it's 'crazy' considering the amount of money he makes online. But before Nathan started his dropshipping business, he did try his hands at small part-time jobs just to support himself through college.
Aside from his passion and hard work, an important factor that saw Nathan Nazareth overcome the odds to achieve remarkable success in his business was his positive outlook on things. The stories he would hear of young people making progress with their businesses inspired him, and he told himself that if they could do it, so could he.
In his words: "I kept telling myself, there's no difference between these guys and me. So I kept trying different products and testing different things." When he got his first winning products that began to do well and bring in money, Nathan scaled that up to over $100,000 in just over a month.
Before he started his business and got to the point where he had to decide between school and passion, Nathan said he simply wanted to make his own money; that was his goal. He wanted a source of income, cash for himself, to afford the lifestyle he wanted.
According to Nathan, he had it rough during his first year of college. He didn't have the full college experience like some other students, and he wanted that to change. During those days, as a college freshman, he searched the internet for viable but flexible business models suitable for students.
His search yielded results and introduced Nathan to the world of e-commerce. The core of Nathan's business centers around social media marketing and media buying, but as Nathan progressed, he focused on dropshipping full-time as a vehicle to realize his goals.
For Nathan Nazareth, dropshipping happens to be "the easiest route where you can sell to the masses and make tons of money very quickly" without spending a lot of money on things like inventory. So dropshipping was a more accessible and viable source of money for the Vancouver native, who started his entrepreneurial journey back in high school, selling small items to his friends.
By the time COVID-19 hit in 2020, and the world economy went into recession, Nathan was already doing up to 6-figures in revenue per month. The outbreak of COVID was a catalyst that caused Nathan's business to jump in profit since he was doing a product – UV Sterilization – that was consistent with the season's demands.
Even while the school went online due to the pandemic, Nathan kept pushing his business to his third year of university when they resumed again. By the time school resumed offline and Nathan returned, he was already doing a lot of stuff, and his income had jumped to as high as $50,000+ per month in sheer profit.
He had a full schedule and was involved in other things to grow his brand. "I had the education company on social media," he explained. "I had the dropshipping stores, and now I'm in full-time business school, in my third year.
He said bye-bye to school in that third year and threw in the towel. There simply wasn't time on his hands to juggle between school and business since both required maximum focus. Currently, Nathan says he's still going to school but attends under special accommodations with school authorities, where he doesn't have to be in class all the time and can run his business effectively.
Even though he is 'super busy' right now, networking and traveling, Nathan is also taking out time to build his social media platforms and fan base, so he can reach a lot more people and get established as a brand influencer and image maker. In addition, it is part of Nathan's desire to teach people how to become successful e-commerce entrepreneurs through making educational YouTube videos and sharing his story with the world.
Nathan describes himself as an all-around entrepreneur, not merely in terms of dropshipping, even though that is his core business now, but as an all-around entrepreneur. Aside from focusing on his agency and making a lot of money, Nathan also thinks it's time to give back; to help others learn how to succeed in e-commerce by providing them with the education they need to navigate the waters of e-commerce.
"I have an education company specializing in e-commerce," he reveals. "With my agency, I have dreams of working with some of the largest influencers in the world for the next five to ten years."
Nathan has achieved more from his journey in business and incredible success within the short time he's been doing dropshipping; Nathan projects that the future of e-commerce is more promising. He sees a lot of potential down the line for entrepreneurs who are business savvy and will take advantage of the gap in the e-commerce market.
© Copyright IBTimes 2022. All rights reserved.
FOLLOW MORE IBT NEWS ON THE BELOW CHANNELS