Drug Companies Have Complex, Sometimes Fatal Relationship With Cancer Patients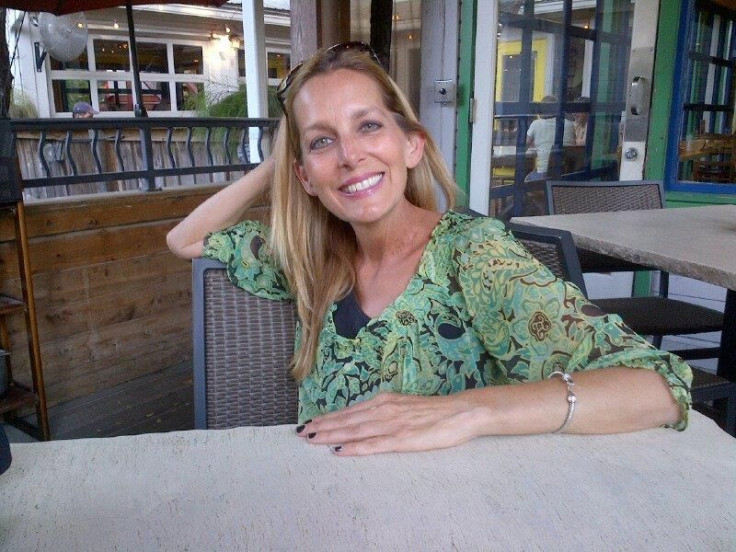 Andrea Sloan, a feisty nonprofit attorney from Austin, Texas, had battled stage 3 ovarian cancer for seven and a half years. She endured two full chemotherapy regimens, five surgeries and a stem cell transplant. All of those treatments took a toll on her body: Sloan's bone marrow was ravaged until she reached a point last year when she stopped responding to traditional therapies. There was only one experimental drug left that could save her, according to her team of doctors at MD Anderson Cancer Center in Houston.
The drug, BMN 673, is what's known as a PARP inhibitor, which targets cancerous cells while minimizing damage to normal tissue. It is designed specifically to treat women like Sloan who have a particular type of genetic ovarian and breast cancer that presents a genetic mutation in the BRCA1 gene. Sloan's doctors said it was her best and perhaps only chance to survive.
The drug has not yet been approved by the Food and Drug Administration, but agency officials said they would provide a waiver to her for "compassionate use" of the treatment if the drug maker gave her permission to use it. But BioMarin Pharmaceutical Inc., the company that manufactures the potentially life-saving treatment, refused to let her take it.
On New Year's Day, Sloan, a former corporate lawyer who quit her high-paying job several years ago to run an organization that provides free legal services for low-income victims of domestic violence, died of complications from pneumonia. She was 45.
"Andrea very much wanted to live, but she also wanted to make a difference for other patients out there who may not have the resources she had to put up such a public fight," said Michelle Wittenburg, Sloan's closest friend, who's an attorney and a freelance Texas legislature lobbyist. "Andrea was morally and ethically offended that a drug company could just summarily say 'no' to a dying patient without even asking to look at her medical records or seriously considering her situation."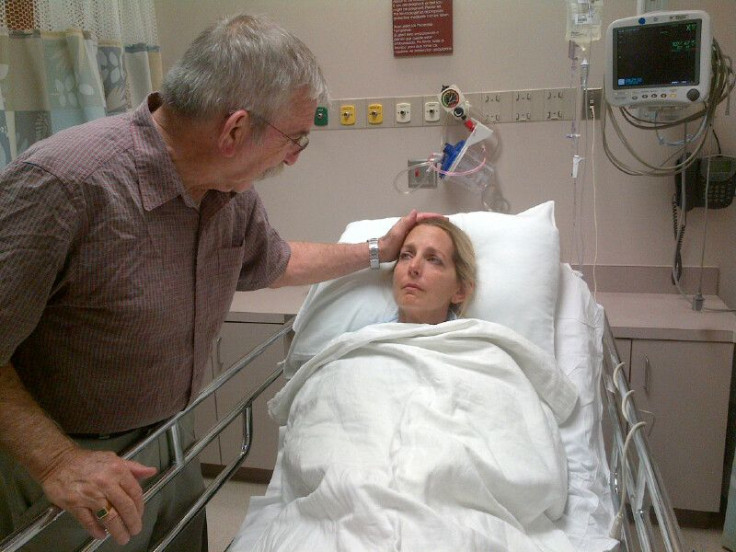 Compassionate use, or "expanded access," refers to situations in which the FDA allows drug companies to provide individual patients access to their experimental drugs outside of clinical trials. Between October 2009 and September 2012, the FDA reportedly signed off on 3,149 out of 3,170 compassionate use applications, which doesn't count the requests rejected by drug companies that never made it to the FDA.
Sloan's doctors and the FDA both concluded that Sloan met the criteria for compassionate use: Hers was a life-threatening situation, both she and her doctor were on board, and her condition had not been improved by conventional treatments. But BioMarin, a Northern Calif.-based company whose revenue in 2012 was $500 million, turned her down, saying that while it supports compassionate use policies for seriously ill cancer patients, it does not have such a policy for this particular drug.
BioMarin also told the International Business Times repeatedly that it could not guarantee the safety or efficacy of this drug, despite having touted its safety and efficacy to its investors last September, when it said the company was "encouraged by the data presented at the European Cancer Congress, including the safety profile, and significant anti-tumor activity."
After being turned down, Sloan, with a little help from her friends, created an "Andi's Army" campaign to urge the company to change its mind, and it started a petition at Change.org that received hundreds of thousands of signatures. In September, Sloan made a direct and impassioned plea to BioMarin CEO Jean-Jaques Bienaime' in a video that is still available online.
"I do have to tell you that I'm a little frustrated at our inability to have an open dialog about how we might be able to get to a solution that both advances your goals of making sure that this treatment is available to everyone and advances my goal of saving my life," Sloan said in the video.
In a letter to BioMarin chief medical officer Henry Fuchs dated Sept. 3, 2013, which has never before made public, Karen Sloan, Andrea's Mother, wrote, "I am reduced to begging a corporation that has closed the door to meaningful communication … I realize corporations must make tough business decisions to keep themselves healthy. Your compassion is my only hope … If this were your child, would you find a way to grant her last, best hope?"
BioMarin still wouldn't budge. In an interview with IBTimes, Karen Sloan said, "Our daughter valiantly fought and beat cancer for over seven years but was denied life-saving and timely treatment by BioMarin with no meaningful explanation. They never even requested or reviewed her medical records to make an educated determination."
BioMarin's spokeswoman, Debra Charlesworth, told IBTimes, "The FDA has not approved the drug for compassionate use." She declined to say whether the company actually applied for compassionate use of the drug.
"There can't be official FDA approval of compassionate use until a company makes an application for it," Wittenburg noted. "That convenient detail is always omitted when the company says the FDA hasn't approved the drug for compassionate use, and I guess they think we are all ignorant enough to fail to decipher this. That company's gall and corporate culture are just appalling. If this company ever did apply, when was that, and what was FDA's response?"
Bob Erwin, president of iBio, a biotech company, and cofounder of the Marti L. Nelson Cancer Foundation, which works to make experimental cancer drugs available on a compassionate use basis, said the public statements made by BioMarin about compassionate use of this drug "just don't hold water."
Erwin noted that it is "very uncommon" for the FDA to turn down a single patient request such as Sloan's.
"If the patient agrees, and the physician is willing to treat, and the drug company is willing to give the patient the drug, the FDA won't stand in the way without a compelling reason," Erwin said. "And there was no compelling reason. This drug clearly was safe. The company boasted about its safety to shareholders last year. But they had a much different story to tell when dealing with Ms. Sloan and her family."
Erwin said that in his view, BioMarin has "miserably mishandled" the entire case. "They've failed to effectively communicate to the family or the media what their position is and why they hold it," he said. "Some pharmaceutical companies show great respect for their prospective patients. This isn't one of them."
Pharma's Changing Relationship With Patients
Sloan's battle with BioMarin is a powerful example of the evolving relationship between patients and the companies that make the drugs they consume. The relationship between drug companies and patients has traditionally been indirect: Patients deal face-to-face with their doctors and pharmacists, but they have historically had little interaction with pharmaceutical companies or any recourse after being denied a doctor-recommended medication.
Part of that separation is by design. The FDA understandably frowns upon pharma companies reaching out directly to patients who take or could potentially benefit from their prescription drugs, other than with paid advertising or through an intermediary -- usually a patient advocate.
But patients are now demanding that their voices to be heard by drug company executives. And thanks to social media and activist sites, patients clearly have more clout than they've ever had.
"Online tools like the ones Andrea used are transforming the way patients interact with their care providers," said Megan Lubin, a spokeswoman for Change.org. "The online petition is becoming a natural next step for patients after hearing the word 'denied.'"
Several compassionate-use petitions from sick patients and their loved ones are now getting attention on Change.org, including one for a 12-year-old girl with an inoperable brain tumor, one for a four-year-old boy with severe liver damage, and one for a grandfather of eight with mantle cell lymphoma.
Chloe Drury's Desperate Plea
In 2012, the family of Chloe Drury, a British teenager who battled Ewing's sarcoma, a rare type of bone cancer, urged BioMarin to let Drury into a clinical trial for the potentially life-saving experimental drug. But BioMarin declined that request, too.
In Drury's case, BioMarin said she needed to be 18 to join the trial, and she was just three months shy of her 18th birthday when BioMarin turned her away. When Drury, seen in this online tribute, turned 18 in January 2013, BioMarin finally allowed her to receive the drug. But by then the cancer had spread to her lungs. She died two weeks after starting the medication. Drury's story has gotten considerable attention in the UK.
Critics of BioMarin are skeptical of the company's publicly stated reasons why both Drury and Sloan were rejected. And the rumors that have swirled around the company for months that it may be purchased by drug giant Roche have only heightened the focus on these issues. One attorney who worked with Sloan and happens to be a BioMarin shareholder sent a critical email to Bienaime', its CEO. In that email, which was shown to IBTimes, the shareholder, who has asked for anonymity, referred to the rumors.
"If, as is widely speculated, you are delaying Andrea's approval for 'business' reasons such as merger or acquisition discussions, BioMarin will pay a steep price in the court of public opinion," the shareholder wrote. "Likewise, if investors are enjoying the benefits of a rapidly rising share price fueled in part by Andrea's inadvertent advertising of just how promising your new drug is, shame on them… I am a small shareholder, but one with high expectations that you, sir, and this company will live up to the promise to be the company that offers hope to patients with serious unmet needs."
Sloan's supporters are quick to point out that not all drug companies are against compassionate use for desperate and dying patients. In fact, in her final days, Sloan did receive a similar experimental PARP inhibitor drug from another company that has asked not to be named. But it was not the drug her doctors sought from BioMarin, and while that drug was evidently working, the delay caused by BioMarin resulted in her health deteriorating to a point where she could not be saved, her doctors say.
"We are eternally grateful that another pharmaceutical company came to Andrea's rescue and granted her compassionate use of their experimental PARP inhibitor," Karen Sloan said. "In mid-December, Andrea's scans showed that the drug was having incredible success, and we looked forward to a joyous Christmas celebrating even better results than we had imagined. But the months of trying to engage BioMarin in a legitimate dialog -- all to no avail -- had taken its toll. Andrea's health was severely diminished, and the final challenge of pneumonia proved insurmountable to her physical body."
Statement from BioMarin
BioMarin would not answer specific questions from IBTimes, but Charlesworth released this statement:
"Our deepest sympathy goes out to the family and friends grieving the loss of Andrea Sloan. We empathize with all patients who face a terminal illness. As a company that develops therapies for rare genetic diseases, we aspire to help as many patients as we can within a highly regulated environment for prescription medicines."
The statement noted that the company implements expanded use programs "when we have substantial scientific evidence to support both the safety and the efficacy of a product for an indication, and registration applications with health authorities are underway. We currently run expanded access programs for our product candidate Vimizim and for all of our commercial products in countries where the product is not yet approved."
The statement also suggested that there is a "tremendous amount of misinformation that is being perpetuated regarding the status of BMN 673. The FDA has not approved the drug for compassionate use."
In an email, Charlesworth later added, "In the case of BMN 673, it would be inappropriate to provide it to end-stage refractory ovarian cancer patients outside a clinical trial given that we have data on fewer than 30 patients in a single-arm trial with no comparator. It's our policy to provide access to unapproved drugs only after substantial evidence on safety and efficacy has been collected, and registration applications with health authorities are underway. The FDA has not approved the drug for compassionate use."
But considering that the FDA had given Sloan approval for compassionate use, pending BioMarin's approval, why would the company withhold such a drug?
No one outside BioMarin's doors knows all the details of why the company withheld its drugs in the two high-profile cases, and the company declined to elaborate for IBTimes. Some of the company's critics have speculated that executives were perhaps worried that any problems with Drury's or Sloan's treatments could have delayed the approval of the drugs, but Erwin said such concerns would be unfounded. "I know of absolutely no drug that was ever slowed down on its way to FDA approval because a company allowed it to be used on a patient in a compassionate use case," he said.
Wittenburg said BioMarin's comments to IBTimes are "just more frustrating doublespeak. The FDA had no safety concerns about the drug, and it was about to enter Phase III trials. They knew their drug was safe; they said so to investors. This entire thing is confounding and frustrating."
Supporters Still Fighting
In the meantime, as Drury's supporters urge the British Parliament to lift age restrictions for clinical trials in the UK, Sloan's supporters are pushing the U.S. Congress to pass legislation that would direct drug companies to embrace compassionate use policies.
"We are not against drug companies," Wittenburg said. "We know how expensive it is and how many years it takes to get a drug to the market. And we believe that, with the help of Congress, we can develop compassionate-use policies that are a win-win for drug companies and patients."
John Sloan, Andrea's father, said that while the family is "heartbroken" over the loss, "BioMarin's own conduct has made her a martyr for the cause of reforming compassionate use. Make no mistake: We will follow Andrea's example of forcefully and respectfully advocating for physicians and their patients who find themselves in imperative need of access to newly developed, life-saving breakthroughs in pharmaceutical science."
He added, "This means reforming the laws, practices and attitudes that currently govern compassionate use. And to this cause, we have a relentless commitment and hope that all 'good guy' stakeholders will come to the table to ensure such timely reform."
FOR FREE to continue reading
✔️ Unlock the full content of International Business Times UK for free
offer available for a limited time only
✔️ Easily manage your Newsletters subscriptions and save your favourite articles
✔️ No payment method required
Already have an account? Log in
© Copyright IBTimes 2023. All rights reserved.