Durant's Discord With Warriors Was A Factor In Summer Exit: Report
Kevin Durant left the Golden State Warriors this summer to join the Brooklyn Nets in free agency but the small forward is expected to miss the entire 2019-20 campaign after rupturing his ankle during Game 5 of the 2019 NBA Finals. In a recent interview with Yahoo Sports' Chris Haynes, Durant spoke about his decision to leave the Bay Area team, his injury prognosis and his relationship with his former teammates.
The 30-year-old two-time NBA Finals MVP revealed that he made his decision to join the Nets on June 30 and not before that as he was completely focused on trying to help the Warriors win their third straight title. Durant also made it clear that the Nets were the only team on his radar when he decided to leave Steve Kerr's side.
There was plenty of speculation after his free agency decision that Durant had decided to leave the Warriors much earlier in the season. It was said that his decision was made after his spat with now-former Warriors teammate Draymond Green in November last year. The two players exchanged words with Green questioning Durant's commitment to the team, which earned the former a one game suspension.
Durant denied that his bust-up with Green had any effect on his decision to move to Brooklyn. He insisted that they have moved on from the incident while confirming that all the players wished him well on his new journey with the Nets.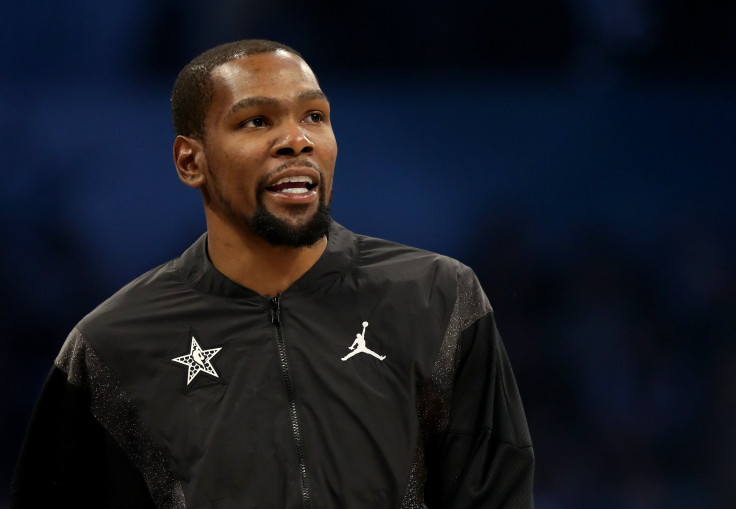 "Hell, yeah, I'm tired of talking about that s--t. Look, we're grown men. We understand what this is. We're playing basketball for a living. It's a business. Everybody congratulated me when I went to the Nets. Everybody wished me well, and they know that I'm still a phone call away. So, I just happen to play in a different jersey now. Nothing else is going to change," Durant told Haynes.
However, when Haynes appeared on Colin Cowherd's show on Thursday he admitted that the incident was certain to have played a factor in his decision to leave the Warriors. He even revealed that there was a point when Durant had stopped talking to a number of his teammates saying that he was "on an island".
"I would be lying if I didn't say that wasn't a factor," Haynes said on FS1's "The Herd with Colin Cowherd" on Thursday. "... There was a point where Kevin Durant just stopped talking. He didn't talk much to his teammates. You know, he was really on an island."
© Copyright IBTimes 2023. All rights reserved.