Dutch Crime Reporter 'Fighting For His Life' After Shooting
Prominent Dutch crime reporter Peter R. de Vries was fighting for his life in a Dutch hospital on Wednesday after being shot multiple times, including in the head, in what the EU chief described as "an attack on our values."
,
The attack sparked widespread condemnations, with Europe's top official Charles Michel calling it a "crime against journalism and an attack on our values of democracy and rule of law."
De Vries -- a celebrity journalist in the Netherlands known for speaking on behalf of crime victims -- was "fighting for his life", Amsterdam Mayor Femke Halsema told a news conference late on Tuesday.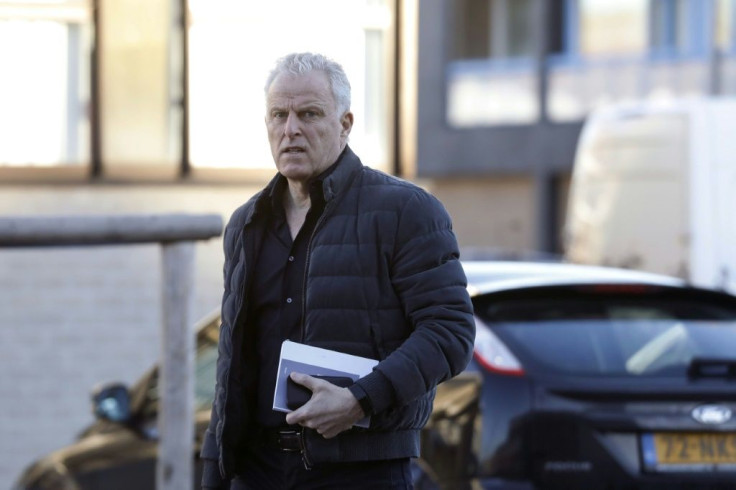 Dutch media reported on Wednesday that De Vries, known for his hard-hitting reporting, has been threatened several times in the past.
Since last year, he has been acting as an adviser and confidante of the main prosecution witness in the case against Ridouan Taghi, described as the Netherlands' most wanted criminal.
Taghi's organised crime group has been described as a "well-oiled killing machine" by prosecutors, and de Vries said in a tweet in 2019 that according to police information he was on Taghi's hit list.
In September of that year, the lawyer for a prosecution witness was shot dead in Amsterdam.
Three people were arrested on Tuesday after the attack, though one suspect was released.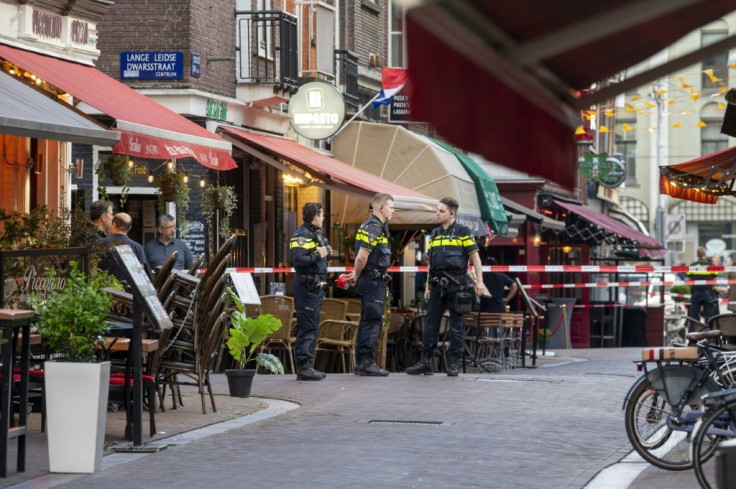 Two people in custody are suspected of being directly involved in the shooting -- a 35-year-old Polish national living in the Netherlands and a 21-year-old man from Rotterdam -- will appear in court on Friday.
The attack shook the Netherlands, prompting on outpouring of condolences in a country where violent crimes are relatively rare.
Dutch Prime Minister Mark Rutte said it was "shocking and inconceivable".
"It's an attack on a courageous journalist and by extension an attack on the freedom of the press, which is so essential for our democracy and rule of law," he said.
The European and International Federations of Journalists condemned the attack as "another tragic blow to press freedom in Europe".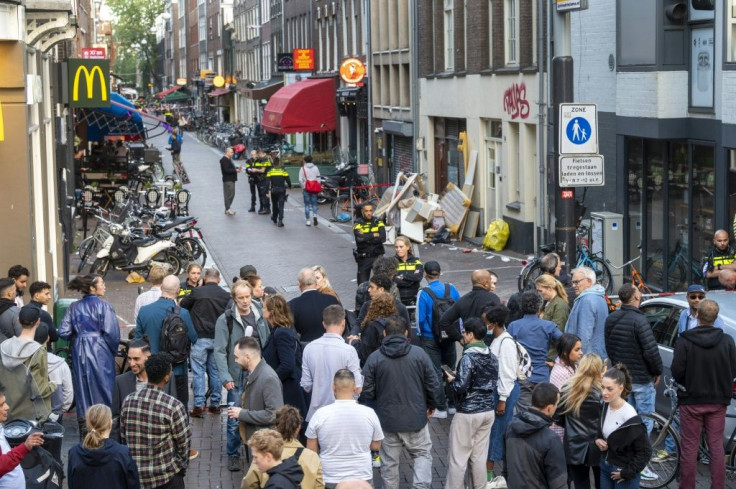 The Committee to Protect Journalists called for authorities to "determine if he was targeted for his work, and ensure that the attacker and the masterminds of the attack face justice".
De Vries was shot at around 7:30 pm local time as he left a television studio after appearing on a talk show.
Het Parool daily newspaper quoted a resident as saying she heard five shots and went out to see what had happened.
She said she saw de Vries lying on the ground with blood on his face.
She told the paper that he couldn't speak but was still alive, and that she held his hand as they waited for emergency services.
At the scene of the shooting, shocked residents were laying flowers and lighting candles.
"Pieter R. de Vries is an extraordinarily courageous crime journalist who tries to correct the errors of the judiciary and has succeeded many times," Amsterdam resident Daniel van Duijn, 29, told AFP.
"He's a kind of national figure, someone who is really contrarian, who dares to go against the rest, so someone who has my heart actually," he said.
Rutte and Justice Minister Ferdinand Grapperhaus met at the Dutch National Coordinator for Security and Counterterrorism (NCTV) on Tuesday evening to discuss the shooting.
Messages of solidarity flooded Dutch social media, including from the royal family, who posted on their official Facebook page that they were deeply shocked by the news, and that de Vries and his loved ones were in their thoughts.
De Vries had previously been given police protection after receiving threats related to his involvement in high-profile criminal cases as a reporter and in court.
One such case was the 1983 abduction of beer magnate Freddy Heineken. His book on the case was later made into a film starring Anthony Hopkins.
In 2016, De Vries filed a death threat complaint against one of the men involved in the kidnapping, notorious gangster Willem Holleeder.
He won an international Emmy for cracking the mystery of what happened to a US teen who disappeared from the Caribbean island of Aruba in 2005.
© Copyright AFP 2022. All rights reserved.
FOLLOW MORE IBT NEWS ON THE BELOW CHANNELS