Duterte Copies Vietnam Playbook, Invites Russian Firm To Explore For Oil In Disputed Waters
Philippine President Rodrigo Duterte has invited Russian oil giant Rosneft to conduct oil and gas explorations in various parts of the Philippines, including areas in the West Philippine Sea. This certainly will complicate matters as these are waters also being claimed by China.
The president seems to be copying the strategy of Vietnam where Russian companies, including Rosneft, are helping the nation explore waters within its exclusive economic zone (EEZ) but also claimed by China.
The similarities end there as Duterte has already made overtures to China and is pursuing a "memorandum of understanding" with Beijing on joint oil and gas exploration in the same areas of the West Philippine Sea. China and the Philippines have already formed committees to draft contracts covering specific areas.
What the Philippines have, and that Vietnam is seeking, is an arbitral ruling from the United Nations in 2016 made in The Hague by the Permanent Court of Arbitration (PCA). The ruling went in favor of the Philippines and Duterte has been using it as his trump card in talks with China. Beijing has rejected the ruling and continues bullying other countries in the South China Sea.
Any deal that Duterte makes with China would be on the condition that the Philippines put aside the PCA ruling which might send a message that China can ignore any EEZ and do as it pleases in the region.
Russia makes no such claims on any waters so the tactic they use is to become "service contractors" with the host country. The contracts do not question the sovereignty rights of any country and thus do not violate the Philippine Constitution.
Russia and India are already in similar contractual agreements with Vietnam to explore for gas and oil and as expected, China is not pleased with the arrangement.
Another piece of the puzzle is China's relationship with Russia that at present is quite cozy, but complicated. The United States and China are in a brutal trade war. The U.S. can absorb the damage, but China is forced to look elsewhere for its needs, especially with energy and food to feed its nearly 1.4 billion people.
China will likely turn to Russia for energy and that brings up an interesting question: If Russia strikes oil in the South China Sea before China does, how will China respond to the need to buy oil that it already considers to be theirs?
That is just one reason why any Russian involvement in the West Philippine Sea is a potential "game-changer".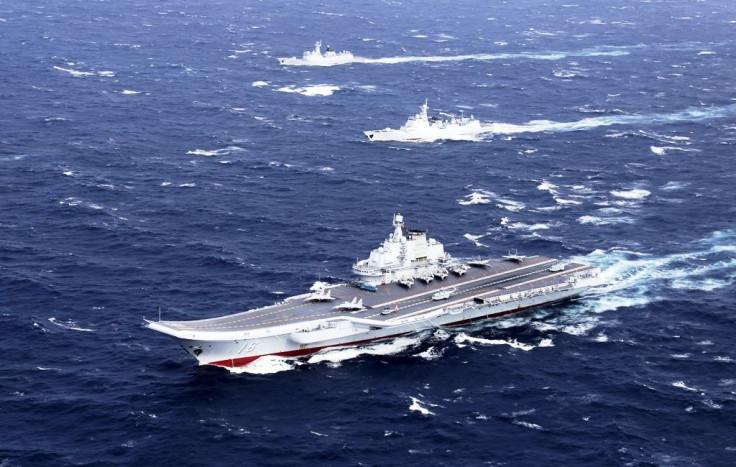 © Copyright IBTimes 2023. All rights reserved.