E3 2016 Rumor Roundup: All The Video Game Leaks, Reveals And Trailers In One Place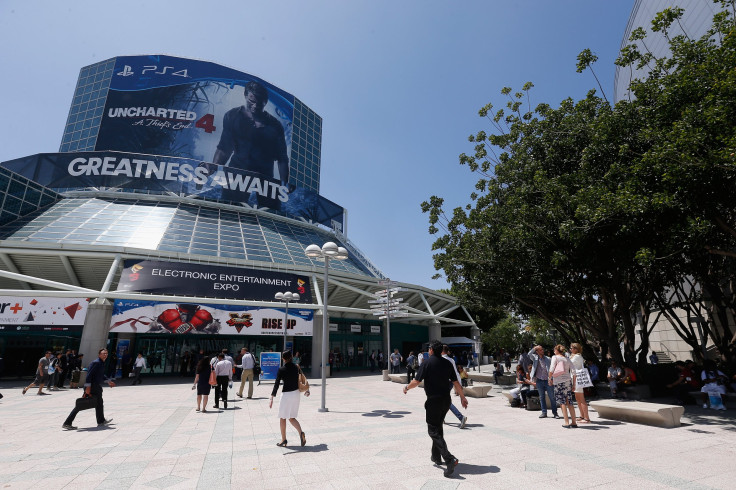 The Electronic Entertainment Expo, also known as E3, will be prefaced by Bethesda Softworks and Electronic Arts press conferences Sunday, but a lot of news has already leaked ahead of the big event. Several big games have been revealed, and rumblings about new Microsoft, Nintendo and Sony video game consoles have been swelling for months. Based on the rumors, E3 2016 at the Los Angeles Convention Center June 14-16 is shaping up to be a fascinating event that could have a great effect on the video game industry.
Microsoft Scorpio, Nintendo NX and Sony Neo
Nothing gets gamers' blood flowing like a good console unveiling. E3 is the place where consoles are launched, which is why 2016 is an odd year in the event's history. Microsoft and Sony released their current-generation consoles in 2013, and Nintendo released its Wii U a year earlier. The Xbox One and PlayStation 4 are in the middle of their life cycles, but the former is lagging the latter by a wide margin in terms of sales. Meanwhile, the Wii U failed to capture the same magic as its predecessor, the Wii. Nintendo has already announced it is working on the Wii U's successor, dubbed the Nintendo NX, but no details have been divulged by the company.
At Nintendo, launching a new console makes sense. It's unlikely the Wii U can do anything to boost sales significantly while new games are few and far between. Unfortunately for fans of the company's consoles, it looks like the Nintendo NX will not be revealed at E3 2016, with the firm choosing to dedicate its time to "The Legend of Zelda."
Which is why the potential plans of Sony and Microsoft could be pretty exciting at E3 2016. Sony's PS4 is the fastest-selling PlayStation in history, with 40 million units sold since its release in November 2013. The console has about double the sales of Microsoft's Xbox One, and the launch of the PlayStation VR is likely to boost them even more. And Sony is expected to reveal a significant PS4 upgrade at E3, where there appears to be either little or no danger that the only news will come by way of the premieres of new games.
Dubbed PS4K or Sony Neo, the company's new console will not replace the PS4. Instead, it will feature an upgraded central processing unit and graphics processing unit to support ultra high definition, according to leaked documents mentioned in media reports. The PS4K's increased power will also improve the virtual reality experience of the PlayStation VR. Based on the reports, the PS4K will not have games exclusive to it, so developers will have to provide two modes — one optimized for the PS4 and the other optimized for the PS4K — in marketing their games.
Microsoft's Xbox One is trailing the PS4 in sales by about 20 million units, which led to a permanent price cut to $299 ahead of E3 2016. There are rumors of an upgraded Xbox, code-named Scorpio, but that's not expected to come until next year. Instead, gamers should expect a slim version of the Xbox One by the end of this year. The smaller Xbox One is expected to have a 2 TB hard drive without any improvements in its CPU or GPU.
'Injustice 2'
Warner Bros. Interactive Entertainment's "Injustice 2" announcement was spoiled by an apparent leak by a retailer, but it press release and trailer did reveal additional details about the sequel to the "Injustice: Gods Among Us" video game. Players will be able to customize their heroes with unique abilities and armor to add more variety. Aquaman, Batman, Superman and the Flash will be joined by several new characters, including Atrocitus and Gorilla Grodd. "Injustice 2" will be launched on the PS4 and Xbox One platforms next year.
At E3, Warner Bros. also is likely to show off "Lego Star Wars: The Force Awakens," "Batman: Return to Arkham" and the expansion of its toy-to-life "Lego Dimensions."
'Watch Dogs 2'
Ubisoft Entertainment made its E3 2016 plans clear in its recent financial report, so new details about "Watch Dogs 2" were expected. The big revelations of DedSec, Marcus and the story's setting in San Francisco was spoiled by an early trailer leak. The highly anticipated sequel will be better, bigger and deeper than its predecessor, according to Ubisoft. The San Francisco Bay Area map is open from the beginning, which means there will be plenty of sidequests, rewards and other secrets complementing the main quest. Hacking is also improved in "Watch Dogs 2," with players given more ways to hack cars or electronics. "Watch Dogs 2" will be released on the PS4, Xbox One and personal computer platforms Nov. 15.
"Watch Dogs 2" is one of five games Ubisoft will discuss at E3. New information about the hack-and-slash "For Honor," first announced at E3 2015, will definitely be featured at the company's press conference Monday. "Tom Clancy's Ghost Recon: Wildlands" and "South Park: The Fractured but Whole" will also figure into the presentation. Meanwhile, the firm teased a new, big-budget game that is expected to be revealed at E3.
While "Assassin's Creed" will no longer be an annual title, there's a film of the same name starring Michael Fassbender set to come out in December, so there could be some news about that property at E3. And word of Jake Gyllenhaal starring in a movie based on "The Division" could get official confirmation at the event on the heels of a report by Variety.
'Dead Rising 4'
There is little to go on other than a few blurry photographs, but it appears Capcom Vancouver is working on "Dead Rising 4." Additional information indicates the video game could be a remake of the original "Dead Rising," which was set in wintertime. There has been no word about platform availability, but it'll likely be an exclusive for the Xbox One and Windows PC. An official presentation of "Dead Rising 4" could come during Microsoft's E3 2016 press conference Monday. Another rumor floating around has "State of Decay 2" being unveiled at the same event.
A Busy E3 for Bethesda
Bethesda conducted its own E3 press conference for the first time last year, which led to the revelations of "Fallout 4" being released in 2015 and the first gameplay footage of "Doom." "Battlecry" and "Dishonored 2" also were featured in the presentation. This year, Bethesda may focus on five games, along with new downloadable content for "Fallout 4" and "Doom." Although "Dishonored 2" gameplay will be revealed at the press conference, many fans are really excited about a remastered "The Elder Scrolls V: Skyrim" for the PS4 and Xbox One. Expect "Skyrim" to include all previously released DLC, improved graphics and modification support for consoles.
"Prey 2," "The Evil Within 2" and "Wolfenstein 2" also may be discussed at Bethesda's E3 2016 press conference, according to Eurogamer. As an added bonus for attendees, Blink-182 will play a post-conference concert called "BE3 Plus."
'Destiny: Rise of Iron'
The announcement of the big "Destiny" expansion, "Rise of Iron," was spoiled ahead of its official unveiling. The large expansion will be released on the PS4 and Xbox One platforms Sept. 20. Details first leaked on Microsoft's Xbox page, followed by a trailer leak on Snapchat. Lord Saladin, the Fallen, new raids and the return of the Gjallarhorn rocket launcher will be included in "Rise of Iron."
Delays
A little bad news has accompanied a lot of good news ahead of E3 2016. The promising "Horizon Zero Dawn," a PS4 exclusive, will be delayed until 2017. And Playtonic Games' "Yooka-Laylee" — on the PS4, Xbox One, Wii U, Windows PC and Linux platforms — was also postponed until next year.
While most offerings from Electronic Arts ("Battlefield 1," "Titanfall 2"), Microsoft ("ReCore"), Sony ("Detroit: Become Human," "No Man's Sky" and "The Last Guardian"), as well as Nintendo and Ubisoft, appear to be well-known before E3, there is plenty of room for surprises. "Mafia 3" may not be the only title coming from 2K Games, and there are rumors surrounding Rockstar Games' "Red Dead Redemption." And, of course, there's always the chance for a revelation like the one about the "Final Fantasy VII" remake last year.
© Copyright IBTimes 2023. All rights reserved.