Earnings Preview: Flat Revenue Expected At Yahoo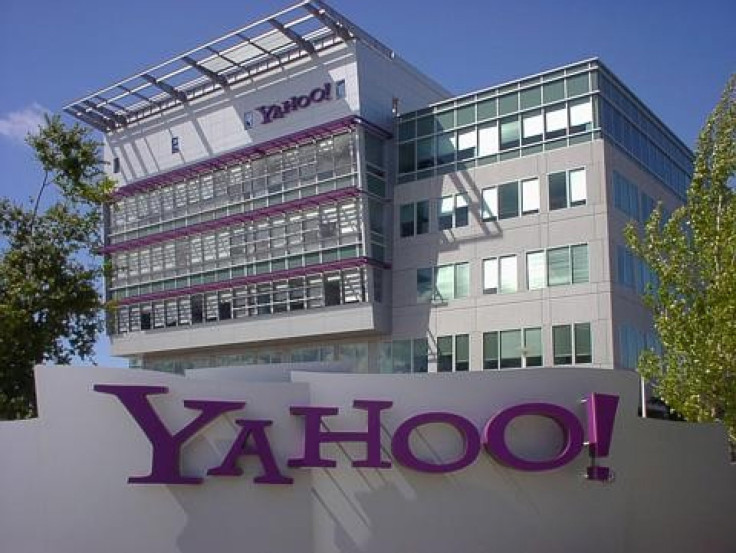 Yahoo! Inc. (Nasdaq: YHOO), the beleagered No. 2 search engine, is expected to report flat revenue and earnings for the first quarter Tuesday as it seeks to turn around stagnant advertising and search divisions under its new CEO.
Analysts polled by Reuters expect earnings of 17.4 cents per share, up slightly from 17 cents a year ago. Revenue is forecast to fall slightly to $1.05 billion from $1.06 billion. The lackluster results stem from lack of growth in ad and search revenue, metrics that Yahoo said would be unchanged in the first quarter compared to the prior year. The Sunnyvale, Calif. company has published has guidance of $105 million to $155 million in earnings before interest, taxes, depreciation and amortization (EBITDA).
In our view, Yahoo! must fix their traffic problem -- the site needs to attract more eyeballs -- if it hopes to fix its display revenue growth, wrote Brian Nowak and Michael Costantini of Nomura Equity Research.
Last week, No. 1 search company Google (Nasdaq: GOOG), reported first-quarter net income soared 60 percent to $2.89 billion, or $10.08 a share, as revenue jumped 24 percent to $10.65 billion.
Yahoo, under new CEO Scott Thompson, in place only three months, is also under fire from activist shareholder Third Point Capital, which has acquired a 5.2 percent interest. Third Point head Daniel Loeb is seeking to take over the company at its annual meeting to better handle alternatives. Yahoo hasn't yet scheduled an annual meeting date.
Display ads make up 43 percent of Yahoo's revenue, and its market share of internet users' time has dropped at a faster rate in the past quarter. Yahoo's percentage of overall Internet searches has also fallen in recent quarters, and its media products, such as Yahoo! Sports, News, Finance and Entertainment, have lost audience share to rivals including the Walt Disney Co. (NYSE: DIS) and Hearst Corp.'s ESPN Inc., Comcast Corp. (Nasdaq: CMCSA), Google's YouTube and News Corp.'s (Nasdaq: NWSA) Dow Jones and Wall Street Journal, according to Nomura.
Beyond its near-term financial results, analysts are concerned with the company's long-term strategy. The media giant is struggling to effectively monetize its traffic, which totals almost 700 million users, particularly in its partnership with Microsoft (Nasdaq: MSFT)'s Bing search engine. Its 2011 revenue declined more than 20 percent. Prior CEO Carol Bartz was fired last September. This year, both Jerry Yang, a co-founder and ex-CEO as well as Blake Irving, chief product office, have resigned.
Thompson, former president of eBay Inc.'s (Nasdaq: EBAY) PayPal division, said the company will cut about 2,000 jobs, or 14 percent of its staff, by the end of 2012. As a result, it expects $125 million in severance fees, followed by $375 million in annual savings. and the restructuring and job cuts would lead to a smaller, nimbler, more profitable Yahoo. Thompson added that the company would focus on its online publications, social media tools including mail, messenger and the photo website Flickr. He also plans to build Yahoo's e-commerce divisions including auto, shopping and travel.
Thompson has the dual tasks of managing shareholder discord and attempting to take the company in a more focused direction, wrote Rick Summer, an analyst with Morningstar, in a research note. Summer encouraged investors to remain on the sidelines because of the uncertainty about its future..
Yahoo's attempts to sell minority stakes in two companies have also reportedly fallen through, denying the company billions in annual tax savings. The company's talks to sell its holdings in Yahoo! Japan to SoftBank Corp., as well as the online Chinese retailer Alibaba Group, which analyts estimate could be valued as high as $40 billion, fell apart last quarter. Yahoo is still being advised by Goldman Sachs and Allen Group.

Shares of Yahoo fell nine cents to $14.78 at Monday's market close. They're off 8 percent for the year and 11 percent for the past 52 weeks.
© Copyright IBTimes 2023. All rights reserved.