With Earnings Season In Full Flow, Here Is A List Of America's Best Banks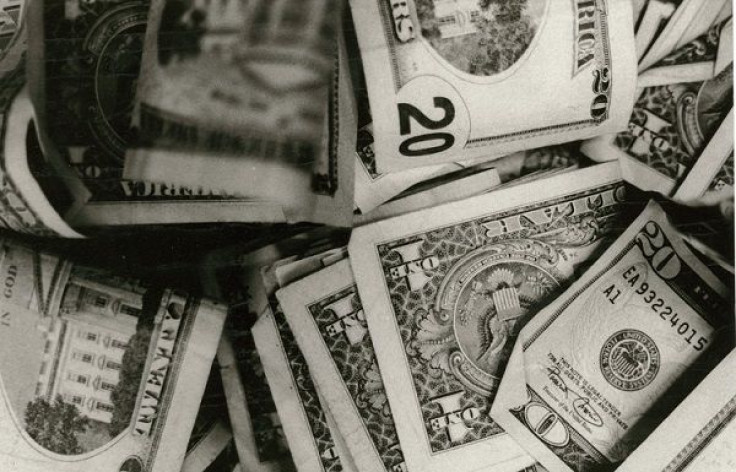 With the likes of JPMorgan, Citibank and Bank of America stealing headlines with their big gains, you'd be forgiven for thinking they were America's best banks. According to Forbes, here's the real top 10.
1. State Street
Headquarters: Boston. Assets: $204 billion Price/Book value: 1.1 NPLs*/Loans: 0.04% Reserves/NPLs: 431% State Street's financial metrics are strong thanks in part to its role as a custodian bank that services institutional investors worldwide. It does not have the commercial loan book like other large banks. That helped State Street have the lowest ratios for both NPLs and nonperforming assets to total assets among the 100 largest banks. *NPLs: Nonperforming loans include loans 90+ days past due and nonaccrual loans.
2. Bank of Hawaii
Headquarters: Honolulu, Hawaii. Assets: $13 billion Price/Book value: 1.9 NPLs/Loans: 0.8% Reserves/NPLs: 293% Bank of Hawaii ranks No. 2 for a second straight year (it topped the list in 2010). It is among the most profitable banks with a return of average equity of 16.2% the last 12-months—fifth best. Asset quality is also strong with their ratios of NPLs and NPAs among the lowest in the industry.
3. Signature Bank
Headquarters: New York. Assets: $16 billion Price/Book value: 2.0 NPLs/Loans: 0.6% Reserves/NPLs: 178% Signature focuses on servicing the bank needs of privately held businesses in the New York metro area. Earnings are up more than 500% over the past five years.
4. Prosperity Bancshares
Headquarters: Houston. Assets: $14 billion Price/Book value: 1.1 NPLs/Loans: 0.1% Reserves/NPLs: 961% Prosperity has the highest reserves/NPLs of any bank. It has benefited from the resilient Texas economy.
5. First Republic Bank
Headquarters: San Francisco. Assets: $33 billion Price/Book value: 1.5 NPLs/Loans: 0.2% Reserves/NPLs: 283% The bank has gone through a series of ownership changes beginning in 2007 when Merrill Lynch purchased the firm. Next up, Bank of America bought Merrill Lynch and then two private equity firms bought the assets of First Republic in a deal completed in 2010. The bank had an IPO at the end of that year.
6. East West Bancorp
Headquarters: Pasadena, Calif. Assets: $22 billion Price/Book value: 1.3 NPLs/Loans: 1.0% Reserves/NPLs: 157% The bank operates throughout the U.S. and in China. East West ranks in the top one-third in seven of the eight metrics we ranked the banks on.
7. Westamerica Bancorporation
Headquarters: San Rafael, Calif. Assets: $5 billion Price/Book value: 2.0 NPLs/Loans: 1.3% Reserves/NPLs: 112% Westamerica is the smallest bank on our list, but ranks among the top 10% of banks on net interest margin and return on average equity. The stock is also one of the priciest at two times book value, t.
8. Citizens Republic Bancorp
Headquarters: Flint, Mich. Assets: $10 billion Price/Book value: 0.7 NPLs/Loans: 1.3% Reserves/NPLs: 179% Citizens is the second most profitable big bank with a return on average equity of 33% over the past 12 months. The stock is up 66% over the past year.
9. Commerce Bancshares
Headquarters: Kansas City, Mo. Assets: $21 billion Price/Book value: 1.4 NPLs/Loans: 0.7% Reserves/NPLs: 268% Commerce's NPLs/Loans rank fifth best among the 100 biggest banks. It traces its roots to 1865.
10. BankUnited
Headquarters: Miami Lakes, Fla. Assets: $13 billion Price/Book value: 1.2 NPLs/Loans: 1.3% Reserves/NPLs: 87% The former BankUnited was seized by the FDIC in 2009, but it immediately transferred the assets to a group of investors led by John Kanas, which recapitalized BankUnited with a $900 million investment. It went public in January 2011. The bank's 5.5% net interest margin ranks fifth best among banks.
© Copyright IBTimes 2023. All rights reserved.
FOLLOW MORE IBT NEWS ON THE BELOW CHANNELS