Ebola Outbreak: US Requires West African Travelers To Land At 1 Of 5 Airports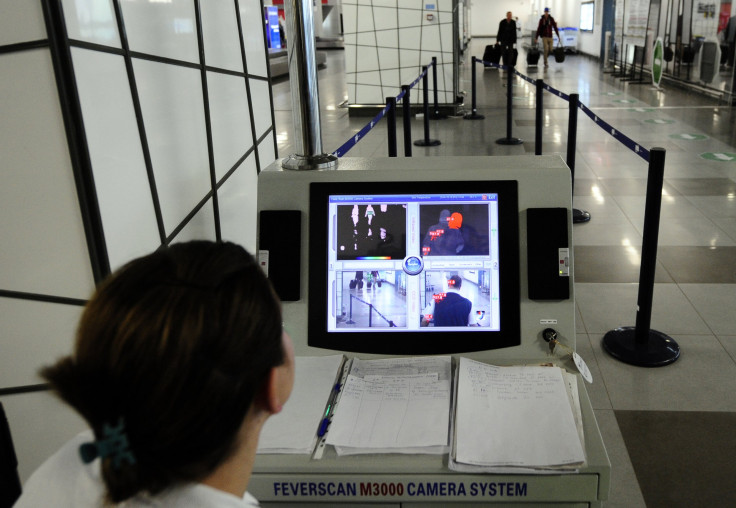 Travelers from three Ebola-stricken countries will be required to arrive at one of five U.S. airports with heightened Ebola screening, the U.S. Department of Homeland Security announced Tuesday. Starting Wednesday, passengers arriving in the U.S. from Liberia, Sierra Leone or Guinea are required to land at Washington Dulles International, Atlanta's Hartsfield-Jackson, Newark's Liberty International, Chicago's O'Hare and New York's John F. Kennedy International airports, where they must undergo intensified screening by the Centers for Disease Control and Prevention and the Department of Homeland Security, according to several news reports.
"We are continually evaluating whether additional restrictions or added screening and precautionary measures are necessary to protect the American people, and will act accordingly," Homeland Security Secretary Jeh Johnson said in a statement Tuesday.
Last week, health officials ramped up screening procedures at the five airports, including educating travelers about symptoms, asking questions to determine risk and taking temperatures. Screeners also check all passengers for Ebola-like symptoms, and the CDC will determine whether a passenger is deemed safe for continued travel. Health officials will send passengers to a doctor or hospital for further testing and treatment if screeners determine the traveler is potentially infected.
The announcement comes amid the growing push for U.S. President Barack Obama to impose an Ebola travel ban. House Judiciary Committee Chairman Bob Goodlatte said in a written statement he is "glad that the Obama administration is showing more concern about the possibility of people infected with Ebola entering the U.S. and spreading this deadly disease, but the administration must do more to protect Americans." The Republican lawmaker also said Obama should "temporarily ban foreign nationals" coming from Ebola-outbreak countries from entering the U.S, the Wall Street Journal reported Tuesday.
U.S. Travel Association President and CEO Roger Dow said the nonprofit trade association supports the Obama administration's decision to enhance U.S. Ebola screening measures, "while avoiding a policy overreaction," he said. "We believe this announcement will achieve the aim of keeping sick people out of the U.S., without abandoning whole countries in their efforts to fight Ebola or driving travelers from those countries 'underground' in attempts to reach the U.S.," Dow said in a statement Tuesday.
As of Monday afternoon, 87 lawmakers backed an Ebola travel ban for the West African nations at the center of the Ebola outbreak, according to a tally compiled by The Hill. But Obama has spoken out, arguing a travel ban would hinder the efforts of aid workers in West Africa who are trying to contain the virus. The CDC said a travel ban would make it more difficult to stop the outbreak.
Two weeks ago, Liberian national Thomas Eric Duncan, who was the first person to be diagnosed with Ebola on American soil, died at a Dallas hospital, where two U.S. health workers have subsequently contracted the lethal virus.
© Copyright IBTimes 2023. All rights reserved.
FOLLOW MORE IBT NEWS ON THE BELOW CHANNELS