Ebola Travel Ban: Congressional Committee Wants One, Officials And White House Disagree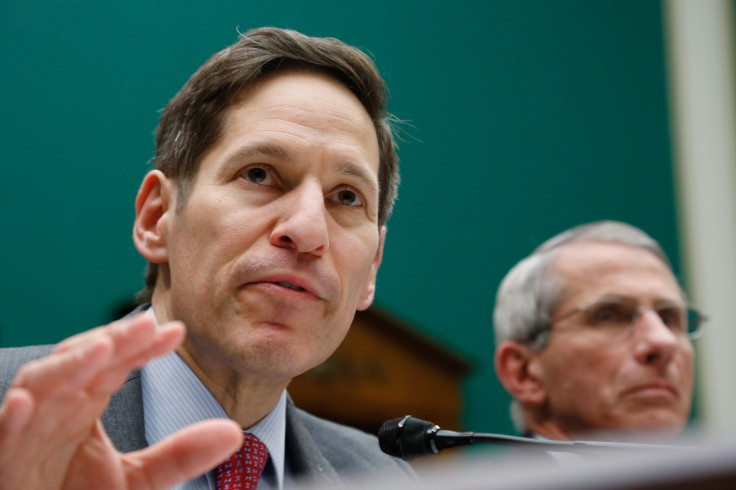 Under a barrage of criticism from lawmakers, CDC chief Dr. Thomas Frieden rejected Thursday a U.S. ban on travelers from the three West African countries at the epicenter of the Ebola outbreak. He warned the House Energy and Commerce subcommittee that a travel ban would hurt the international response to Ebola in Sierra Leone, Liberia and Guinea.
The director of the Centers for Disease Control and Prevention also said such a move would be likely to further spread the deadly disease because potential travelers would find ways around it, meaning officials couldn't monitor who comes into the country. Dr. Anthony Fauci, director of the National Institute of Allergy and Infectious Diseases, agreed with Frieden.
"Right now we know who's coming in," Frieden said. "If we try to eliminate travel, the possibility that some will travel over land [and] will come from other places."
Frieden sidestepped Rep. Tim Murphy, R-Pa., when he asked if the CDC has discussed a travel ban with the White House. Along with a travel ban, committee members recommended a mandatory quarantine for anyone who has treated an Ebola patient or has traveled to the three West African countries and immediate enhanced training for first responders on proper protective wear and response methods.
The CDC is under intense scrutiny after one of the two Dallas nurses who contracted Ebola while treating a victim was allowed to fly to Cleveland this week before showing symptoms. The CDC is now barring anyone under surveillance for Ebola to travel on public transportation, but they could still travel by car or charter flight.
"Mistakes have been made," Murphy said. "Trust and credibility of the administration and government are waning. That trust must be restored."
Dr. Daniel Varga, the chief clinical officer for Texas Health Resources, admitted mistakes in Thomas Eric Duncan's treatment at Texas Presbyterian Hospital in Dallas. Health workers initially sent Duncan home with a fever even thought he said he had come from West Africa. He died from Ebola last week.
"Unfortunately, in our initial treatment of Mr. Duncan, despite our best intentions and a highly skilled medical team, we made mistakes," he said. "We did not correctly diagnose his symptoms as those of Ebola. And we are deeply sorry."
© Copyright IBTimes 2022. All rights reserved.
FOLLOW MORE IBT NEWS ON THE BELOW CHANNELS