Ebola In US: CDC Criticized For Saying Dallas Nurse Was Infected Because Of Protocol Breach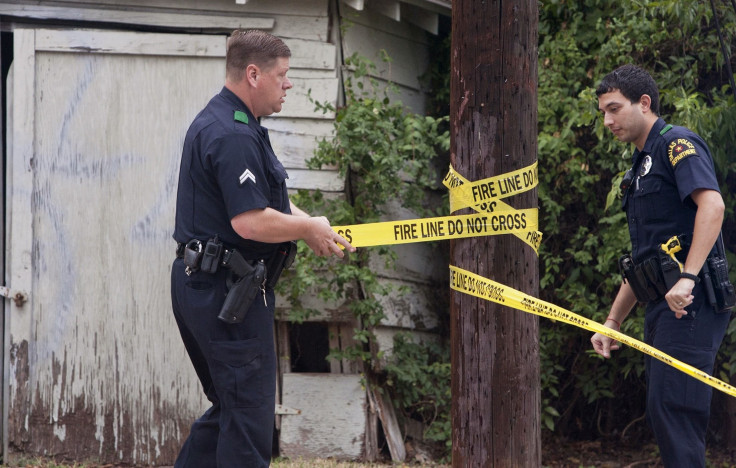 The Centers for Disease Control and Prevention, or CDC, has been criticized for blaming a breach of protocol after a Dallas health worker was infected by the Ebola virus. The worker contracted the disease at the city's Presbyterian Hospital, the same facility where Ebola victim Thomas Eric Duncan was being treated before his death.
The health worker has become the first person to contract the virus in the U.S., and the case has triggered a CDC investigation to pinpoint the cause of the infection. Texas health officials are also closely monitoring 50 people who came in contact with Duncan, who died last week in the U.S. from Ebola, following his return from Liberia. Dr. Thomas Frieden, head of the CDC, had blamed a "breach in protocol" at the hospital as the cause for the infection spreading to the Dallas nurse.
"You don't scapegoat and blame when you have a disease outbreak," Bonnie Castillo, a registered nurse and a disaster relief expert at National Nurses United, which serves as both a union and a professional association for U.S. nurses, said according to Reuters, adding: "We have a system failure. That is what we have to correct."
The nurse was said have been wearing protective gear while treating Duncan, making it difficult to determine how she may have contracted the disease, according to Associated Press.
"I think that is just wrong," Macgregor-Skinner, who helped the Nigerian government train health care workers said, referring to the U.S. hospital staff, according to Reuters, adding: "We haven't provided them with a national training program. We haven't provided them with the necessary experts that have actually worked in hospitals with Ebola."
The confirmation that the health worker, who has not been identified, is suffering from the disease has also raised questions about a CDC statement that all American hospitals should be equipped to handle the deadly virus outbreak.
"We've been doing a lot over the past few months, but clearly there is more to do," Tom Skinner, a CDC spokesperson, said according to Reuters, adding: "The notion of possibly transporting patients diagnosed with Ebola to these hospitals is not something that is out of the question and is something we may look into."
The disease has killed more than 4,000 people and infected more than 8,400 people, mostly in the West African countries of Liberia, Guinea, Sierra Leone and Nigeria. However, authorities worry the virus will jump continents and soon spread to Europe, and other parts of the world if the outbreak is not contained in time.
© Copyright IBTimes 2023. All rights reserved.