Economic Gloom Piles Pressure on G7 Finance Talks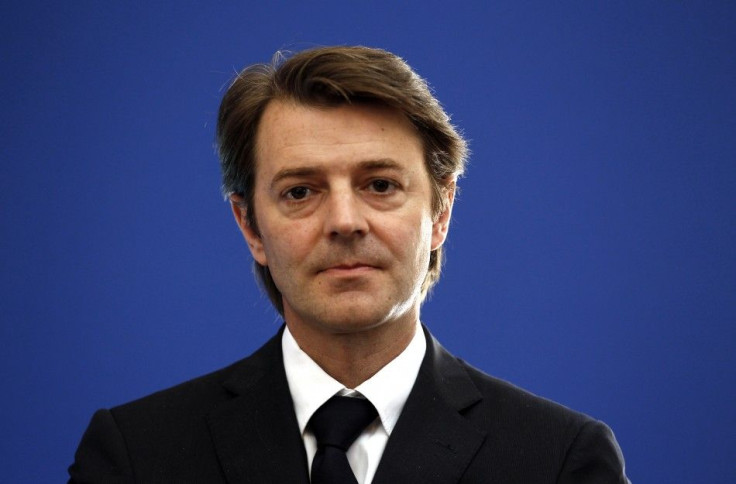 G7 finance chiefs meet on Friday under heavy pressure to take action over flagging growth in rich nations and calm the biggest confidence crisis to hit the global economy since the 2007-09 credit crunch.
Host country France has called for a coordinated response from the Group of Seven industrialized nations after turmoil in financial markets has betrayed mounting anxiety over Europe's debt crisis and the fragility of its banks.
Big differences between the economic situation of the United States, Britain and euro zone states are complicating the task, however, meaning one-size-fits-all actions to moderate austerity drives or unleash more monetary stimulus will not fit.
No communique will be issued after the talks, something French Finance Minister Francois Baroin said would make for freer discussions. He told the daily Le Figaro each G7 country should adopt economic measures to suit its situation.
In terms of the direction to take between stimulus and budgetary consolidation, some are in favor of a uniform action, Baroin said. For my part, my tendency is to look for what is most adapted to each country's situation.
The G7 finance ministers and central bankers will sit down from mid-afternoon in the Mediterranean port city of Marseille, with the faltering economic recovery, the euro zone debt crisis and the stability of the banking sector the issues of the day.
A working dinner will be followed by briefings from around 9:15 p.m. (1915 GMT) by the French, German and Japanese delegations and European Central Bank President Jean-Claude Trichet. International Monetary Fund Chief Christine Lagarde will do a briefing on Saturday.
US, OECD WANT STRONG SIGNALS
U.S. Treasury Secretary Timothy Geithner said ahead of the talks that it was imperative to bolster growth and the OECD called for strong signals from the G7 and urged central banks to keep rates low and consider other forms of monetary easing.
With Asian economies deeply concerned about the West's debt crisis and slow growth, Japan is also expected to speak out on the euro zone debt crisis and may also voice concerns over the strength of the yen and reserve the right to unilateral action.
A Morgan Stanley research note speculated that central bankers might announce some kind of coordinated monetary easing.
But while decisions by the European and British central banks on Thursday to keep interest rates flat accentuated the gloom in Europe, neither indicated that a move was imminent.
Fears that the global economy may have entered its most difficult period since the 2008 collapse of Lehman Brothers bank have injected focus into Friday's talks but there has been little evidence of urgent, coordinated action by policymakers so far.
While Europe wants to keep its commitment to austerity, the United States is closer to the IMF's position that fiscal stimulus is needed. President Barack Obama late on Thursday announced a $447 billion job-creation package he wants the U.S. Congress to approve.
In a Financial Times opinion piece on Thursday, Geithner said while a repeat of the massive coordinated fiscal stimulus efforts of 2009 was not possible, decisive action was needed to deal with a bleakening in the rich world's growth outlook.
The Organization for Economic Co-operation and Development forecast on Thursday that growth across the G7 economies would average 1.6 percent on an annualized basis in the third quarter and slow to just 0.2 percent in the last quarter of 2011, a sharp slowdown from its May outlook.
With respect to three months back the growth scenario looks much worse, one would say that growth is stagnating, said OECD chief economist Pier Carlo Padoan.
EXPECTATIONS HIGH
The G7 has struggled to retain significance since the creation of the G20, which includes major emerging powers like China and Brazil and will meet later this month in Washington.
Many economists argue that radical solutions to global problems require these emerging powers to boost their domestic economic growth or take part in a monetary stimulus themselves.
At the same time, being smaller means the G7 can agree more swiftly on action where needed, and expectations were running high in markets of a strong statement or action plan.
A source in Brussels said this week the G7 would likely agree to keep monetary policy accommodative, slow fiscal consolidation in states where that is possible and implement structural reforms.
Geithner said in his op-ed that the United States must strengthen employment, Europe must act more forcefully to quell its debt crisis and China and other emerging markets should strengthen domestic demand and allow their currencies to rise more rapidly.
He acknowledged that some governments with high deficits and high borrowing costs have no choice but to consolidate their fiscal positions, while others have room to take more action to support growth or at least slow their fiscal consolidation.
BURDEN ON CENTRAL BANKS
The OECD's Padoan said G7 finance chiefs risked sending the wrong signal if they did not use Marseille as an opportunity to indicate they are ready to take action if growth slows further.
Morgan Stanley economists Manoj Pradhan and Joachim Fels said in their note that fiscal easing would be the most effective, but the burden was instead on central banks to stimulate growth because governments finances are in such weak state.
Monetary easing might come as soon as this weekend's G7 meeting as part of a coordinated effort -- akin to October 2008, when seven central banks cut their policy rates together in the aftermath of the Lehman bankruptcy, they wrote.
The OECD said that while public finances were too weak in many countries to provide a fiscal boost, those nations in a stronger position should consider more easing if the slowdown proves long-lasting.
(Additional reporting by Daniel Flynn, John Irish and Leigh Thomas in Paris, and David Lawder in Washington; Editing by Richard Borsuk)
© Copyright Thomson Reuters 2023. All rights reserved.
FOLLOW MORE IBT NEWS ON THE BELOW CHANNELS