Edward Snowden Denies Claims That He Is A Spy For A Foreign Government; Maintains He Acted Alone In Interview With The New Yorker Magazine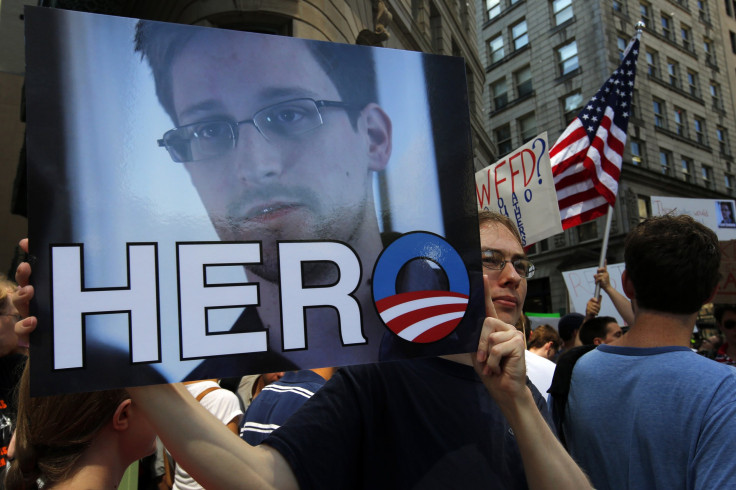 Edward Snowden, the former National Security Agency contractor who made public the NSA's secret surveillance programs, rejected claims made by members of the U.S. Congress last week that he acted on behalf of Russia or any other foreign government.
In an interview with The New Yorker magazine, conducted using encryption techniques from Moscow where Snowden has sought asylum from being prosecuted in the U.S., Snowden sought to defend himself against comments made by Senator Mike Rogers (R-Mich.), Senator Dianne Feinstein (D-Calif.) and others, on national television Sunday, claiming that Snowden probably worked for Russia when he disclosed NSA secrets.
Denying the allegations, Snowden told the New Yorker that he "clearly and unambiguously acted alone, with no assistance from anyone, much less a government," adding: "It won't stick…. Because it's clearly false, and the American people are smarter than politicians think they are."
Rogers, head of the U.S. House of Representatives Intelligence Committee, had told "Meet the Press" on NBC: "I believe there's a reason he ended up in the hands - the loving arms - of an FSB agent in Moscow. I don't think that's a coincidence." The Russian Federal Security Service, which is the successor to the KGB from the Soviet era, is known as the FSB.
Feinstein, who heads the Senate Intelligence Committee, also told "Meet the Press" that Snowden may have had help from Russia, adding: "We don't know at this stage."
According to a New York Times report, both NSA and FBI officials have said their investigations did not uncover proof that Snowden was helped by others in his actions.
Snowden told the New Yorker that he "never intended" for Russia to be his country of asylum, adding:
"I was only transiting through Russia. I was ticketed for onward travel via Havana—a planeload of reporters documented the seat I was supposed to be in—but the State Department decided they wanted me in Moscow, and cancelled my passport."
Snowden, in the interview, also insisted that he only has America's best interests at heart, and said:
"At least the American public has a seat at the table now," he said, adding: "It may sound trite," but if "I end up disgraced in a ditch somewhere, but it helps the country, it will still be worth it."
© Copyright IBTimes 2022. All rights reserved.
FOLLOW MORE IBT NEWS ON THE BELOW CHANNELS