Egypt Plans New Capital City: Cairo To Be Extended To Red Sea In Ambitious Project By Sisi Government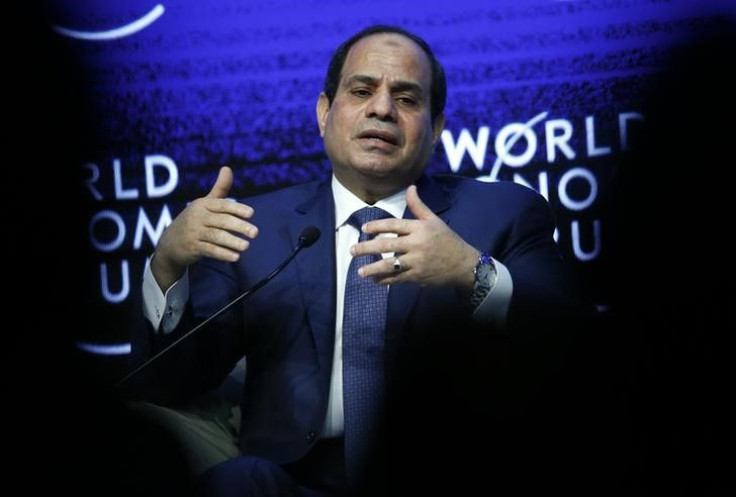 Egypt is set to reveal plans for a new capital city just outside central Cairo. The Capital Cairo project will be the most significant enterprise unveiled by the Egyptian government Friday at its high-profile economic conference in the resort city of Sharm el-Sheikh, Financial Times reported.
The new administrative center will be roughly the size of Singapore, with more than seven million residents spread out over nearly 430 square miles, FT said. The ambitious project would effectively extend greater Cairo as far as the Red Sea port city of Suez, in a move aimed at reducing chronic congestion in the current overcrowded Egyptian capital of 18 million people.
Egyptian government buildings, including various ministries and foreign embassies, will most likely be relocated to the new city from central Cairo following a 12-year construction period, Egypt's Investment Minister Ashraf Salman told Middle East news site the National late last month. "It is a whole city, with shops, retail, new industrial areas, new commercial areas, the government buildings and cities, residential areas," he said. The city, which Salman said was still in its "branding phase," has not yet been named.
While the financial backers of the project have not yet been identified, Egyptian Prime Minister Ibrahim Mahlab revealed that a developer in Dubai, United Arab Emirates, would play a key role in constructing the new capital, the National said. Egypt is seeking billions of dollars in foreign direct investment at the Sharm el-Sheikh conference, which is part of a strategy of the government of President Abdel Fattah al-Sisi to improve the economy by attracting private investment into Egypt. Sisi has courted Persian Gulf-region donors since his election last year, with Saudi Arabia, Kuwait and the UAE pledging a total of at least $12 billion in aid to the country. Sisi also promised to extend greater Cairo during his election campaign last year.
A website for the new city went live Friday ahead of its unveiling at the Sharm el-Sheikh conference, revealing additional details about the project, which is being dubbed a "global city for Egypt's future," Egyptian Streets reported. According to the site, the new city will provide 1.75 million permanent jobs, along with 663 health care facilities, 700 kindergartens, 21 residential districts and a theme park.
© Copyright IBTimes 2023. All rights reserved.