Egypt: Prosecution Demands Death Sentence for Mubarak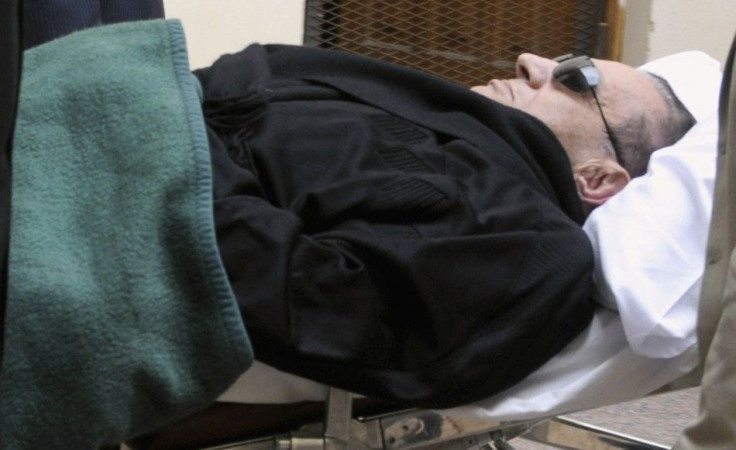 Death by hanging for ousted Egyptian President Hosni Mubarak has been demanded by the prosecutor in his trial, who said the former leader was complicit in the killing of protestors during last year's uprising against his regime.
The law foresees the death penalty for premeditated murder, said Mustafa Khater, one of a five-member prosecution team, who also called for the death sentence for Mubarak's security chief and six top police commanders who are being tried in the same case.
The prosecution demands the maximum penalty against Mubarak and the rest of the accused, which is death by hanging.
Mubarak's two sons, Gamal and Alaa, face corruption charges in the same trial, as does a close family friend who is a fugitive.
On the third and final day of the prosecution's opening statement, chief prosecutor Mustafa Suleiman said Mubarak was politically and legally responsible for the killing of the protestors, saying the former president did nothing to stop the killings he was aware of from meetings with aides, regional TV stations and reports by his security agencies. Mubarak has denied the charges.
He can never, as the top official, claim that he did not know what was going on, Suleiman told the court. He is responsible for what happened and must bear the legal and political responsibility for what happened. It is irrational and illogical to assume that he did not know that protestors were being targeted.
An 18-day uprising forced Mubarak, 83, to step down on Feb. 11 after a nearly 30-year rule. The military, led by a general who served as a defense minister under Mubarak for 20 years, replaced him in power.
Mubarak's health has also been in question -- he has been wheeled in on a stretcher for his court appearances -- since his detention began in April; reports of cancer and heart problems have surfaced in the media. Still, that hasn't altered the prosecution's conviction that he be sentenced to death.
Retribution is the solution. Any fair judge must issue a death sentence for these defendants, Khater said. We feel the spirits of the martyrs flying over this hall of sacred justice and those who lost their sight by the bullets of the defendants are stumbling around it to reach the judge and demand fair retribution from those who attacked them. That nation and the people are awaiting a word of justice and righteousness.
© Copyright IBTimes 2023. All rights reserved.