EgyptAir Flight 804 Crash: Suspected Terrorism Follows Other Recent Plane Disasters, Disappearances [LIST]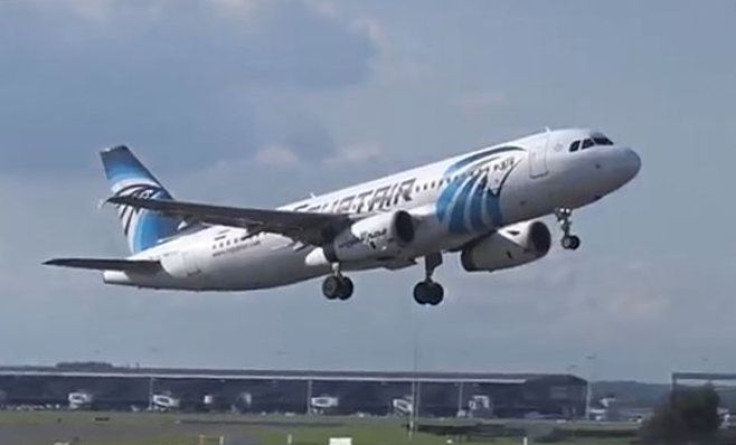 The details were trickling in Thursday about the EgyptAir Flight 804, which officials say crashed or was intentionally downed with 66 people on board during a flight from Paris to Cairo Thursday morning. It's hardly the first such aviation catastrophe recently that involves a mysterious disappearance of a flight or an act of terrorism.
Early reports suggested an explosion took place, as the wreckage was reportedly found and debris and other plane parts began to surface near the Greek island of Karpathos in the Mediterranean Sea. EgyptAir later confirmed the wreckage found was indeed from the fateful flight.
With the EgyptAir situation still developing, a brief list follows of recent aircraft disappearances or acts of terror carried out on airlines:
June 29, 2012 - Tianjin Airlines Flight 7554: Six men attempted to hijack a plane traveling from Hotan Airport to the Xinjiang province regional capital of Urumqi with about 100 people on board, but the would-be hijackers were restrained from taking over the plane by other passengers and crew. Two of the hijackers later died, reportedly from injuries sustained from the passengers who kept them from taking over control of the aircraft.
Feb. 17, 2014 - Ethiopian Airlines Flight 702: An unarmed co-pilot hijacked a plane bound for Rome from the Ethiopian capital of Addis Ababa. He was arrested after the plane landed at Geneva International Airport; the man apparently was seeking asylum in Switzerland because he felt threatened in his home country.
March 8, 2014 - Malaysia Airlines Flight 370: In one of the more mysterious incidents in recent memory, MH370, a Boeing 777, simply disappeared during its planned flight from Kuala Lumpur to Beijing with 239 people on board. Pieces of debris have since been found that are believed to be remnants of the plane.
July 17, 2014 - Malaysia Airlines Flight 17: A Malaysian plane with 298 people on board and traveling from Amsterdam to Kuala Lumpur, Malaysia, was shot down over Ukrainian territory controlled by pro-Russia separatists. Ukraine and Western governments blamed the separatists for bringing down the plane, likely with a surface-to-air missile system. Russia denied any involvement.
March 24, 2015 – Germanwings Flight 9525: A flight from Barcelona, Spain, to Düsseldorf, Germany, crashed in the French Alps, killing all 150 people on board. Investigators concluded that co-pilot Andreas Lubitz intentionally steered the aircraft into the mountains, perhaps as a means of committing suicide.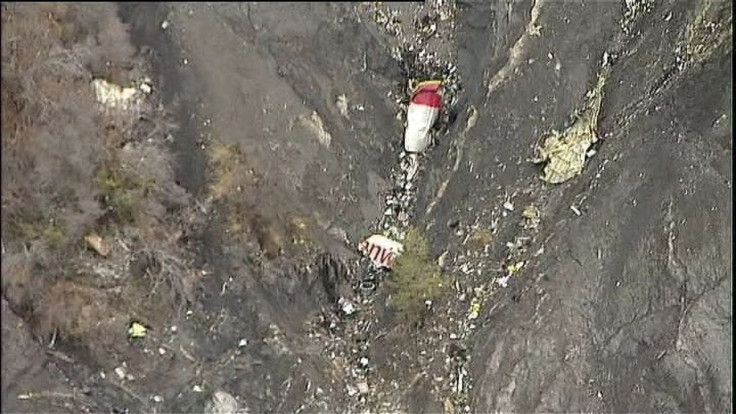 Oct. 31, 2015 - Metrojet Flight 9268: The Airbus A321 airliner was flying to St. Petersburg, Russia, from the Sharm el-Sheikh resort in Egypt when a blast downed the plane over the Sinai Peninsula, killing all 224 people on board. Investigators determined a bomb on the aircraft brought it down. The Islamic State group ultimately claimed responsibility for the attack.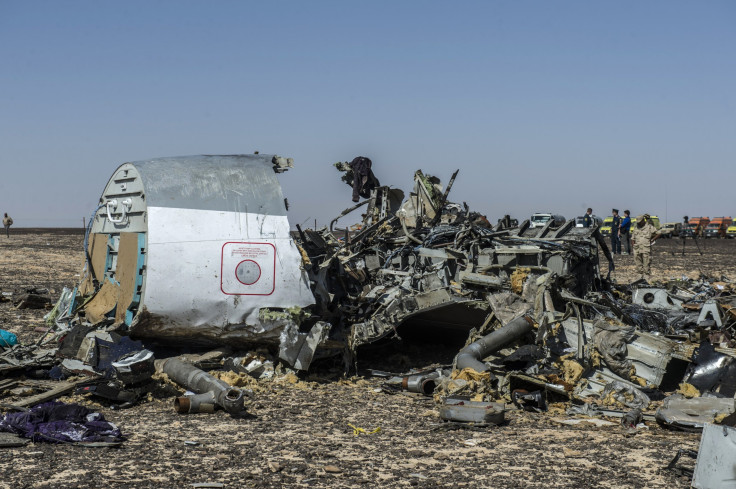 Feb. 2, 2016 - Daallo Airlines Flight 159: A bomb went off about 20 minutes into a flight from Aden Adde International Airport in Somalia. Investigators determined a passenger carried out that attack with a laptop that had a bomb in it. Since the explosion came before the plane reached cruising altitude, the only death was that of the suspected bomber, who was blown out of a hole in the plane.
March 29, 2016 - EgyptAir Flight 181: A man claiming to be wearing an explosive vest hijacked a flight en route to Cairo from Alexandria, Egypt. The man, who diverted the plane to Cyprus, would later be described as "psychologically unstable" after making a series of incoherent demands. The situation ended peacefully with the arrest of the suspect, who was not carrying explosives.
May 19, 2016 - EgyptAir Flight 804 - The flight Thursday was scheduled to land in Cairo, but never made it to the destination. There were 66 people on board.
© Copyright IBTimes 2022. All rights reserved.
FOLLOW MORE IBT NEWS ON THE BELOW CHANNELS