EgyptAir Flight 804 Update: Investigators Begin Examining 'Damaged' Black Boxes, Analysis Could Take Weeks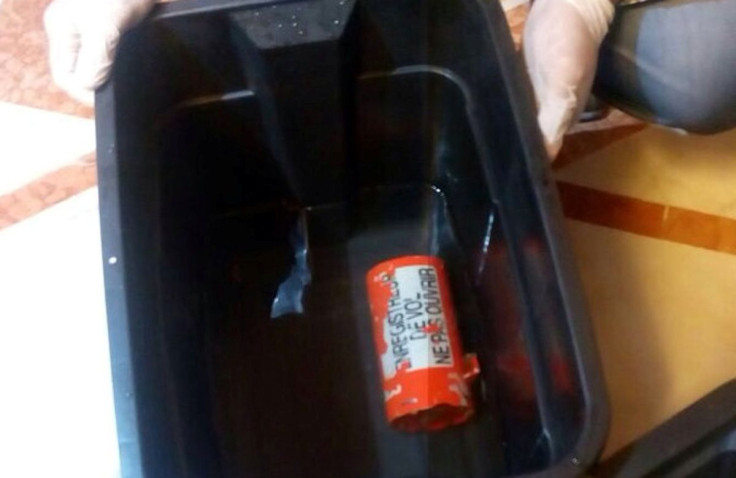 Investigators trying to determine the cause of the EgyptAir Flight 804 crash began running tests on the aircraft's flight recorders Sunday. Members of Egypt's Aircraft Accident Investigation Committee told Reuters it would take "lots of time and effort" to analyze the two badly damaged black boxes.
The EgyptAir flight crashed into the Mediterranean Sea on May 19 en route from Paris to Cairo. All 66 people aboard the aircraft were killed. Investigators from France and the United States were assisting Egyptian authorities to determine what caused the Airbus A320 to crash.
Investigators said they dried parts of the cockpit voice recorder and flight data recorder that were recovered last week for eight hours in a military facility before they could start their analysis. Electrical tests need to be conducted on the black boxes before investigators can extract data from them. This work could take several weeks to complete, the BBC reported. There is still a possibility the black boxes might have to be sent abroad to be repaired.
If data is recovered from the cockpit voice recorder, it could help investigators determine if any conversations took place between the pilots or if any cockpit alarms went off before the plane crashed. If the flight data recorder's chip is still intact, it most likely would be the most useful tool for investigators to determine the cause of the crash. Investigators have not ruled out any possibilities, including terrorism.
Egypt's investigation committee confirmed last week from radar data that the aircraft had turned 90 degrees to the left and then 360 degrees to the right before it crashed. The EgyptAir plane dropped from an altitude of 37,000 feet to 10,000 feet before it disappeared.
The EgyptAir crash has again reignited calls for the airline industry to look into deployable black box technology as well as streaming data to determine the cause of any future crashes quickly.
The EgyptAir crash is the latest in a series of recent aircraft crashes. Russian Metrojet Flight 9268 was downed en route from Egypt to St. Petersburg, Russia, in October, killing all 224 aboard. An Egyptian affiliate of the Islamic State group took responsibility for downing the plane.
© Copyright IBTimes 2023. All rights reserved.
FOLLOW MORE IBT NEWS ON THE BELOW CHANNELS