Egyptian Court Sentences 7 To Life In Prison For Sexual Assaults In Tahrir Square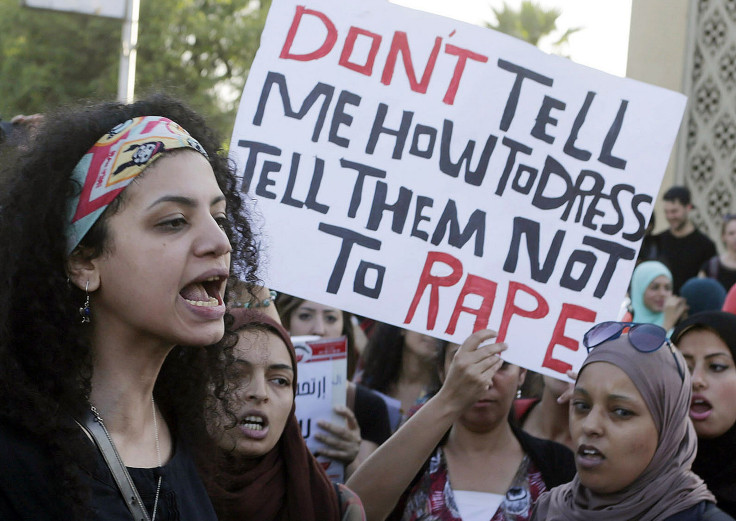 An Egyptian court sentenced seven men to life in prison on Wednesday for the sexual assaults of several women during public rallies in Cairo's Tahrir Square.
The charges were levied in a nationally televised broadcast. The men were convicted in connection with a series of sexual assaults, one of which occurred during public celebrations for the inauguration of Egyptian President Abdel Fattah el-Sissi, the Associated Press reports.
A video of the sexual assault was posted to YouTube. In the footage, an injured, fully naked woman was dragged through Tahrir Square after suffering an attack. Egypt asked YouTube to remove the video, Reuters reported.
Three individuals received several life sentences for participating in more than one sexual assault, while two others were sentenced to 20 years in prison.
The court sentences represent the harshest penalties enacted by Egyptian authorities since outgoing interim President Adly Mansour decreed that subsequent sexual assaults would be punished by a minimum of six months in prison.
Egypt has dealt with rampant sexual violence for years, particularly in the wake of the overthrow of the Mubarak regime in 2011. A survey conducted by the United Nations in 2013 found that 99.3 percent of Egyptian women reported being sexually harassed, while a further 91 percent of women felt unsafe on the street.
© Copyright IBTimes 2023. All rights reserved.