Egypt's Failed Revolution? Sisi Crushing Dissent As 5-Year Anniversary Approaches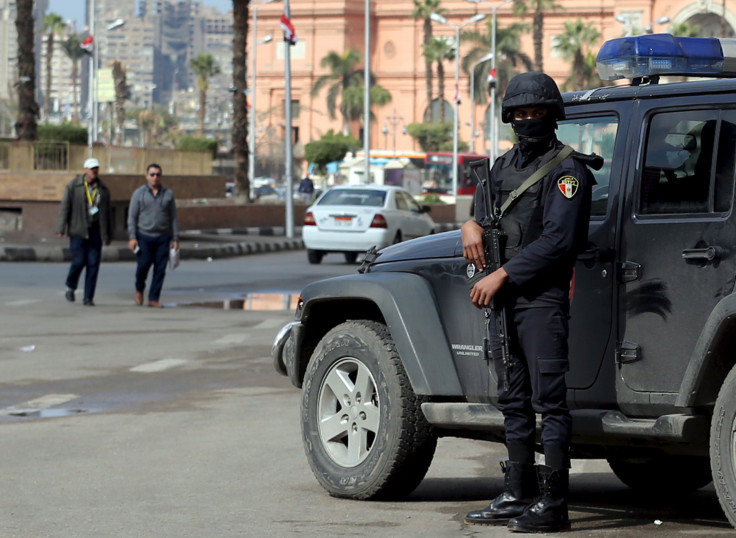 Activists have been rounded up, protesting has been outlawed and new surveillance technology has been installed around Tahrir Square, the epicenter of the uprising that brought down longtime Egyptian dictator Hosni Mubarak five years ago. With the anniversary of the 2011 revolt Monday, the country's current leader, Abdel Fattah el-Sisi, has ordered a fresh crackdown against opponents as at least 5,000 homes have been raided in recent days in hopes of preventing similar protests from sprouting up.
"Two years ago this regime thought it was invincible," Hossam Bahgat, a reporter and government critic, told the Guardian. "Right now we're in a position where clear cracks are starting to appear within the ruling circles, and there's a level of criticism of government conduct and corruption that simply did not exist before."
Sisi's leadership brought a level of calm that Egypt had not seen since the toppling of Mubarak's government. While the economy has improved, and day-to-day life has returned to normal for many Egyptians, his leadership has been marred by human rights abuses as he reined in opposition.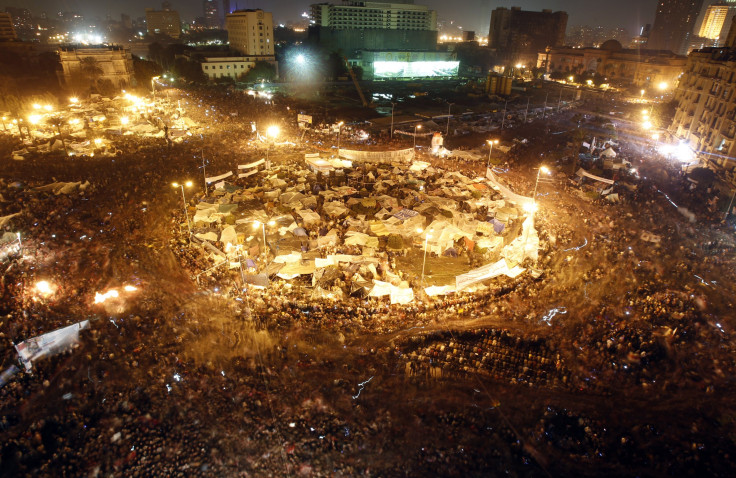 Critics and members of the outlawed Muslim Brotherhood have been given mass death sentences, and thousands have languished in prisons. Religious institutions and media outlets have come under his control. The Egyptian government last week banned a four-finger salute that had become popular among his opponents. The image is used to commemorate more than 1,000 government opponents gunned down during protests in 2013.
"Under the leadership of Abdel Fattah el-Sisi, Egypt is carrying out an unprecedented crackdown on dissent and opposition, trampling over fundamental rights, and entrenching the authoritarian state that so many Egyptians revolted against in 2011," David Mepham, U.K. director at Human Rights Watch, said in 2015.
Sisi came to power in 2013 after toppling Mohammed Morsi, who was linked to the Islamist Muslim Brotherhood, following street protests over the government's perceived failure to address economic hardship and its slide toward authoritarianism. Supporters of the Muslim Brotherhood, which Sisi's government has blacklisted, continue to reject Sisi's authority to rule. They, as well as human rights advocates and left-wing activists, have borne the brunt of a crackdown since Sisi's rise to power.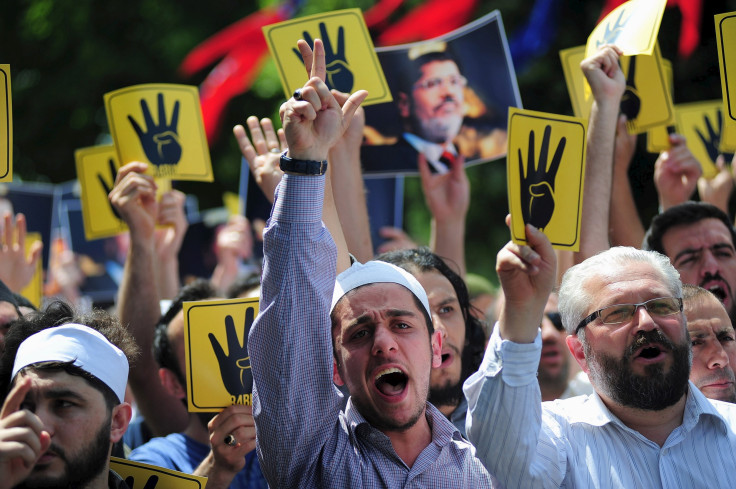 "This is without doubt the worst we've ever seen," Bahgat said. "The level of repression now is significantly higher than it was under the Mubarak regime, and people from older generations say it is worse than even the worst periods of the 1950s and 1960s [under the rule of Gamal Abdel Nasser]."
In state-sanctioned sermons across the country Friday, worshipers were told to be mindful of the unrest that has gripped other countries in the region, "so to not forget the great blessings that the Egyptians are enjoying right now, including security, safety and stability," al-Monitor reported. Egypt's Ministry of Religious Endowment issued an Islamic ruling — or "fatwa" — effectively calling the protests Islamicly impermissible. Religious institutions across the country have been used to shore up support for Sisi and his controversial policies.
But Sisi might be facing a greater threat to his leadership than possible revolts in the capital. Hours outside the Cairo, in the northern Sinai, a growing insurgency from militants who have pledged allegiance to the Islamic State group in Syria and Iraq have threatened the country's relative stability. The militants — who go by the name the Sinai Province — have been responsible for the deaths of hundreds of Egyptian security forces, and late last year, claimed responsibility for the downing of a Russian airliner near the coastal resort Sharm el-Sheikh. That attack killed all 224 people on board and damaged the country's tourism industry.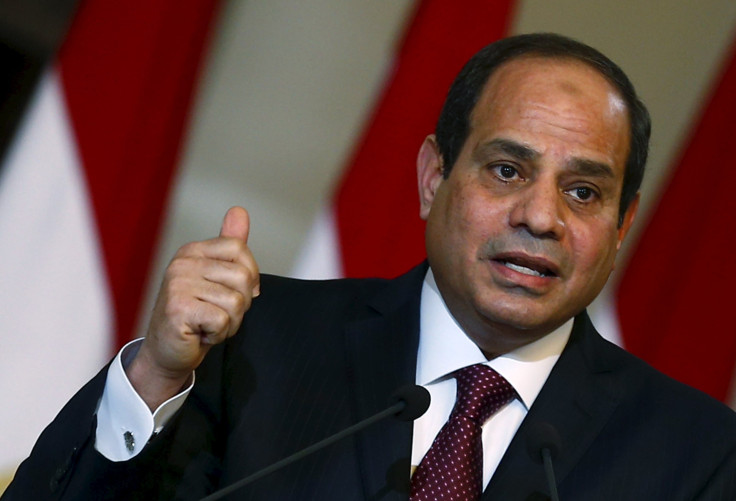 Sisi's government has won support from many in the country for its ability to establish calm following years of turmoil and unrest. But with a growing insurgency in the Sinai, and recent attacks in major Egyptian cities, including in Cairo, some are now concerned about Egypt's future.
"This is a regime that people supported even at the expense of their own rights in order to defeat terrorism, and yet terrorism attacks today are at an all-time high, and we have seen the almost complete destruction of the tourism sector," Bahgat said. "People are starting to realize that they gave up their liberties but did not get either the safety or economic stability they were promised in return."
© Copyright IBTimes 2023. All rights reserved.