Egypt's President Abdel Fattah Al-Sisi Echoes Calls For Unified Arab Military Force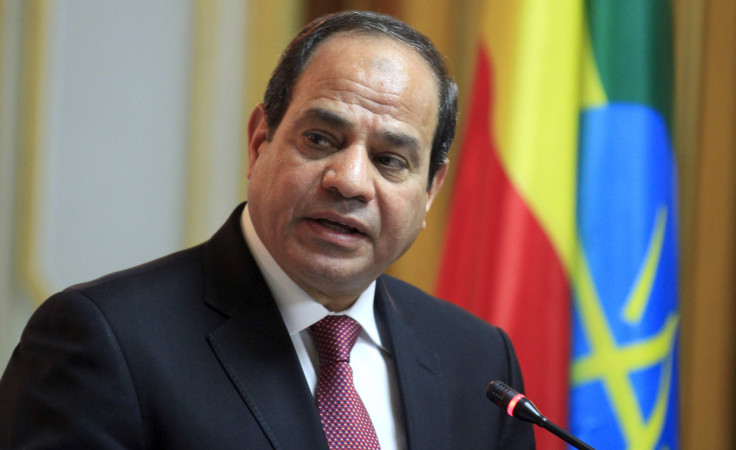 Egyptian President Abdel Fattah al-Sisi on Saturday renewed calls for the creation of a joint Arab military force as a coalition of countries led by Saudi Arabia continued airstrikes on Yemen. Addressing a summit of leaders from the Arab League regional group, Sisi said he "backs calls for a unified Arab force" to tackle regional security threats, Al Arabiya reported.
Sisi reportedly said that it was crucial to tackle extremist ideologues across the region and asserted the need to support the internationally recognized Tobruk-based government in Libya.
He added that Egypt's participation in the coalition was "imperative," citing the need to counter a meddling foreign power, a thinly veiled reference to Iran. Iran condemned the attack on Yemen, where it is widely believed to be supporting the rebel Houthis that have taken much of the country in recent months. Both Iran and the rebel movement have denied that Tehran is providing arms.
King Salman of Saudi Arabia also reportedly told the assembly that the military coalition his country is leading "will continue until it achieves its goals for the Yemeni people to enjoy security."
Earlier during the summit, Kuwaiti Emir Sabah al-Ahmad al-Jaber al-Sabah told the assembled leaders that the Houthi militia threatened the security of the entire region. "Rapid developments underway in Yemen pose a threat to our security," he reportedly said, adding that the countries of the Gulf Cooperation Council (GCC) had a right to defend themselves. He also called for the creation of a Palestinian state with Jerusalem as its capital.
U.N. Secretary General Ban Ki-moon is also set to speak at the summit, which began earlier on Saturday. The two-day summit is being held shortly after Saudi Arabia launched its attack on Yemen, codenamed "Operation Decisive Storm," after Yemen's Arab-backed President Abed Rabbo Mansour Hadi was forced to flee in the face of advancing rebel troops.
Sisi reportedly called on the 22 ministers from the member nations to meet within a month to finalize details of the military force.
© Copyright IBTimes 2023. All rights reserved.