Eid Al-Fitr Massacre In The Philippines: 21 Dead, Including Women And Children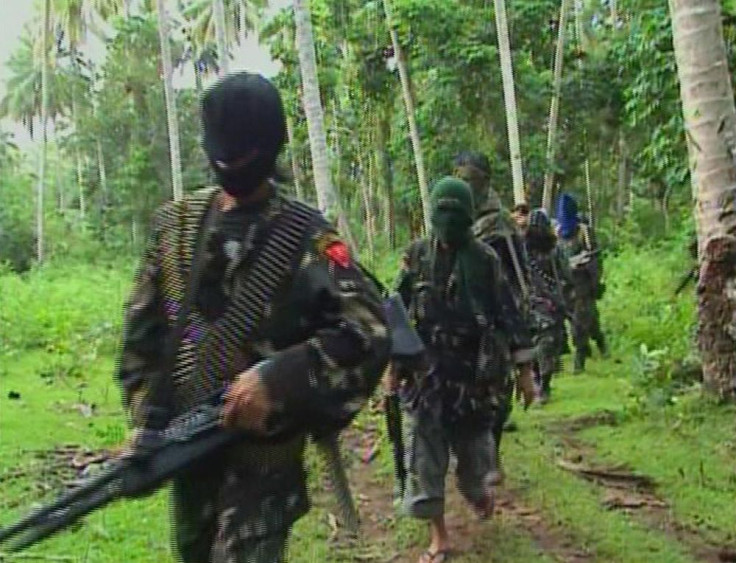 Gunmen from Abu Sayyaf, the southern Philippines' most violent militant group, attacked a group of civilians traveling to celebrate Eid al-Fitr -- the end of Ramadan -- killing 21, including at least six children, officials said Monday.
A group of up to 50 gunmen opened fire on two vans of civilians traveling in a coastal village in Talipao town to celebrate the end of the Islamic period of fasting, according to the Associated Press. The group was traveling in Sulu province, a largely Muslim area where Abu Sayyaf has operated for years despite U.S.-backed military campaigns against it.
Aby Sayyaf is the most violent Islamic separatist group operating in the southern Philippines, according to the National Counterterrorism Center. While AP reports this attack is the bloodiest in recent years, its history includes kidnapping civilians and bombing cities and ferries. Abu Sayyaf is currently holding at least 10 hostages, including two German tourists kidnapped in April and two bird-watchers, according to the AP.
The civilians killed were apparently linked to a local militia that works "with the military in its offensives against the rebel strongholds," reports the BBC.
Though the United States supports the Philippine military, the violent militant group has managed to survive in the country's rain forests. According to the BBC, the government in Manila estimates that 300 Abu Sayyaf militants remain.
© Copyright IBTimes 2023. All rights reserved.
FOLLOW MORE IBT NEWS ON THE BELOW CHANNELS