'Elden Ring' World And Gameplay Details Leaked; Taipei Game Show Postponed
KEY POINTS
Fans anticipate the next "Elden Ring" announcement could be at the Taipei Game Show next week
But, the Taipei Game Show has been postponed to Summer because of coronavirus
A massive "Elden Ring" leak reveals details about the game's world
"Elden Ring" is one of the most anticipated open-world RPG titles releasing this year. Fans anticipate that From Software would make significant announcements about the game at the Taipei Game Show, but it looks like it is not going to happen soon. But, that doesn't mean that we run out of information about the game because a serial tipster recently dropped a massive leak about the highly awaited game.
New "Elden Ring" Gameplay Details
A new set of details about "Elden Ring" was recently revealed by serial tipster Omnipotent. It appears that most of the information aligns with earlier statements of Game Creator Hidetaka Miyazaki. First, in terms of the game's world, Omnipotent says the fans should not worry about how the game developer is designing "Elden Ring's" open world.
From Software is calling the "Elden Ring" world open field instead of the term open world, according to the tipster. It is also blending elements of its signature approach in a larger setting instead of just enlarging the game's map, adds Omnipotent. Players can expect more corridor-like sections, and more open sections assure the tipster.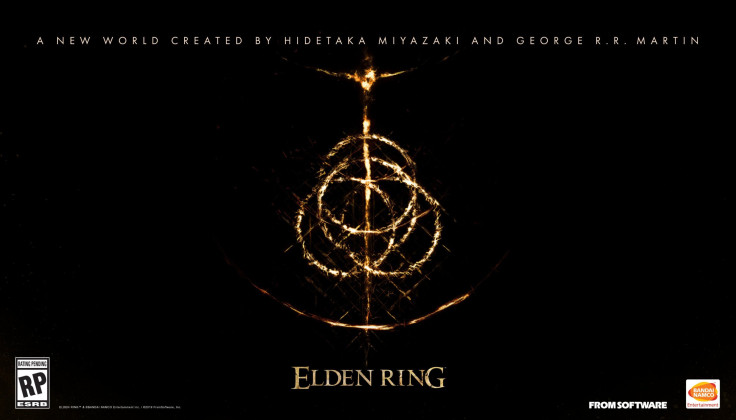 Moreover, "Elden Ring" got a lot of influence from "Shadow of the Colossus," says Omnipotent. Last year, Miyazaki told IGN that in terms of gameplay, the game is founded on "Dark Souls." The game director also said that the game would offer a more expansive and more open environment, which aligns with what the tipster mentioned.
It is worth mentioning that although the leak is exciting and Omnipotent has been providing accurate details about the game, at this point, these are not official. Fans are expecting that From Software would reveal more information about "Elden Ring" this month at the Taipei Game Show. Last year, it was reported that the game is on the confirmed list of titles that would be at the Taipei Game Show.
Taipei Game Show
However, it seems that fans have to wait a little longer since the Taipei Game Show is postponed. The gaming event is scheduled between Feb. 6 and Feb. 9, but it was moved to Summer because of the recent coronavirus outbreak in China. The World Health Organization (WHO) recently declared a global emergency on the deadly virus as death toll mounts.
According to the organizers, the Taipei Game Show is a big event where many people gather, which could increase the chance of cluster infections. The organizers decided to prevent an unthinkable crisis from happening by postponing the gaming event. No specific date has been revealed yet about the schedule of the Taipei Game Show.
"Elden Ring" is in the works and would roll out on PC, PlayStation 4, and Xbox One.
© Copyright IBTimes 2022. All rights reserved.
FOLLOW MORE IBT NEWS ON THE BELOW CHANNELS