'Elden Ring' Gameplay, Combat, Story; Everything We Know So Far
KEY POINTS
From Software has not yet revealed the release date of "Elden Ring"
"Elden Ring" might appear at the Taipei Game Show and might arrive on Jun. 2020
Here's what we know so far about the gameplay, story, and release details of "Elden Ring"
Last year, FromSoftware, released "Sekiro: Shadows Die Twice," but it doesn't mean that the team is going to stop there. This year, fans are highly anticipating the arrival of another masterpiece from the game developer titled "Elden Ring." Here is a rundown of what we know so far about the game based on story, gameplay, combat, release platform and date, and a lot more.
"Elden Ring" Gameplay
"Elden Ring" game director and creator Hidetaka Miyazaki revealed in an interview with IGN that the game is an open-world title with mechanics inspired by "Dark Souls." It is a third-person action RPG in a fantasy setting. According to the game creator, gameplay-wise, the upcoming title is heavily founded on "Dark Souls."
Miyazaki, however, clarified that "Elden Ring" would play out differently with an expansive and more open environment. Combat is also different, and players could move around the world using a horse. This concept is a complete departure from previous From Software games like "Sekiro," or "Bloodborne" or "Souls" series.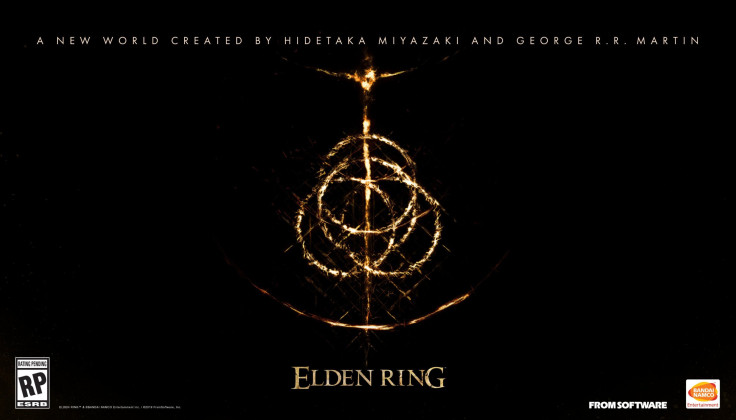 "Elden Ring" Story
Miyazaki himself made the lore of previous From Software games. However, with "Elden Ring," the Japanese game creator sought the help of "Game of Thrones" writer George R.R. Martin in developing the game. Martin was responsible for creating the game's 'mystical and mysterious elements, as well as the characters.
The title "Elden Ring," according to Miyazaki, is about a 'mysterious concept that describes the game world.' In other words, the game would revolve around a world, of which exacts nature is being hidden. The game director hinted that the world is currently destroyed either by something or someone.
Release Date, Platforms, Pre-order Details
"Elden Ring" is playable on PlayStation 4, PC, and Xbox One. So far, there is no confirmed release date for the game. But, based on earlier leaks, from Form Software's website and target, the game would arrive on Jun. 2020.
There is no pre-order bonus for the game as of this publishing, but it is available for pre-order now. For the PlayStation 4 and Xbox One fans, they can pre-order the "Elden Ring" standard edition on Best Buy, Amazon, and GameStop. It retails at $60.
© Copyright IBTimes 2023. All rights reserved.