Election 2016: Lincoln Chafee Drops Out of Presidential Race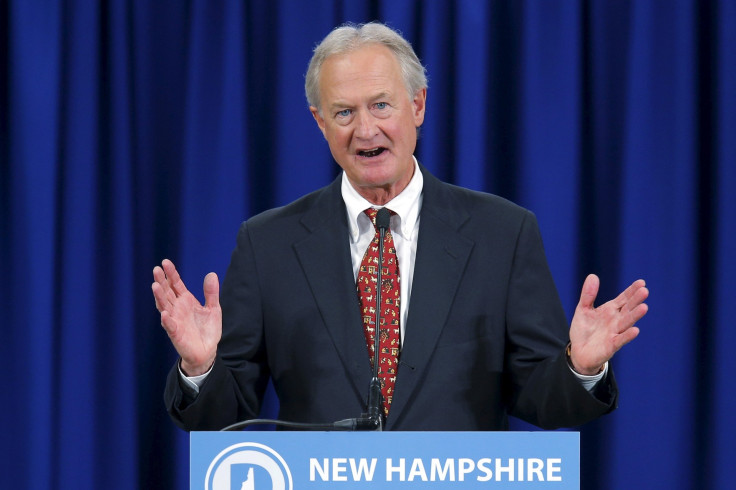 Lincoln Chafee is dropping out of the 2016 presidential race, according to a statement issued by his campaign Friday morning. The former Rhode Island governor and senator had announced on Twitter Thursday that he would speak Friday about the future of his campaign at the Democratic National Committee's Women's Leadership Forum in Washington.
Just before Chafee was scheduled to speak, he sent out a press release announcing the end of his run.
"As you know, I have been campaigning on a platform of Prosperity Through Peace," Chafee said in his speech Friday morning. "But after much thought I have decided to end my campaign for president today. I would like to take this opportunity one last time to advocate for a chance be given to peace."
Chafee had been polling with almost no support in most and was considered the longets of long-shot candidates. He registered zero support in a Bloomberg/Des Moines Register Iowa poll released Thursday.
© Copyright IBTimes 2023. All rights reserved.