Election 2016: Scott Walker Prematurely Tweets His Run For President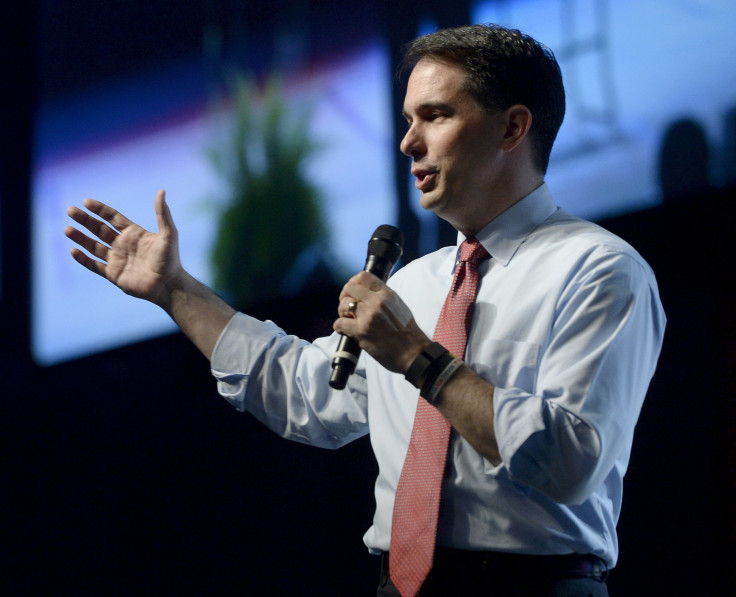 UPDATE 9:50 p.m. EDT: A Twitter spokesperson issued a statement on Walker's tweet Friday evening, saying, "We're looking into today's issue, and we've determined the Walker team was not at fault."
Original story below.
Wisconsin Gov. Scott Walker apparently can't wait to launch his bid for the 2016 presidency. On Friday, three days ahead of his planned announcement to join a crowded field of Republican presidential candidates, Walker's campaign issued a tweet that Walker was running for the president and appeared to quickly hide the message.
"Scott is in. Are you? Join our team today," the tweet read, displaying a banner image of Walker on a stage with the words "SCOTT WALKER IS RUNNING FOR PRESIDENT" emblazoned over the photo. The tweet, originally published at 4:49 p.m. EDT, is no longer visible from Walker's Twitter feed, although it is still viewable from a direct link.
Walker is expected to officially announce his candidacy Monday at a rally in Waukesha, Wisconsin. His political team has been drumming up buzz for his presidential run on his Twitter feed, which has been featuring snippets of his campaign logo all week.
© Copyright IBTimes 2023. All rights reserved.