Wisconsin Living Wage Update: Scott Walker Expected To Sign Budget Eliminating Living Wage, Cutting University Funding, Loosening Restrictions On Payday Lenders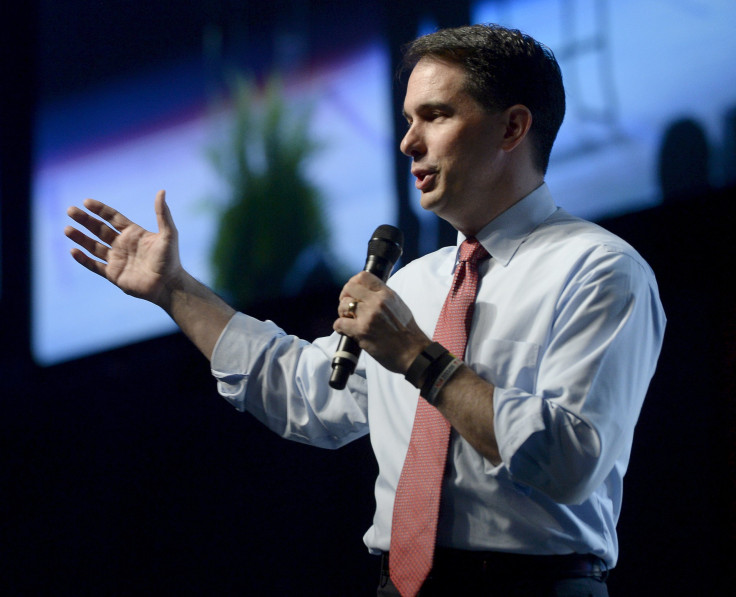 Wisconsin Gov. Scott Walker has one last thing to do before launching his expected presidential campaign: sign the state budget. The state Assembly approved the budget early Thursday morning, sending the bill to Walker's desk and paving the way for a host of provisions added late last week to become law.
Walker, who is expected to announce his presidential campaign on Monday, said in the past that he wouldn't make a campaign announcement before the budget work is finished. Included in the finalized version of the budget are provisions that would eliminate the state's "living wage" law, loosen restrictions on payday lenders and cut workers' right to a day off from work a week. (Currently, employers are required to offer one day off of work a week; the provision would allow workers to opt out of having that day off.)
The governor is expected to quickly sign the budget.
Conflict has accompanied the budget negotiations. Last week, Walker and his allies in the Republican legislature backtracked on a measure that would have imposed new restrictions on the state's open records laws after considerable outrage. Walker's office helped write the open records provision.
After the open records provision was removed, opponents of the Republican additions to the budget focused their consternation on a different provision that would replace the term "living wage" in state laws with "minimum wage." The minimum wage in the state is $7.25 an hour, which Walker's administration has said is an adequate rate. Last year it was discovered that the rationale for determining that the state minimum wage is enough was based on studies provided by the restaurant industry, which includes fast-food restaurants.
The budget, which is for $73 billion, cuts the University of Wisconsin budget by $250 million, less than the $300 million Walker had proposed, and freezes tuition for two years. Republicans also refused a provision encouraged by Walker that would have freed UW from state laws and oversight.
Walker is entering a very crowded Republican primary field, but he is starting with high poll numbers. In an average of national polls by Real Clear Politics, Walker is in second place among Republicans, behind former Florida Gov. Jeb Bush.
© Copyright IBTimes 2023. All rights reserved.