Marco Rubio As Scott Walker's VP? Wisconsin Gov Says Why Not? Who Would Be Clinton's Rubio?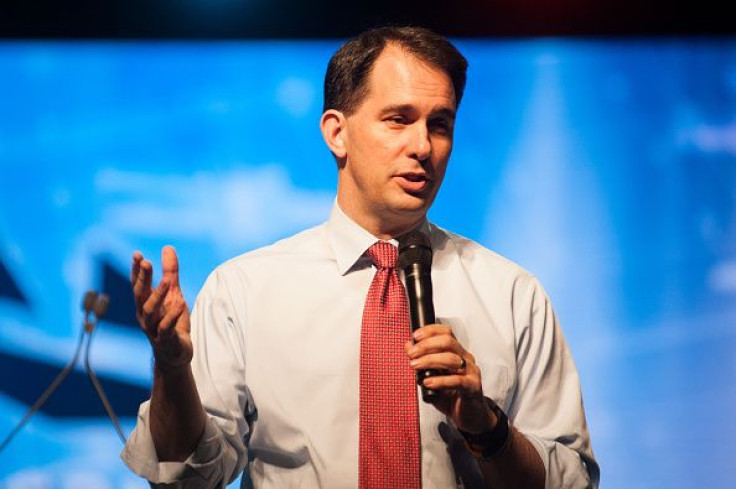 Wisconsin Gov. Scott Walker has already been talking about his vice presidential pick to share a potential general election ticket, but he hasn't actually announced he's running for president yet. His choice? Sen. Marco Rubio, R-Fla., who announced his run for the White House months ago.
Of course, the whole "Scott Walker isn't actually a candidate for president yet" thing is widely thought to be a matter of semantics at this point. He's expected to announce his run next week, and he has already been visiting early voting states that could be crucial to winning the Republican nomination next year.
Running or not, Walker still has to win the nomination before veep talk can really be taken more seriously than just jabs at his opponents. He's positioned well to do so, but so is Rubio. Walker is currently polling second nationally behind former Florida Gov. Jeb Bush, according to an average of polls from Real Clear Politics. Rubio is less than a percentage point behind him, in fourth place. Admittedly, the Republican field is so large that the spread is pretty tight at the top. The leader, Bush, only polls in at 16.3 percent of the vote.
The vice presidential speculation, according to the Washington Post, serves a few purposes for Walker. As a white man from the Midwest looking at an increasingly diverse electorate, having an Hispanic running mate could be a good signal to voters and party leaders that he understands and is prepared to fight for the Hispanic vote, which has traditionally favored Democrats strongly.
It's also a good way to diminish Rubio, who is a well-respected contender in the race, in a friendly way. "He's sending several messages: give the impression he's on top; acknowledge that he would be running against an historical figure (the first woman presidential candidate) and needs some diversity; telegraph Marco that they are allies; and in a way belittle Marco," Ana Navarro, a Republican strategist who has long known Rubio and Bush, told the Post. As for Rubio, he doesn't mind the idea of a Walker-Rubio ticket, so long as it's in "alphabetical order."
On the Democratic side, a Marco Rubio for Hillary Clinton has also been considered, though not necessarily by Clinton herself. His name is Julian Castro, the current secretary of the U.S. Department of Housing and Urban Development and a former mayor of San Antonio. He's in his early 40s and he's Hispanic.
© Copyright IBTimes 2022. All rights reserved.
FOLLOW MORE IBT NEWS ON THE BELOW CHANNELS