Ellen Pao vs. Kleiner Perkins Case Update: Firm Wants $1 Million In Court Fees From Pao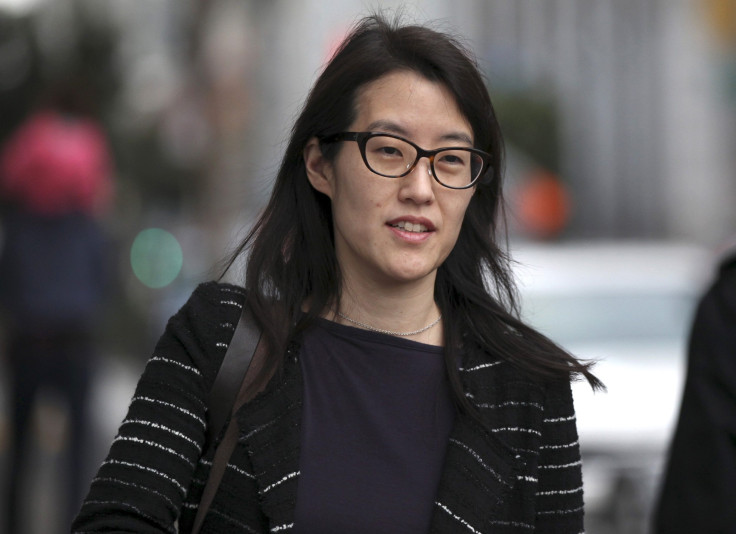 Though the jury has given their ruling on Ellen Pao's gender discrimination lawsuit against her former employer, Kleiner Perkins Caufield & Byers, the saga appears to be far from over. The venture capital firm, which was cleared from accusations of gender discrimination by the jury last month, is seeking nearly $1 million from Pao in legal costs from the drawn-out lawsuit.
According to the New York Times, citing papers filed with the California Superior Court in San Francisco earlier this week, the firm claims the trial cost it $972,815 in witness fees, deposition and court reporter costs and is seeking reimbursement from Pao.
According to the report, as the winning party in the suit, Kleiner says they are willing to strike a deal with former associate Pao and eat the costs of the trial under one condition: that Pao forgo any further appeals against the company.
"We believe that women in technology would be best served by having all parties focus on making progress on the issues of gender diversity outside of continued litigation," Christina Lee, a Kleiner spokeswoman, said.
The preemptive offer from Kleiner precedes any indication from Pao or her chief lawyer, Alan Exelrod, of pursuing an appeal to her case.
Previous court documents revealed that Kleiner attempted to settle the case with Pao in November, at $964,502, approximately the cost of the trial. According to the report, in doing this, Kleiner is now entitled to ask for witness fees, which are not usually recoverable.
The case, which began in 2012, drew nationwide attention amid other accusations of Silicon Valley's gender gap brought forward by other women working in the male-dominated tech industry. Pao was suing Kleiner for $16 million in lost wages and opportunities.
© Copyright IBTimes 2023. All rights reserved.