Ellen Pao Verdict Reached: No Gender Discrimination, Jury Rules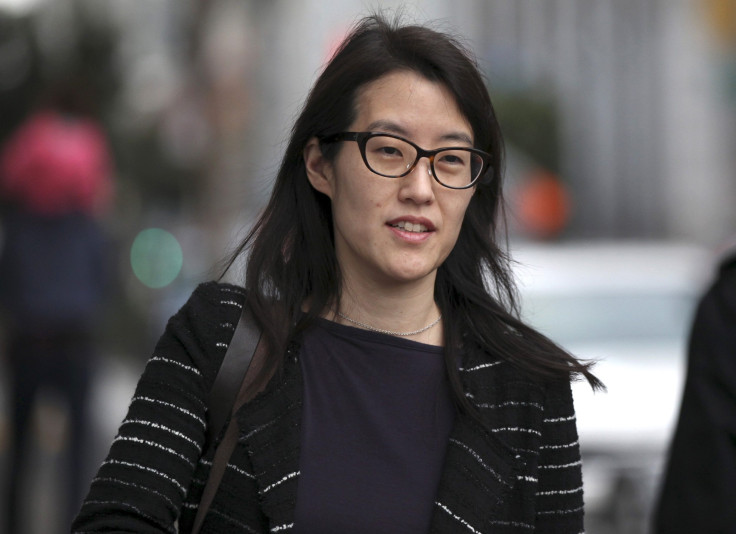 Jury verdicts went against Ellen Pao on Friday in all four portions of her gender discrimination case against her former employer, the influential venture capital firm Kleiner Perkins Caufield & Byers. Pao's claims had gripped Silicon Valley for weeks, heightening the debate over gender equality in the high-tech industry, where men are paid 73 percent more than women with the same qualifications, and make up 89 percent of executive positions.
The case began with a 2012 lawsuit and concluded this month in favor of the venture capitalism firm -- seen as one of the most high profile in the tech industry -- after a five-week trial in San Francisco.
Pao claimed that the firm engaged in gender discrimination, and failed to take reasonable steps to prevent discrimination. She also claimed that Kleiner & Perkins engaged in retaliation twice: once by not promoting her to partner and again by firing her.
The jury decided in Kleiner's favor by rejecting the discrimination claims, but initially voted 8-4 against her claims of retaliation -- falling one vote short of the nine jurors needed for a decisive verdict, and was sent back to continue deliberations on that claim.
Pao is currently the interim CEO of Reddit, the company behind the popular link-submission website. She was suing Kleiner Perkins for $16 million in lost wages and opportunities, which the firm's lawyers argued showed she was suing for the money.
Pao said she was suing the firm "to make sure my story was told." She and her lawyers tried to portray Kleiner Perkins as a "boy's club" where women were treated as inferiors, and male colleagues joked about dating Yahoo CEO Marissa Meyer and other women. Pao's relationship with Ajit Nazre -- a married male partner who was later fired, allegedly for harassing another female colleague -- was the focal point for her claims of retaliation.
Kleiner's defense claimed Pao's testimony was false, and brought in witnesses that disputed her version of events. They claimed she was difficult to get along with and unqualified for a promotion.
© Copyright IBTimes 2023. All rights reserved.