Elon Musk Bizarre Twitter Activities Could Threaten Tesla
Tesla CEO Elon Musk's Twitter account has proven to be a very valuable marketing asset. Whereas other brands spend hundreds of thousands in marketing campaigns, Musk only needs his wit to update his 27 million followers of exciting news about his companies.
His Twitter account, however, has taken a turn for the bizarre during the last weekend and now analysts fear that this could lead to problems for Musk's company, particularly for Tesla. First, Tesla's chief engineer changed his Twitter handle from @elonmusk to the rather tacky Daddy DotCom during father's day. Next, he also tweeted the controversial line "Just deleted my Twitter account" and hasn't updated since. Contrary to what he said, however, his social media account still exists.
But perhaps most disturbing was Musk's already deleted tweet where he basically refused to acknowledge artists working on specific designs. In a Forbes article, Musk was reported to refuse giving credit to an artist he tweeted over the weekend. This, after users, asked him to and to which he replied, "I wish people would stop crediting artists on twitter when any fool can find out who the artist was in seconds. It's destroying the medium."
What's worse is that it opened up old issues, particularly those with Tesla's co-founder, Martin Eberhard. Musk tweeted, "Tesla is alive in spite of Eberhard, but he seeks credit constantly and fools give it [to] him."
This exchange was eventually taken down and proceeded with the message that he has deleted his Twitter account and changing his photo for a black disk. The updates stemmed from Musk's refusal to credit the artist he tweeted. "No one should be credited with anything," Musk said.
This line drew some heated response from followers with one commenting, "Martin Eberhard is responsible for all of Tesla's success."
Some have regarded this behavior as akin to a Twitter version of a tantrum and it further undermined the credibility of Musk's chosen platform to release information regarding his companies.
The outspoken CEO has been in trouble many times before for his tweets. It can be remembered that Musk was once charged with fraud by the U.S. Securities and Exchange Commission and later with contempt of court for a tweet he released about Taking Tesla private after securing funds for the company.
The tweet spiked Tesla values for awhile but later plunged back after the CEO failed to show evidence of the supposed funding deal.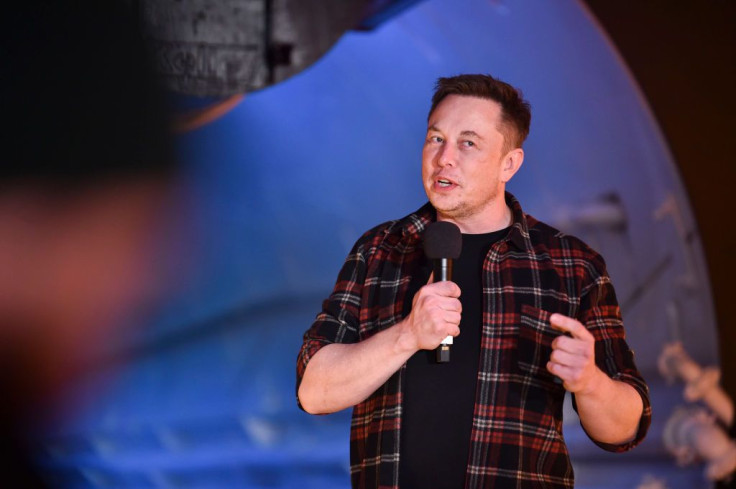 © Copyright IBTimes 2023. All rights reserved.