Elon Musk Finally Praises Bill Gates, But For The Weirdest Reason
KEY POINTS
Bill Gates revealed that he bought a Porsche Taycan, as his first electric vehicle
Elon Musk replied this by saying his "conversations with Gates have been underwhelming"
Musk later praised Gates for an outstanding feat of athleticism
What many expected to be a messy dust-up between Tesla CEO Elon Musk and Microsoft co-founder and technology adviser Bill Gates over the latter's choice of his first electric car has thankfully taken a humorous turn for the better.
The potentially ugly showdown between the two tech titans was sparked by Gates' admission on a YouTube interview he'd bought a Porsche Taycan as his first electric vehicle (EV) -- and not any of the proven Tesla EVs. Gates' snubbing Tesla didn't go over well with Musk, who quickly found out about it thanks to social media.
Asked about climate change and the impact that EVs have on the environment, Gates replied by complimenting the progress Tesla has made in creating change, not only in the environment but also in the minds of consumers.
"Certainly Tesla, if you had to name one company that's helped drive that, it's them," said Gates who then sprang his surprise on Musk.
Gates then revealed he he'd bought a Porsche Taycan as his first ever EV.
"I just got a Porsche Taycan," declared Gates. "I have to say, it's a premium-price car but it is very, very cool. That's my first electric car and I'm enjoying it a lot."
Tesletter, Tesla's unofficial online newsletter, quickly tweeted Musk about Gates' revelation, asking: "I wonder why Bill Gates decided to go with the Taycan instead of a Tesla."
Tesletter later tweeted: "I'm disappointed because a lot of people are going to watch the interview and they are going to trust Bill's word for it and not even consider EVs. Why? Because Bill Gates is a really smart guy!"
Musk replied: "My conversations with Gates have been underwhelming tbh."
Seemingly teasing Musk for his thoughts on Gates, a user with the handle "carkk" then asked Musk, "can you jump over a chair though??" She posted a video of a younger Gates jumping over a swiveling office chair in a single bound from a stationary position and sticking the landing. Impressive quad and calf strength from Bill, though.
To which Musk replied, "True, that was pretty impressive."
And this is where that potentially ugly face-off between these tech titans ended. Musk praised Gates. And we still don't know if Musk can leap over an office chair in a single bound.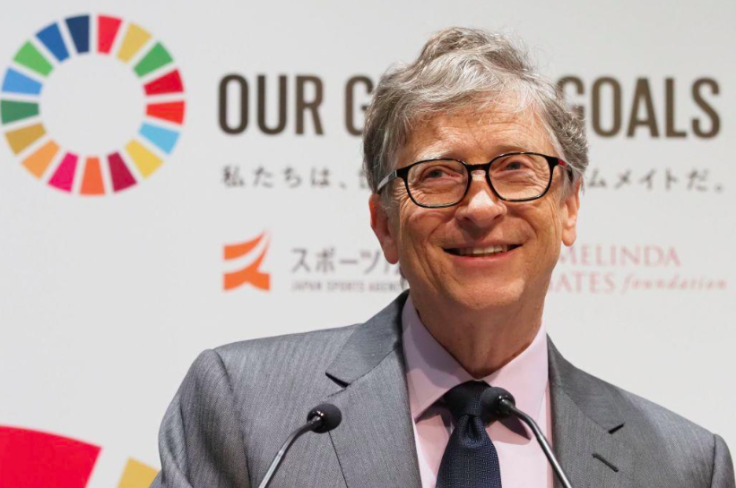 © Copyright IBTimes 2023. All rights reserved.
FOLLOW MORE IBT NEWS ON THE BELOW CHANNELS