Elon Musk vs. Jeff Bezos: World's Richest Men Battle It Out In Latest Space Race
A space flight fight previously confined to NASA contracting decisions has spilled into the public sphere, with SpaceX founder Elon Musk mocking Jeff Bezos' Blue Origin.
Blue Origin has filed a complaint with the Government Accountability Office after SpaceX was made the sole victor in a NASA competition that originally was meant to award two bidders.
Blue Origin is adamant that they've been wronged in the decision to make SpaceX the sole winner of the $2.9 billion lunar contract, which would build a lander for astronauts to return to the moon.
"NASA has executed a flawed acquisition for the Human Landing System program and moved the goalposts at the last minute," the company told Reuters. "Their decision eliminates opportunities for competition, significantly narrows the supply base, and not only delays, but also endangers America's return to the moon. Because of that, we've filed a protest with the GAO."
Blue Origins says NASA failed to communicate changing parameters, denying it the opportunity to update its proposal to accommodate them. It also alleges that the eventual decision downplayed SpaceX's issues while blowing its own out of proportion.
"The Agency unreasonably favored SpaceX's evaluation by minimizing significant risks in SpaceX's design and schedule, while maximizing the same or similar risks in Blue Origin's proposal," the complaint reads. "Such an evaluation is unreasonable and prejudiced Blue Origin."
A third company, Alabama-based Dynetics, also filed a protest Monday with the GAO.
It's not the first time Blue Origin has petitioned the GAO. Complaints in 2013 and 2019 were denied or partially approved.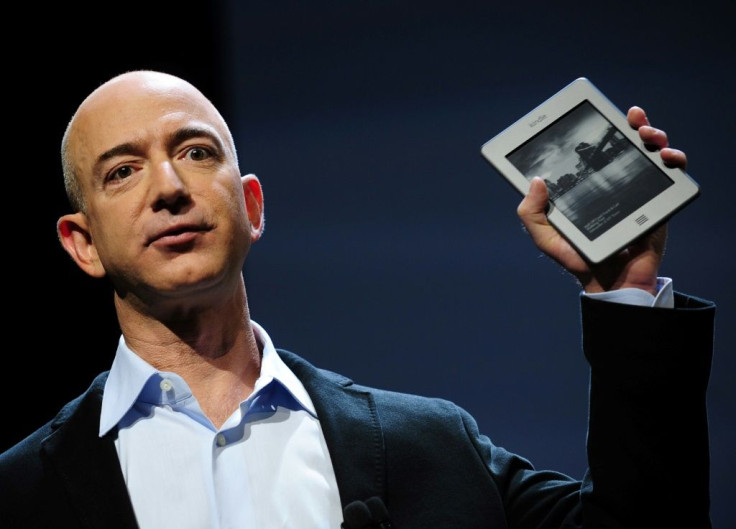 Bezos is worth $199 billion, according to Bloomberg's Billionaire Index, and is $10 billion ahead of Musk. Unlike Musk, Bezos rarely makes public statements, preferring a hands-off approach. Blue Origin is, however, the subject of increased focus of Bezos after his recent decision to step down as Amazon CEO.
The spat between the two companies spilled into Congress last week, when Biden's pick to head NASA, Bill Nelson, received a grilling from Sen. Maria Cantwell, a Democrat who represents Blue Origin's home state of Washington.
"NASA has a big tradition of ensuring resilience in commercial programs by using multiple competitors … I want to know that you'll commit to rapidly providing Congress with a plan for assuring that kind of resilience our of the human landers program," Cantwell said.
Nelson was sympathetic to her comments, promising more competition down the line. "Competition is always good," he said.
© Copyright IBTimes 2023. All rights reserved.