What's Next For NASA? Biden's Nominee Recommits To Trump's Moon Landing Timeline
President Joe Biden's pick to lead NASA recommitted to Donald Trump's ambitious moon-landing timeline at his confirmation hearings. Former Sen. Bill Nelson, D-Fla., told Congress on Wednesday that he's still committed to putting the U.S. back on the moon despite experts' skepticism about a 2024 target.
Nelson, who served on the space shuttle Columbia, has broad support and is expected to be confirmed without much difficulty. While the Biden administration has tasked itself with undoing much of Trump's influence on the federal level, Nelson was adamant that the Artemis program shouldn't be on the chopping block.
"These projects are not one administration, they're many. Like building an aircraft carrier, you start it and it'll take you years down the road," he said in opening statements. "It has to be continued regardless of who's in the majority, regardless of who's in the presidency."
Trump originally envisioned the Artemis program as a stepping stone towards a manned Mars mission, describing the moon as "not exciting."
That plan, or at least its stated schedule, faces some skepticism. A review of the project concluded that "the Agency faces significant challenges that we believe will make its current plan to launch Artemis I in 2021 and ultimately land astronauts on the Moon by the end of 2024 highly unlikely."
Nelson, however, cautiously maintains that it's still possible.
"The timetable for 2024 is still there... It's an ambitious timetable," he told Sen. Roger Wicker, R-Miss. "You may be pleased that we're going to see that timetable try to be adhered to, but recognize that with some sobering reality that space is hard."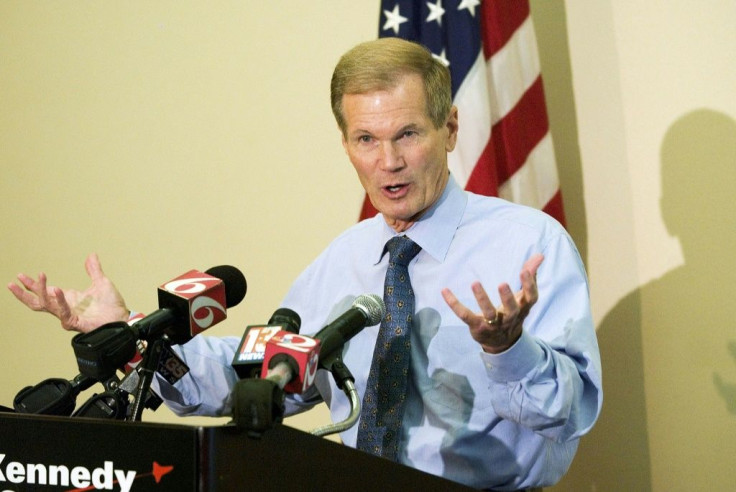 Nelson also faced some pushback around a contract recently awarded to SpaceX. The project, which was originally intended to have two winners, snubbed the Washington-based Blue Origin. Sen Maria Cantwell, D-Wash., was wary about the $2.9 billion contract to build a spacecraft that would take astronauts from lunar orbit to the moon.
"NASA has a big tradition of ensuring resilience in commercial programs by using multiple competitors… I want to know that you'll commit to rapidly providing Congress with a plan for assuring that kind of resilience our of the human landers program," she said.
Nelson agreed, saying, "I do. Competition is always good."
He also committed to putting more women in technical roles and leadership positions, pushing back against their underrepresentation in the agency.
© Copyright IBTimes 2023. All rights reserved.