Employees Express Discontent After Farmers Insurance Asks Them To Return To Office
KEY POINTS
The company informed its employees located within 50 miles of the office to return to work
Recently-appointed CEO Raul Vargas reversed his predecessor's policy
Return-to-work mandate has sparked outrage among Farmers Insurance employees
Many employees at Farmers Insurance have expressed their discontent with the company's new mandate to return to the office at least three days a week.
The Los Angeles, California-based farmers' insurance giant recently informed its employees that those located within 50 miles of the office are required to work from the office at least three days a week beginning in September. This came after Raul Vargas, who recently joined the company as the new CEO, reversed his predecessor's policy that allowed several employees to work remotely, according to Insurance News Net.
Luis Sahagun, director of external communications for Farmers Group, said the work-from-office policy will allow employees to work together again in person.
"We believe this will drive greater collaboration, creativity and innovation while also providing better opportunities for learning, training, mentoring and career development," he said in a statement. "Over the course of the next few months, we'll be finalizing details and working with our teams to make this transition smooth."
However, the return-to-office mandate has sparked outrage and confusion among several employees, many of whom posted angry messages on social media, Wall Street Journal reported.
"I sold my house and moved closer to my grandkids," one employee working in the claims division told the outlet.
"So sad that I made a huge financial decision based on a lie," another reportedly said.
Another employee told WSJ that he was hired as a remote worker and "was promised that was the company culture moving forward." "This is seemingly a power move that is frankly disgusting," the employee said.
Responding to the backlash, a Farmers Insurance spokesperson said the team decided to move to the hybrid work environment as it is emerging from the pandemic.
"Emerging from the pandemic, the Farmers leadership team has decided the organization will move to a hybrid work environment beginning in September — a blended approach we believe will allow us to continue offering the flexibility that we all value while reaping the benefits of the office environment," the spokesperson told the New York Post.
The spokesperson added that based on the business requirement and different positions, around 60% of the company's U.S. workforce of about 22,000 employees will be hybrid, while other roles will be either virtual or in-office.
"While many employees are excited about the opportunities ahead, we recognize that not all business decisions will be supported by all employees. However, we have approached this with a great deal of thoughtfulness, including giving employees three months advance notice so they have time to adjust and make arrangements," the spokesperson noted.
Former CEO Jeff Dailey told employees last year that most of them would continue to work remotely. In view of this decision, employees revealed the company said at the time that it would either lease out or sell some of its office space in different states, such as Michigan and Kansas.
Such reversals are causing many employees across the spectrum to either protest or threaten to quit. Employees at Seattle-based Amazon walked off their jobs last week to protest the return-to-office mandate issued by the management among other concerns.
"Our research suggests employers should reconsider forcing employees back into offices if they don't have to," Nishank Khanna, chief marketing officer of Clarify Capital, told SHRM Online. "Employers can also attempt to meet in the middle and offer a more flexible work schedule or allow employees to work from home a certain number of days per week or month."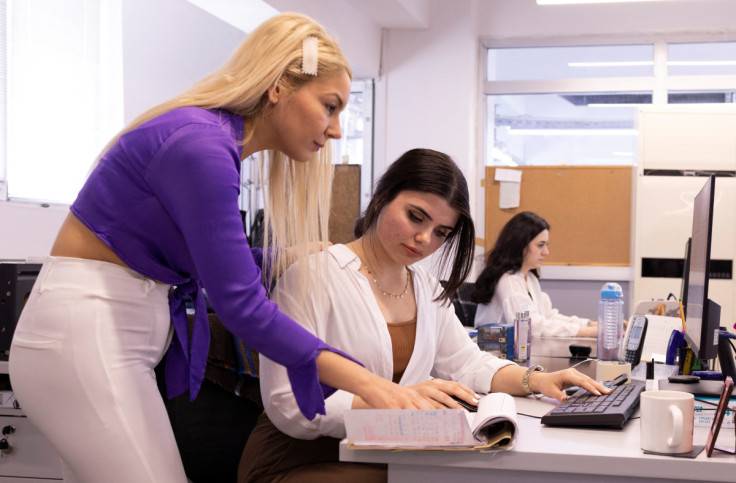 © Copyright IBTimes 2023. All rights reserved.