Internal Survey Found CNN Lost Viewer Trust Over COVID Coverage, Chris Cuomo
KEY POINTS
In The Atlantic's profile of Chris Licht, the CEO implied CNN was trusted only 'in the beginning'
Cuomo was accused of providing advice for the sexual harassment defense of his disgraced brother
Licht reportedly apologized to staffers Monday over The Atlantic profile
An internal report found that media company CNN lost viewer trust over its reporting of the COVID-19 pandemic, the accusations that haunted Chris Cuomo, and the network's supposed liberal bias.
The multinational news channel commissioned an internal survey last year that reviewed viewer trust in CNN, and a partial copy of the report found that "the Cuomo situation," liberal bias, and COVID coverage were the three leading causes of distrust among CNN's audiences, Semafor reported Monday.
Details of the internal survey were not revealed in the past, Semafor noted.
Respondents of the internal survey slammed CNN's "overly dramatic and sensational" reporting approach, the report revealed.
CEO Chris Licht was featured in a profile by The Atlantic Friday, wherein he talked about the trust issues that the media company experienced. He appeared to criticize CNN's award-winning reporting on the pandemic, and the latest developments suggest his criticism stemmed from the internal survey.
In The Atlantic profile, Licht said that CNN was "a trusted source" in the beginning as people wondered about the pandemic, but he implied that the media giant shifted to focus on ratings.
"And I think then it got to a place where, 'Oh wow, we gotta keep getting those ratings. We gotta keep getting the sense of urgency,'" he said.
"People walked outside and they go, 'This is not my life. This is not my reality. You guys are just saying this because you need the ratings, you need the clicks. I don't trust you,'" he added.
During the pandemic year, CNN saw a 139% boost in total primetime viewership between early March and late April, according to The Hollywood Reporter. Rivals Fox News Channel and MSNBC only logged a 48% spike in viewership at the time.
However, there has also been criticism about the media company's coverage of the personal COVID stories of some anchors such as Cuomo, including the moment he reunited with his family after being quarantined being dubbed by an employee as "reality TV," as per The Hollywood Reporter.
Cuomo was indefinitely suspended in mid-2021 and was later terminated following an accusation of misconduct and his alleged involvement with the defense of his brother, former New York Gov. Andrew Cuomo, who was accused of sexual harassment by multiple women.
The ex-CNN primetime host has since filed a request for arbitration, alleging wrongful termination. In his arbitration filing, Cuomo sought $125 million in damages, maintaining that he informed CNN about his role as his brother's confidant and believed he did not violate any network policies.
"We stand by and are proud of our comprehensive coverage of the Covid-19 pandemic. For more than two years, our journalists took CNN's global audience inside hospitals, government agencies and the race to develop life-saving vaccines, treatments and tests. Our award-winning body of work, like all of CNN's reporting, was driven by our mission to inform audiences and help them make essential decisions for themselves and their families," a CNN spokesperson told The New York Post Monday.
Licht apologized to CNN staffers during a Monday morning call, people familiar with the matter told CNBC.
Licht reportedly said during the call that he understood the frustration of CNN workers and was looking to earn their trust. A CNN spokesperson declined to comment when asked by CNBC.
"I should not be in the news unless it's taking arrows for you. Your work is what should be written about," Licht was quoted by two people familiar with the matter who spoke to Variety.
These people went on to reveal that Licht informed staffers he was moving to a new office near CNN's New York news team.
"To those whose trust I've lost, I will fight like hell to win it back, because you deserve a leader who will be in the trenches, fighting to ensure CNN remains the world's most trusted name in news," he said.
In a February 2022 survey by Statista that looked into CNN's level of trustworthiness, 23% of 2,210 respondents said they did not trust CNN at all. 20% of the respondents said they trusted the media company "a lot," while 30% said they had "some" trust in the outlet.
In Statista's survey of CNN's credibility during the same month, 23% said they believed CNN was "very credible," 30% said they saw the media company as "somewhat credible," and 20% said the outlet was "not at all credible."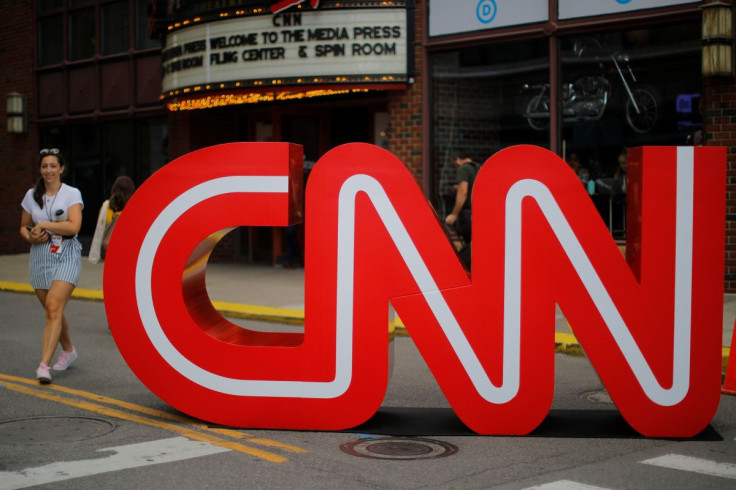 © Copyright IBTimes 2023. All rights reserved.