Eric Frein, Suspected Cop Killer, Restrained In Cuffs Belonging To Officer He Allegedly Killed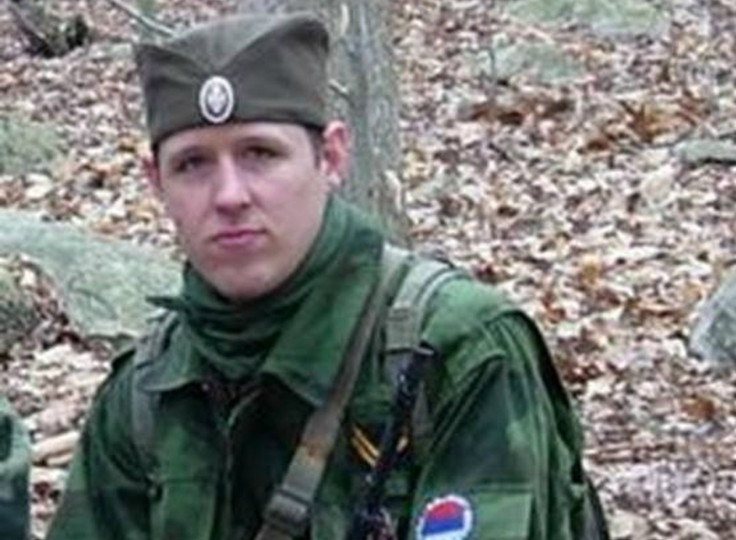 Eric Frein, the suspect in the shooting death of a Pennsylvania state trooper and the wounding of another, was detained using the handcuffs that belonged to the officer he is alleged to have slain, when he was captured Thursday, according to reports.
CNN quoted Pennsylvania law-enforcement officials as saying that Frein, who was captured at an abandoned airport hangar in the Poconos on Thursday, was in custody at Blooming Grove barracks, the site of the shooting in which he is the suspect. Frein was restrained using the handcuffs that belonged to Cpl. Bryon Dickson, the Pennsylvania state trooper who Frein is alleged to have killed in a sniper attack on Sept. 12, officials reportedly added.
Trooper Alex Douglas was also wounded in the attack, but survived.
Frein had been on the run in a heavily-wooded area of Pennsylvania for 48 days. Although police officers reportedly saw him on more than one occasion, they were unable to apprehend him until Thursday.
Dickson, 38, was a seven-year veteran of the Pennsylvania State Police force. Pennsylvania prosecutors say they will seek the death penalty in Frein's case, according to a report from NBC News.
For a timeline of the manhunt for Frein, click here.
© Copyright IBTimes 2023. All rights reserved.