Ethereum Price Up 17% This Week, Will It Hit $400 By December?
KEY POINTS
Rising gas prices could not stop Ethereum's price ascent to $280 Thursday
DeFi has continued its momentum but analysts remarked that ETH 2.0 is the big story for Ethereum
In the Ethereum options market, strikes are ranging from $400 to $800, expiring on September and December
Ethereum reached $282.60 on Coinbase on Thursday as decentralized finance (DeFi) continued its momentum while sentiments for Ethereum 2.0 turned positive upon news of early testnet.
Ethereum got out of the $250 range with a strong green candle Wednesday, July 22. The upward momentum continued as good news kept coming for the world's second largest cryptocurrency, closing at $274 Thursday. This is a 17% increase from the previous week, when price traded sideways to $226, the range ETH has been traversing since June 12.
A movement past $285 might push ETH to the brink of $300 but if there will be a correction, expect ETH to find support at $260 and $250 respectively.
An ongoing issue with Ethereum lately is the rising gas prices, which prompted its creator, Vitalik Buterin, to revive interest in the proposal to restructure the gas prices in the network. Yet, it appears that no amount of gas price could stop Ethereum's momentum. The network's usage has already surpassed that of Bitcoin, primarily because the popular stablecoin Tether had 59% of its supply running on Ethereum. USDT, therefore, is the network's biggest gas spender.
DeFi has continued its momentum but analysts remarked that ETH 2.0 is the big story for Ethereum at the moment. After a number of delays, the final testnet for Ethereum 2.0 will begin on Aug. 4. Thus begins Ethereum's long transition from being a proof-of-work (PoW) to proof-of-stake (PoW).
Because ETH 2.0 is a future event on Ethereum, investors naturally turn to the options market. Cointelegraph reported a record-high $230 million open interest in ETH options. Strikes are ranging from $400 to $800, with 6,000 call options expiring on Sep. 25.
Derivatives exchange Deribit investigated the possibility of ETH reaching $400 by September and December. The exchange said the odds of reaching $400 is highly unlikely. The odds of hitting that target by September and December are 18% and 34% respectively.
Still, the spot market analysts remained optimistic for Ethereum to embark on upside movements in the coming weeks. Bitazu Capital's Mohit Sorout shared a chart that shows since March 12, Ethereum did not return to the previous range after a breakout.
The analyst is predicting a $360 upside in the coming weeks.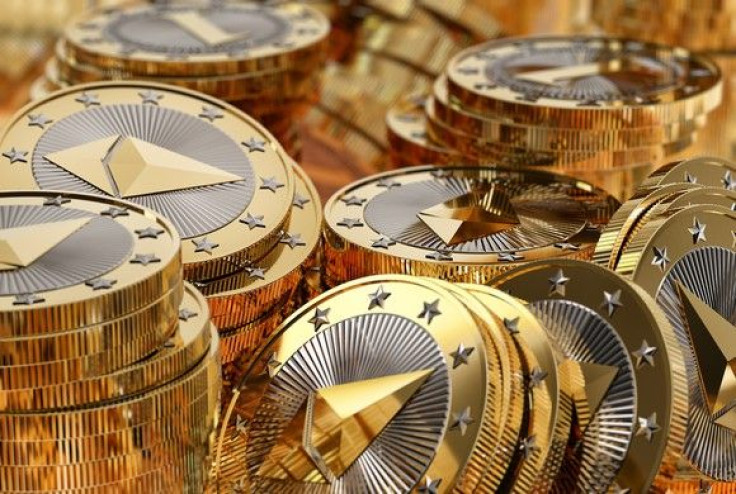 © Copyright IBTimes 2023. All rights reserved.