Ethiopian Airlines Crash To Cost Boeing, Company Set To Lose $21.5 Billion In Value
Shares of The Boeing Co. (BA) plummeted Monday after both China and Indonesia announced its decision to ground their Boeing 737 MAX 8 planes after a deadly crash in Ethiopia on Sunday, which killed all 157 passengers on board.
While the cause of the accident remains unclear, Boeing could lose $21.5 billion in capital due to the tragedy and shares were down 9 percent in premarket trading on Monday morning. As of 1:31 p.m. ET, shares of Boeing were down 6.51 percent.
"The B737 Max design is dangerously flawed," said Mohan Ranganathan, a former commercial pilot and an aviation safety consultant based in the southern India city of Chennai, according to Bloomberg News. "There is a definite similarity between Lion Air and Ethiopian Airlines Max crashes."
In October, the 737 MAX 8 operated a route for Indonesian airline Lion Air, and it crashed shortly after takeoff, killing 189 passengers and crew. Now, following the crash in Ethiopia during a flight bound for Nairobi, Kenya, China has ordered Chinese airlines to ground all Boeing 737 MAX planes. Currently, they have 96 737 MAX jets in service.
Other airlines may follow suit, as Cayman Airways has also grounded both of its new 737 MAX 8 jets until learning more about the Ethiopian crash. Bloomberg reports Indonesia has said it would also halt flights.
"This tragic incident will be a massive hurdle for Boeing to overcome," said Jasper Lawler, the head of research at London Capital Group in a note to clients.
A new model of the Boeing planes, the 777X, which can carry up to 425 people, was supposed to make its debut to the world on Wednesday. That event has since been postponed.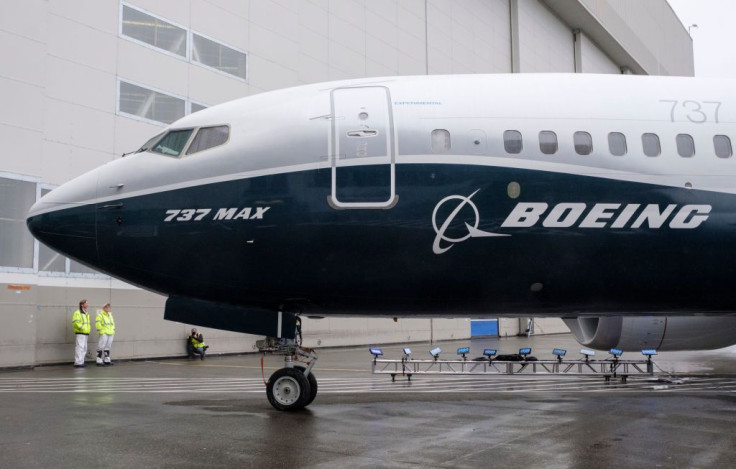 © Copyright IBTimes 2023. All rights reserved.