Ethiopian Court Convicts 2 Swedish Journalists of Aiding Terrorism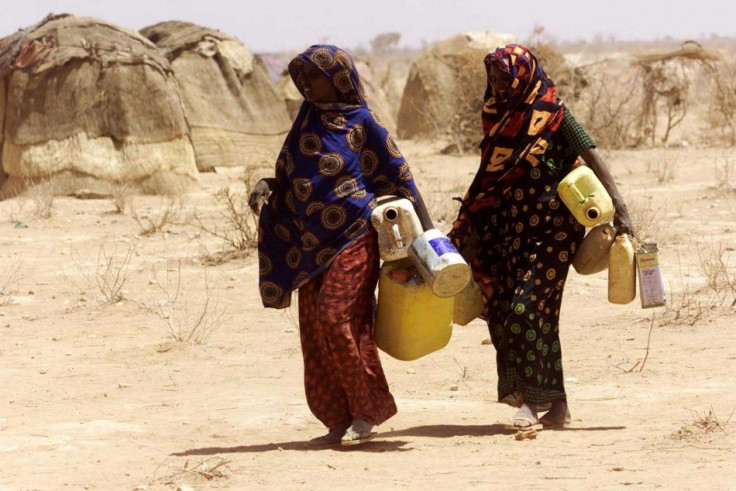 A court in Addis Ababa, Ethiopia, has convicted two Swedish journalists of aiding terrorism after they illegally entered the country with help from an ethnic Somali group, according to reports.
Johan Persson and Martin Schibbye were seized by Ethiopian soldiers six months ago during a clash with Somali separatists in the eastern part of the country.
The pair claimed that they were simply gathering news, but Judge Shemsu Sirgaga said that was very unlikely.
Sirgaga accused the Swedes of being helped by the Ogaden National Liberation Front (ONLF) during their long journey from London to Ethiopia, via Kenya and Somalia.
ONLF is a separatist rebel organization that demands autonomy for the Ogaden, a region in eastern Ethiopia. Most of the people in Ogaden are Somali.
The Ethiopian government considers ONLF a terrorist group.
The judge declared that journalism demands impartiality and balance but doesn't require violating the laws of a sovereign country. The court finds the defendants guilty as charged in a unanimous vote."
According to the Associated Press, outlawed political groups often sponsor foreign reporters into the country in order to have their stories told to the outside world without censorship by the state.
Foreign journalists are forbidden to enter the Ogaden region.
Persson and Schibbye face up to 15 years in prison when they are sentenced next week.
The conviction has prompted outraged in Sweden.
Sweden's Prime Minister Fredrik Reinfeldt told media: Our starting point is and remains that they have been in the country on a journalistic mission. They should be freed as soon as possible to be able to reunite with their families in Sweden."
Jonas Nordling, chairman of the Swedish Union of Journalists, told reporters that the charges were designed to cover up human rights abuses against the Somalis in Ogaden by the Ethiopian government.
This is a political verdict, Nordling said. There is no evidence to support that this is a terror crime. They are two established reporters who have used accepted journalistic methods to enter the area."
Sweden's foreign minister, Carl Bildt said on his Twitter count that his country expresses grave concern over the verdicts.
We will continue to work to set them free, he added.
Amnesty International also expressed its dismay with the conviction.
We believe that these men are prisoners of conscience, prosecuted because of their legitimate work, said Claire Beston, Amnesty International's Ethiopia researcher.
The overly broad provisions of the Anti-Terrorism Proclamation allow the authorities to criminalize the exercise of freedom of expression.
However, a spokesman for the Ethiopian government, Shimelis Kemal, told BBC: Every democracy is governed by the rule of law, suggesting there was no political motive behind the verdicts.
© Copyright IBTimes 2023. All rights reserved.