Etsy Inc (ETSY) Stock Price Plunges 14% After Posting Wider Q2 Loss; Warns Of Currency Headwinds
Shares of Etsy Inc. (NASDAQ:ETSY) plunged 14 percent Tuesday in extended-hours trading after the online crafts marketplace posted a wider-than-expected loss for the April-June quarter. The company also warned a strong U.S. dollar could negatively affect sales growth in the current quarter.
The stock fell to as low as $16.46 in after-hours trading.
The earnings miss marked the company's second quarterly earnings announcement since going public in April. The Brooklyn, New York, e-commerce platform for handmade and vintage goods made its stock market debut in an initial public offering that valued the company at more than $3 billion.
Etsy's debut was strong, demonstrating the stock market's desire for a new tech IPO following a slow first quarter, but the stock price has declined since then. Etsy's stock opened for trading on April 16 at $31 and rose as high as $35.67, more than doubling its initial price of $16 a share. The stock closed its first day of trading at $30, an 86 percent rise from its initial price.
But the company has now lost roughly 36 percent of its value since its IPO and has a market cap of $2.3 billion, based on the close of trading Tuesday.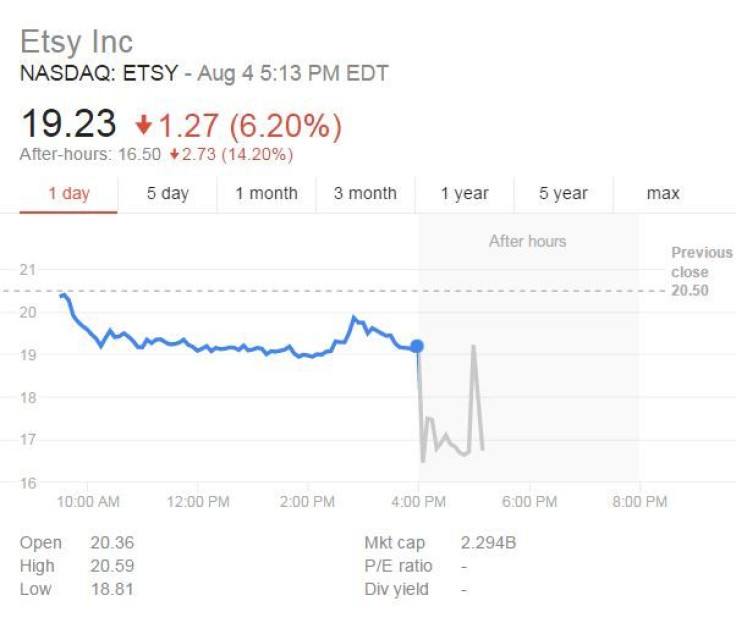 Etsy is confronting profitability problems and has a history of operating losses. The e-commerce company warned ahead of its IPO that it might not achieve or maintain profitability in the future, as stated in its S1 filing.
Analysts downgraded Etsy shares earlier in May, warning that the company is facing a problem with counterfeit goods offered on its network. Wedbush Securities Inc. downgraded Etsy's stock to Underperform from Neutral, with a 12-month price target of $14.
Counterfeit items include those that infringe on Louis Vuitton, Chanel and Michael Kors, and a wide range of Disney and NFL brands, the analysts said. A sample of high-risk listings indicated some violations may be 20 times more likely on Etsy than on eBay Inc. and even more likely than Alibaba Group Holding Ltd.'s Aliexpress, the firm said.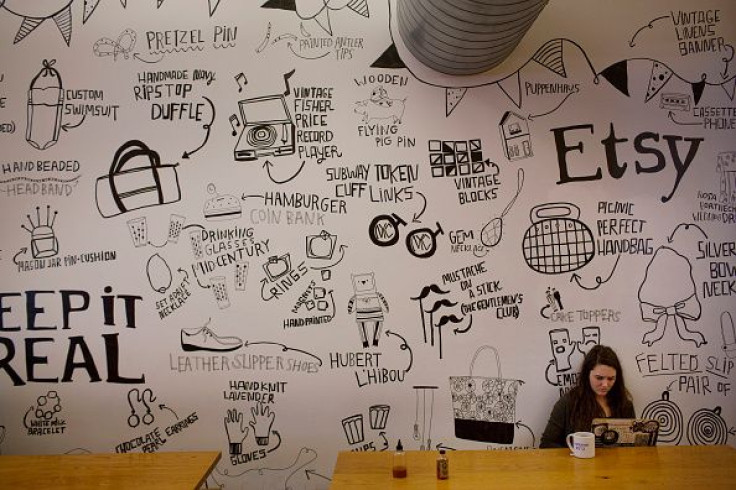 For the quarter ended June 30, Etsy reported a fiscal second-quarter net loss of $6.4 million, or 7 cents a share, as revenue grew 44 percent to $61.4 million, compared with a loss of $3.2 million, or 8 cents a share, on sales of $42.5 million during the same period a year ago.
Wall Street had expected the company to post a loss of $4.1 million, or 5 cents a share, on sales of $59.54 million, according to analysts polled by Thomson Reuters.
The site had 1.5 million active sellers and 21.7 million active buyers, as of June 30. That's up 25 percent and 32 percent, respectively, from a year ago.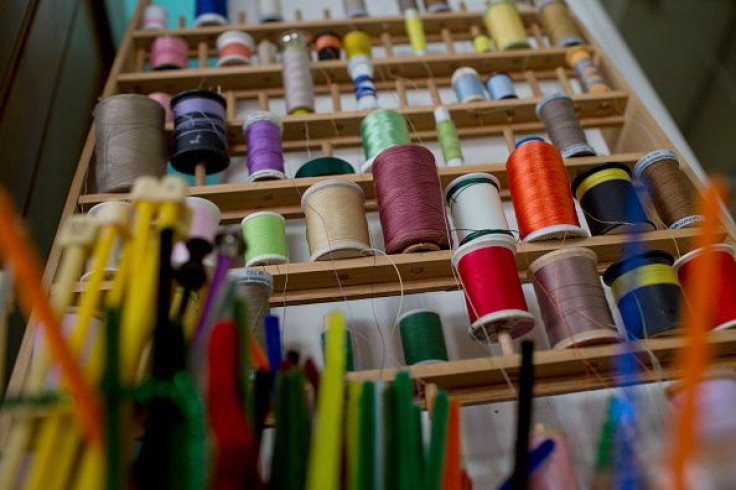 © Copyright IBTimes 2023. All rights reserved.