EU Asks WTO To Rule On Chinese Anti-Dumping Duties On Steel Tube Imports From Europe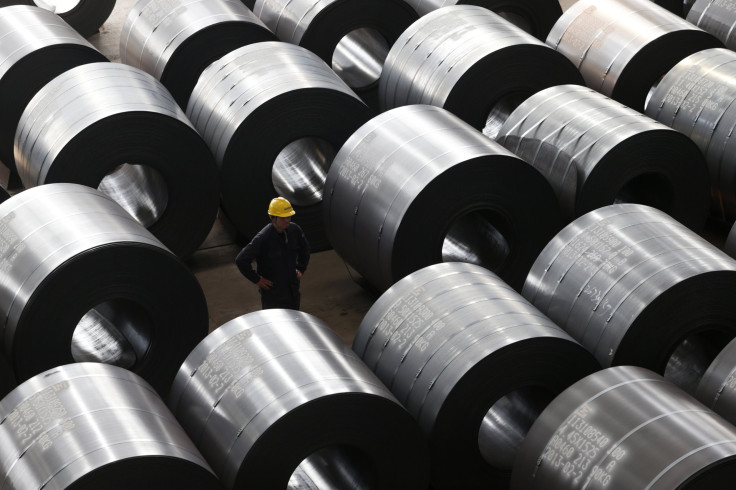 The European Union asked the World Trade Organization, or WTO, on Friday to rule on a dispute centered on China's anti-dumping duties on imports of steel tubes from European countries and Japan. In a news release, the EU said it has approached the WTO because it believes that Chinese anti-dumping duties on high-performance stainless-steel seamless tubes imported from EU and Japan are incompatible with the WTO rules.
"The EU continues its fight against unjustified Chinese trade defense measures, which do not comply with WTO rules and often seem to be motivated by retaliation. The Chinese case was brought shortly after a European case against Chinese steel imports. Given its obvious technical weaknesses, we are confident that the WTO will support our claims against these anti-dumping duties," John Clancy, an EU trade representative, said in a statement.
However, China has rejected the allegation and said the duties were imposed to protect Chinese companies. "This is not an act of retaliation but to protect the domestic steel trade," analyst Zhang Lin said in a statement posted on the official site of the Chinese Ministry of Commerce in June when the EU lodged a complaint with WTO, according to the Associated Press.
The EU and Japan held negotiations with China last month in an attempt to resolve the dispute, but the effort was unsuccessful.
The EU imposed provisional anti-dumping duties on imports of certain seamless pipes and tubes of stainless steel from China in June 2011. China launched an investigation into alleged dumping of steel pipes by EU countries and Japan, and imposed its own provisional anti-dumping duties on imports of steel pipes from EU countries in September of the same year. China confirmed its provisional decision and imposed definitive duties ranging from 9.2 percent to 14.4 percent on imports of high-performance stainless steel from the EU and Japan last November.
The EU has claimed that China's anti-dumping duties has hampered its access to the Chinese market, and the region's exports of steel tubes to China fell significantly to $26.68 million in 2012 from $120.06 million in 2009.
China is locked in a series of trade disputes over anti-dumping duties with the EU, Japan and the U.S.
In a dispute over imports of solar panels from China to Europe, Beijing in July agreed to set a minimum price for its exports to the EU, while the EU agreed to withdraw punitive measures against imports from China.
Earlier, China also announced provisional anti-dumping duties on various imports from the U.S. including chemicals such as polysilicon, and it has launched an anti-dumping and anti-subsidy probe into polysilicon and wine imports from EU countries.
© Copyright IBTimes 2023. All rights reserved.