WTO Set To Begin Hearing This Week On Poultry Import Dispute Between US, India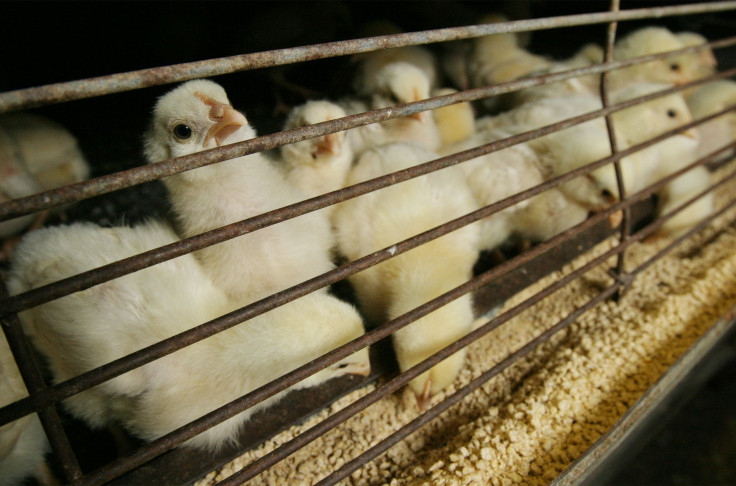 The World Trade Organization, or WTO, this week, will address a trade complaint brought by the U.S. against India in March 2012, challenging restrictions imposed by the latter on U.S. exports of poultry and related products citing concerns about bird flu.
The U.S. says that India's restrictions on U.S. poultry products following outbreaks of mild avian influenza is unscientific and therefore constitutes an illegal ban on foreign trade. Earlier, India sought to have the U.S. complaint dismissed on technical grounds, but the WTO turned down India's argument, leaving the original U.S. complaint intact.
Senior officials from India's commerce department and animal husbandry department, along with a team of lawyers, will present their case in front of the WTO Dispute Settlement Panel, arguing that restrictions on poultry from regions affected by even mild strains of avian flu were crucial to prevent the disease's spread in India, the Hindu Business Line reported.
The final verdict of the WTO, expected later this year, would determine whether India can continue restricting import of cheap poultry products from the U.S. that are said to hurt India's domestic producers.
Currently there is no restriction on import of chicken or poultry products from the U.S., but India could reinstate the ban as soon as an avian flu outbreak is detected in any U.S. poultry farm.
As a result of the ban, the supply of U.S. poultry has become unpredictable, forcing Indian importers to switch to domestic sources at double the price of imported chicken, according to the Hindu Business Line.
In 2001, the U.S. was accused of dumping chicken legs in India, on grounds that chicken legs constituted a by-product of the poultry industry in the U.S., which allowed them to sell it to other countries at significantly low prices, and negatively affecting local poultry producers.
However, the U.S. denied the allegation at the time, but noted that U.S. consumers preferred chicken breasts to legs and therefore, U.S. dark-meat chicken pieces (legs) could be bought for less than a quarter of the price of light-meat pieces (breasts and wings).
The U.S. poultry industry estimates that the potential market in India for U.S. poultry products is more than $300 million annually.
In recent years, India has been the target of criticism from the U.S. business community and lawmakers over protectionist policies of the Indian government, while India is unhappy with the latest proposed increase in fees charged on U.S. business visas.
Disputes between the two countries have become a major stumbling block in reaching an agreement on a global trade deal, aimed at reducing bureaucratic red tape, which is currently being negotiated by all of the WTO's 159 members.
© Copyright IBTimes 2023. All rights reserved.
FOLLOW MORE IBT NEWS ON THE BELOW CHANNELS