EU Embargo On Iranian Crude Oil Now In Full Effect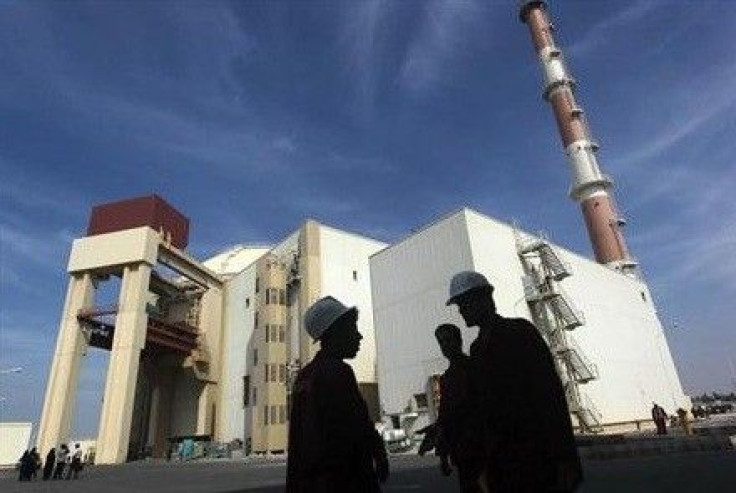 The European Union's economic sanctions on Iran became fully effective on Sunday, but the Islamic Republic's deputy oil minister claimed the country will have no difficulty finding replacements for recent EU purchasers of its crude.
Due to the policy of reducing the European share of Iranian oil exports in recent months, the volume of oil imports by the European countries has now reached a level that new substitutes can be easily found for them, Ahmad Qalebani, who is also the managing director of the National Iranian Oil Co., or NIOC, said Sunday, according to state-owned Press TV.
The EU embargo on Iranian crude oil that went into full effect this weekend is one of a number of sanctions adopted in January because of a dispute over the Islamic Republic's nuclear ambitions. It complements other measures aimed at the country's energy and financial sectors by the EU and the U.S. Both believe Iran may be employing its nuclear program for weapons development, but Iran claims its program is being used for peaceful purposes, such as power generation.
Iran's oil minister, Rostam Qasemi, contended the EU embargo will have comparatively little effect on the country's exports at this time. Iran's oil has its own markets, and, to counter the sanctions, all potential options have been worked out by the government, Qasemi said Saturday, Press TV reported. Qasemi noted that Iran's crude sales to Europe constituted only 18 percent of the country's oil sales before the most recent round of sanctions were approved by the EU in January.
Meanwhile, U.S. officials have argued that existing sanctions have already cut daily exports of Iranian crude oil from about 2.5 million barrels last year to between 1.2 million and 1.8 million barrels this year, according to the Associated Press.
Interestingly, the U.S. spot price of a barrel of light, sweet crude oil fell during the first half of this year -- a period encompassing the imposition of new sanctions on Iran by Western nations -- by $14.38 (14.5 percent) to $84.82 from $99.20, as measured by StockCharts.com.
© Copyright IBTimes 2023. All rights reserved.