EU Immigration Fears: Germany, France Want 'Emergency Brake' Ahead Of Turkey Visa-Free Travel Deal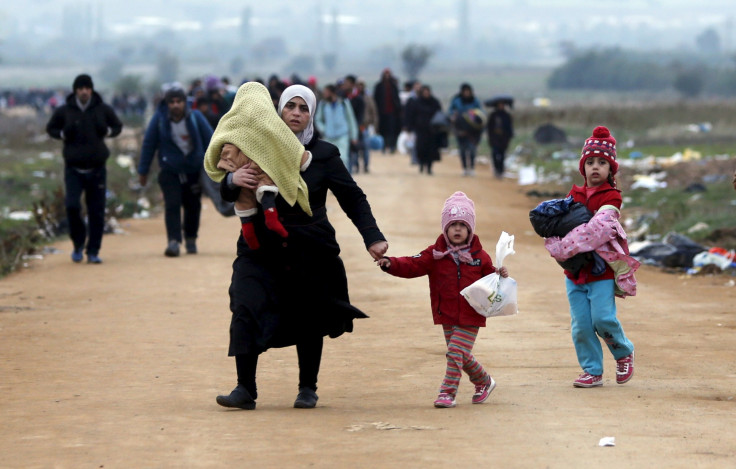 France and Germany are pushing to have "emergency brake" stipulations in an agreement that will allow visa-free travel for Turks into Europe, Politico reported. The move was seen as a way to counter domestic criticism as Europeans have grown increasingly uneasy about immigration into the continent.
"Current migration and refugee trends make it necessary to have an efficient mechanism in place to suspend visa liberalization," those who proposed the deal said.
Europe promised visa-free travel to incentivize a controversial refugee deal that will see Turkey potentially take back thousands of migrants and refugees who have made it to Europe in recent months. Many human rights groups criticized the agreement, accusing Europe of pushing its responsibilities to refugees on Turkey and ignoring human rights law.
The new proposal by France and Germany includes suspending visa-free travel if there's a "substantial increase" in individuals who arrive to Europe legally but end up overstaying. The deal could also be suspended if the number of asylum requests significantly increases.
It also stipulates that the situation be monitored by a the European Commission that will submit regular reports that would, among other things, "pay attention to increases in crime, efficiency of the fight against corruption, organized crime, document fraud, illegal border-crossings and overall quality of cooperation in the field of readmission of irregular migrants," Politico reported.
The EU-Turkey deal was reached earlier this year to deal with a refugee crisis that has seen more than a million people from Syria, Afghanistan and elsewhere pass through Europe's borders. Migration into Europe has continued, though at a slower pace, as fewer than 350 people have been returned to Turkey so far.
Turkey agreed to take back refugees and migrants in return for accelerated talks to join the EU, visa-free travel and billions of dollars in support. For each Syrian refugee sent back to Turkey, Europe will resettle one Syrian refugee from Turkey.
© Copyright IBTimes 2022. All rights reserved.
FOLLOW MORE IBT NEWS ON THE BELOW CHANNELS