EU Refugee Crisis: Here's What A Breakdown Of Free Travel Means For Europe's Economy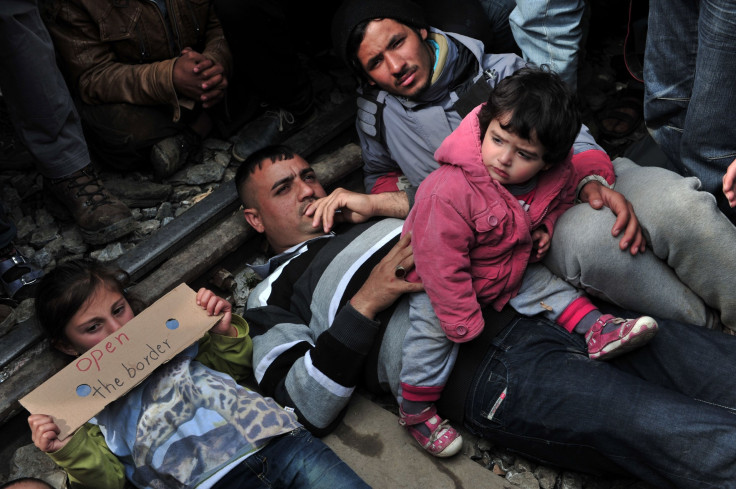 After growing up in Portugal, scoring an internship in Germany and eventually moving on to work in London, Francisco Morais is something of a poster child for the European project. A volunteer for a pro-European Union campaign group in the United Kingdom, this Lisbon native and devoted European has prospered through opportunities to travel between EU countries, honing his software engineering skills.
"It's one of the most important financial centers in the world," Morais says of London, adding, "and definitely it's easier to find a job related to IT management." The 28-year-old earned a master's degree in Portugal in 2015, and while some of his friends in other sectors of engineering had struggled to find work in a nation that still suffers from double-digit youth unemployment, his specialization in computer sciences gave him an edge in finding work in the U.K., where the tech industry is far more developed, and he has been able to build a life in a thriving financial metropolis.
As European nations close down their borders amid a mounting migration crisis, domestic terror fears and the U.K.'s possible exit from the EU, regional companies and workers like Morais may find it harder to grow and thrive. The principles that helped contribute to European prosperity in the past three decades — the freedom of people and goods to move easily through borders — appear increasingly threatened. European economists worry that it would be extremely difficult to tighten the cross-border flow of workers without hindering the movement of goods and services. If the trend continues, they say, the economies of both powerhouse manufacturers like Germany and labor-exporting states like Portugal and Poland could see major hits in the next decade.
"We know trade is also driven a lot by cultural closeness, and the moment that you shut down movement of people, that cultural contact will begin to be dissolved," says Swati Dhingra, an economist specializing in trade policy and international economics at the London School of Economics.
Indeed, economists like Dhingra point out that freedom of movement facilitates cultural exchanges that build long-term foundations between EU nations, allowing businesses, banks and other organizations to operate not only across borders but across cultures. While the restrictive borders aim to block asylum-seekers and not EU residents or goods, the closures signify a symbolic loss of faith in the European project.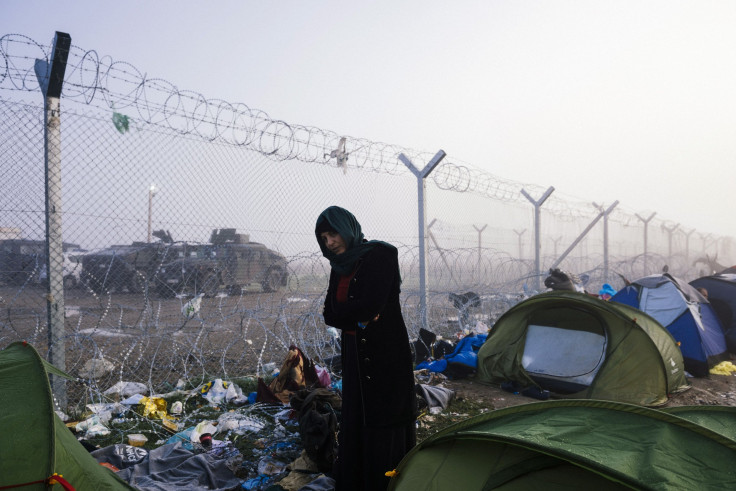 More than 1 million people sought asylum in Europe in 2015, the vast majority of them fleeing escalating violent conflicts in places such as Syria, Iraq and other countries throughout the Middle East and North Africa. Winter failed to slow the migration attempts, and with European authorities overwhelmed by the volume of new arrivals, countries increasingly have shut down their borders in recent weeks. Austria and Germany had already restricted their borders, with Austria allowing only 80 asylum applications per day. Macedonia completely sealed its border with Greece last week, and Slovenia and Serbia quickly followed suit.
"It's a disenchantment with Europe ... in all of the countries," says French economist Jean-Marc Siroen, head of the International Economy and Development department at Dauphine University in Paris.
Beyond economists and their worries, major corporations are growing concerned. Germany's BASF, the largest chemical producer in the world, says it has already started to see higher delivery costs and shipping problems as a result of border controls.
Although the company mainly transports products by rail and boat, it says tighter passport control is creating long lines and wait times for truck transport.
"As a global company, we are very much in favor of open markets and support open borders. Increasing border controls could weaken economic efficiency and reduce growth," BASF told International Business Times in a statement Thursday.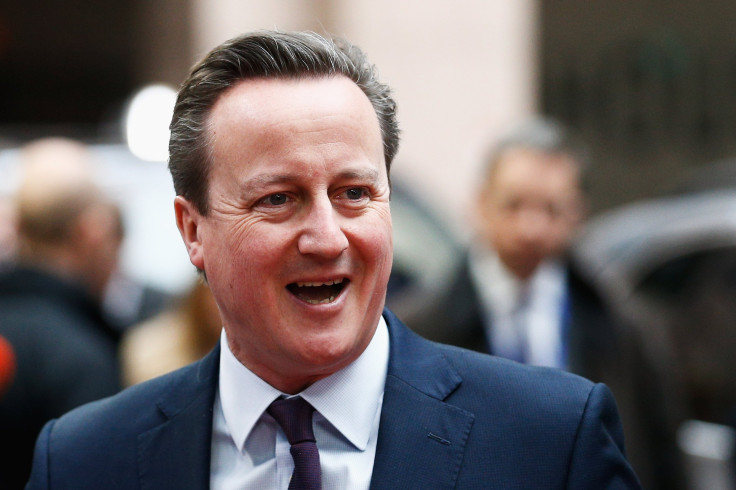 Under a 1992 EU law , residents of any member state can live and work in any other member state without the need for a work or residency visa. This clause, often referred to as the freedom-of-movement law, has allowed both high- and low-skilled labor forces to flow between European countries.
After economic crisis struck the continent in 2008, countries such as Spain, Italy, Portugal, Ireland and Greece were hit especially hard by record unemployment, soaring national deficits and high taxes. Highly educated workers and manual laborers from those countries in addition to others in Eastern Europe struggled to find work, and many of them moved to countries with stronger job markets, such as the U.K. and Germany.
A political shift across the continent could deal a dangerous blow. Far-right-wing parties in France, the U.K., Austria, Germany, Poland, Switzerland — to name a few — have made electoral gains in the past year by advocating nationalist platforms. The National Front in France has been gaining traction among the electorate with a double-edged argument: It accuses the EU of exposing France to terror through its porous border, while pointing out how the country has become saturated with cheaper produce from neighboring Spain and Germany, undercutting the prices of local farmers.
Discourse surrounding the possibility of a Brexit, or the U.K. leaving the EU, is also growing more heated ahead of a June referendum and threatens to encourage other EU nations to demand renegotiated terms of membership in the union. While an end to the free flow of workers would require a renegotiation of the 1992 treaty, the rhetoric inspired both by the Brexit campaign and by the refugee crisis has already begun to worry European leaders, too.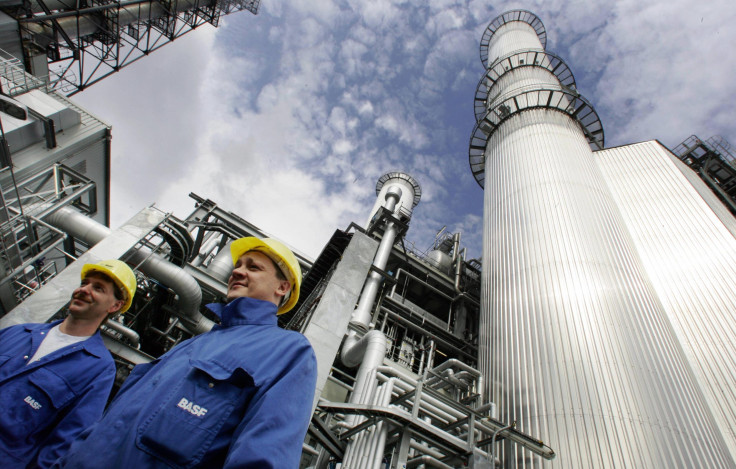 Given the integration of European economies, countries have been able to more easily specialize their individual economies and import what they cannot produce from neighboring nations. This applies to both labor and goods. Germany, for instance, leads all of Europe in manufacturing, with five out of the seven largest manufacturing companies on the continent. A restriction of movement within the EU would hit the nation's economy hard.
Particularly as demand from emerging markets such as China dwindles, Germany has turned increasingly to EU exports. Manufacturing exports to the eurozone and the U.K. grew by nearly 20 percent in September 2015. The value of German exports to the EU accounted for more than 623 billion euros in 2013, while France — the second-largest EU economy — saw less than a third of that.
"The economic specialization that the freedom of movement allows would be severely undercut," says Steve Coulter, an expert in political economy and the eurozone crisis at the London School of Economics, adding: "That's one of the greatest advances of the single market."
With the largest economy in Europe, Germany has long attracted European migrants, and at least two-thirds of foreigners working in Germany are from European countries, according to statistics from the German Ministry of Labor and Social affairs. Manufacturing made up 5.3 million jobs in 2014, a peak for the industry, and a dip in the nation's ability to export to the EU could also cause job losses, both for German nationals and European migrants from countries like Poland.
The European model of "an ever closer union" favors open markets and borders, and experts pointed out that the process of attempting to close borders or turn toward self-sufficient economies would be extremely difficult. " It's hard to unscramble an egg," says David Wyss, an economist specializing in international relations and economics at Brown University in Providence, Rhode Island.
"Manufacturing, companies, banks have moved across borders," says Wyss, noting: "It would be very hard to go back to the way things were."
People like Morais have moved across borders, too, and growing support for a Brexit makes it difficult for him to plan long-term. For now, he says he'd like to stay in the U.K. for the next five years, but a U.K./EU breakup might mean a host of complication and obstacles to his work status in the country, or the possibility that he would need to apply for a visa.
"It will depend on the opportunities both here, in another European country, USA, Dubai or Asia," Morais says, noting his devotion to London. "Every day I love more and more this city, due to its nonstop environment and great cultural offer," he says, adding: "I also love to have a multicountry environment."
© Copyright IBTimes 2023. All rights reserved.
FOLLOW MORE IBT NEWS ON THE BELOW CHANNELS